In recent years, the African digital landscape has been rapidly evolving, and women are playing critical roles in its transformation. 
From providing access to digital resources to helping to eliminate digital inequality, these women are working to ensure the digital inclusion of all African citizens. As we celebrate the 2023 International Women's Day themed: "DigitALL: Innovation and technology for gender equality", we must recognize the importance of digital inclusion for women in Africa. 
Women, and specifically African women, are often excluded from access to the Internet and digital technology, creating a digital divide that has had a profound impact on their lives.
Digital inclusion is an essential tool for empowering women to participate in their local economies, to access vital information and services, and to advocate for their rights. By ensuring that women have access to digital technology and the Internet, we are helping to ensure greater gender equality, economic growth, and social transformation.
The African Union's Agenda 2063 and the African Women's Decade 2011-2020 have both made it clear that digital inclusion is a priority for African women. Women need access to the same information, services, and networks as men. They need to be able to engage in their economic activities and benefit from their social, economic, and political rights. Digital inclusion is a key factor in achieving these goals.
Unfortunately, the digital divide in Africa is still significant, with women facing greater challenges to access and use digital technologies. According to the World Bank's Global Findex Database, only 33% of women in Sub-Saharan Africa own a mobile phone, compared to 43% of men. This means that women are disproportionately excluded from the digital revolution that has spread across the continent.
In similar findings of 30% women against 43% of men with internet access, a recent study by Statista revealed that disparities still exist between the number of men and women using the internet in developed markets.
UNICEF disclosed that over 50% of women do not have internet access; this is against the backdrop of DataReportal's research which found that there were 109.2 million internet users in Nigeria in January 2022.
While Kepios' analysis indicated via DataReportal, its online report library, that internet users in Nigeria increased by 4.8 million (+4.6 percent) between 2021 and 2022. But then 37% of women still didn't have internet access at December 2022; just a little shift from 19% of women who had internet access in developing countries as of 2020, compared to 86% in the developed world. 
The good news is that there is cause for hope. Increasingly, African governments and organizations are investing in initiatives to bridge the digital divide. For example, the World Bank's World Wide Web Foundation is piloting programs to increase the number of women with access to digital services and to provide them with the necessary skills to use them. 
Similarly, organizations such as The African Women's Digital Network (AWDN) are working to strengthen digital literacy and create a network of women who can learn from each other and collaborate in the digital economy.
These initiatives are vital for ensuring that African women can benefit from the opportunities that digital technology can bring. By recognizing the importance of digital inclusion, we can ensure that African women have access to the same opportunities as men and can fully participate in the digital revolution.
Here, we selected these 10 women to appreciate their efforts for leading the charge in digital inclusion in Africa.
Join us as we explore their inspiring stories and discover how their efforts are positively impacting the African digital landscape.
1. Anie Akpe, Founder: African Women In Tech (AWIT)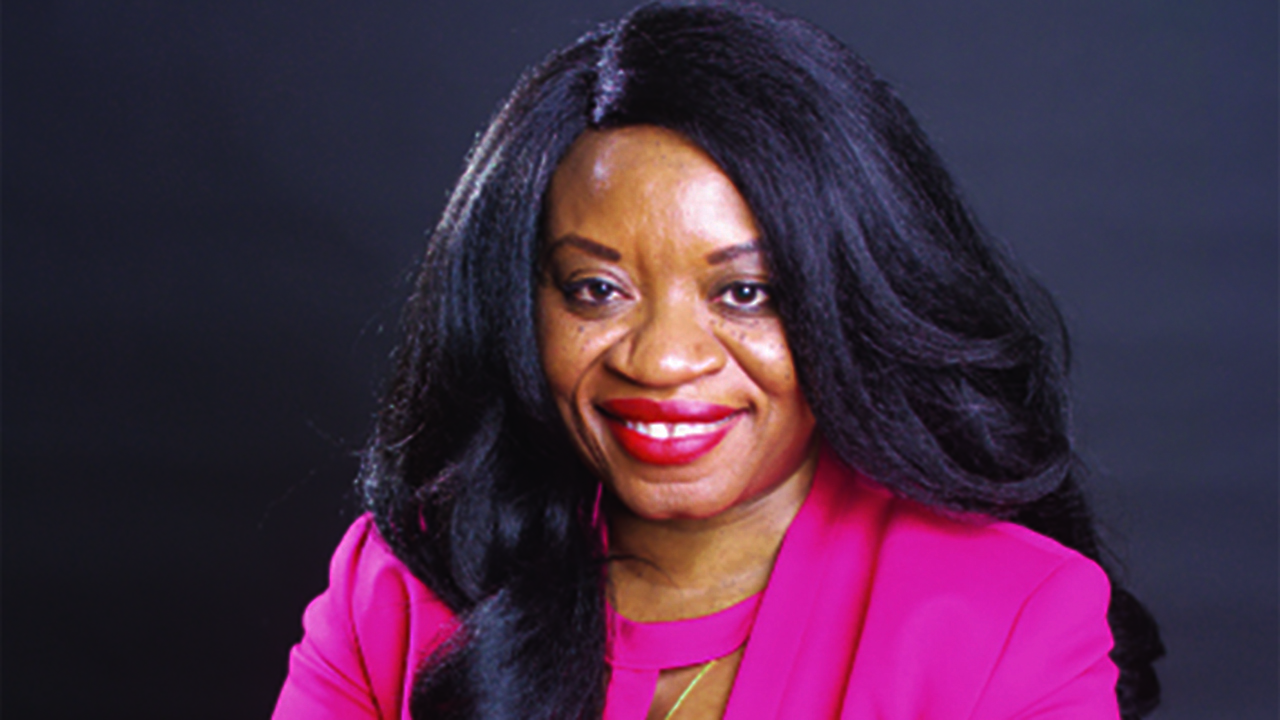 Anie Akpe is a business professional and entrepreneur with more than 25 years of experience in the banking industry, real estate, finance and tech. 
Anie is the Founder of African Women In Tech (AWIT), an Africa-based organization helping girls and women with education and mentorship within technology, as well as UX Diaspora, a unique community of people of color in UX who are digitally migrating to educate, connect and inspire one another all over the world.
Anie is also an avid advocate for diversity and inclusion within the tech industry. Furthermore, in her previous role as VP, Mortgage Operations at Municipal Credit Union, Anie has managed a $950 million dollar portfolio.
She is a highly active member of the board of directors for various organizations — highlighting her advocacy for entrepreneurship, tech, culture and community. Anie also serves on the board of The New York Mortgage Coalition, an affordable housing program initiative based in New York City.
2. Martha Omoekpen Alade, Founder: Women in Technology in Nigeria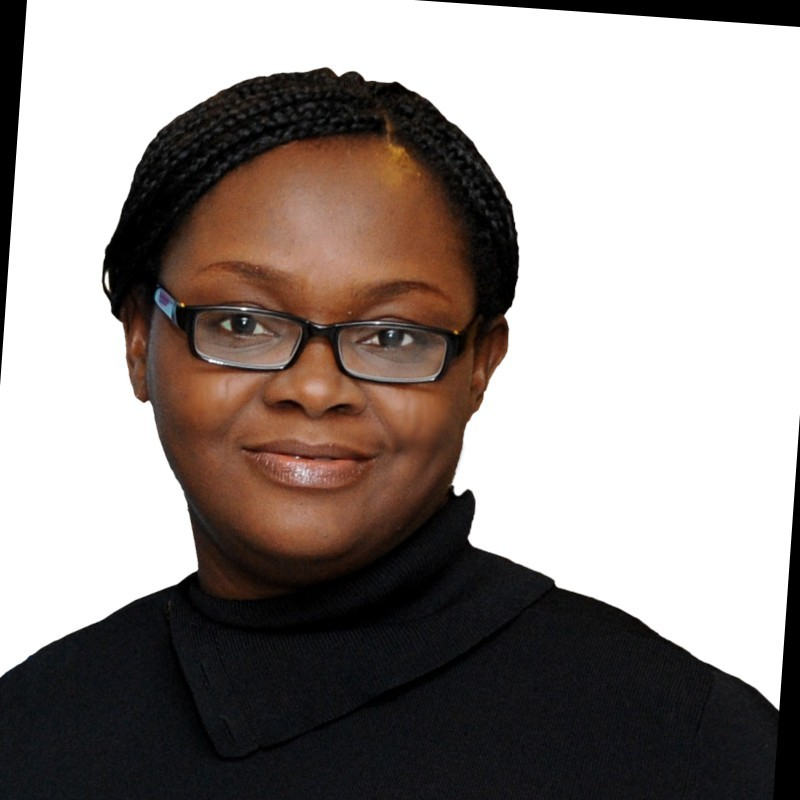 Martha has 20 years of experience working in the intersection of technology and development with expertise around Youths Economic Empowerment; Gender Equality and Diversity; Digital Inclusion; Education, Artificial intelligence; Internet Governance and Agriculture. She has initiated several ICT4D programs with remarkable transformation of Women and girls. 
Her Digital Skills, Entrepreneurship and Employment initiatives and partnerships have improved the livelihoods of thousands of women and girls across Africa. Martha also works closely with rural women for food security and sustainable agriculture.
She possesses in-depth experience in Stakeholder Engagement with both the private, public and grassroots sectors. 
Martha Holds masters in Research and Public policy as well as in Information Technology; recognized locally, nationally and internationally for ability to deliver projects diligently with 100% Principal satisfaction. 
She Founded WITIN in 2002 and the NGO was registered with the Corporate Affairs Commission in 2009.
3. Solape Akinpelu, CEO: HerVest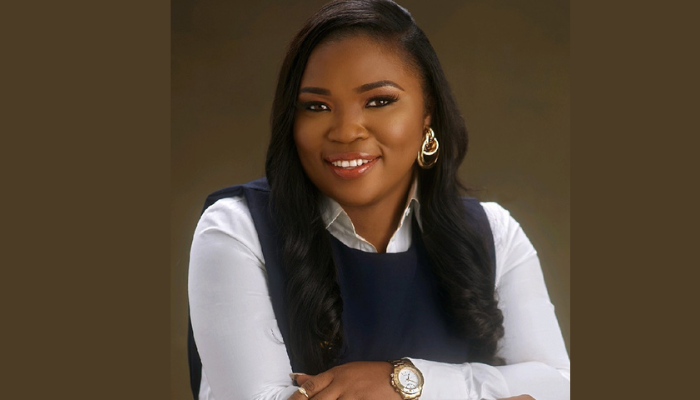 Solape Akinpelu is a highly accomplished business leader and gender-finance expert.
She serves as the CEO and co-founder of #HerVest, a fintech company that provides inclusive finance to African women through goal-oriented savings, impact investing, and credit options for smallholder women farmers and women-led SMEs. With over 30,000 members, #HerVest is dedicated to improving women's lives through financial access and services.
Solape serves as the Global Co-Chair of Marketing for the Women in Tech Global Movement, and as the Country Manager for Nigeria. She is also the Chairman of Technology at the Nigerian-British Chamber of Commerce, promoting technology trade and investment between Nigeria and Britain. In addition, she is a member of the Presidential High Level Advisory Committee to the President of Nigeria on Women's Economic Empowerment and Gender.
Solape is a certified financial education instructor and a member of the Personal Finance Speakers Association (USA) and the Chartered Institute of Marketing. She has a background in financial marketing, having previously served as the Head of Marketing at Meristem, a leading investment and wealth management conglomerate in Nigeria.
Solape is a sought-after speaker, leading gender finance conversations both online and offline, and in various media outlets.
Solape is also the author of the best-selling book "Stripped: An African Woman's Guide to Building Generational Wealth." 
4. Oreoluwa Somolu Lesi, Founder: Women's Technology Empowerment Centre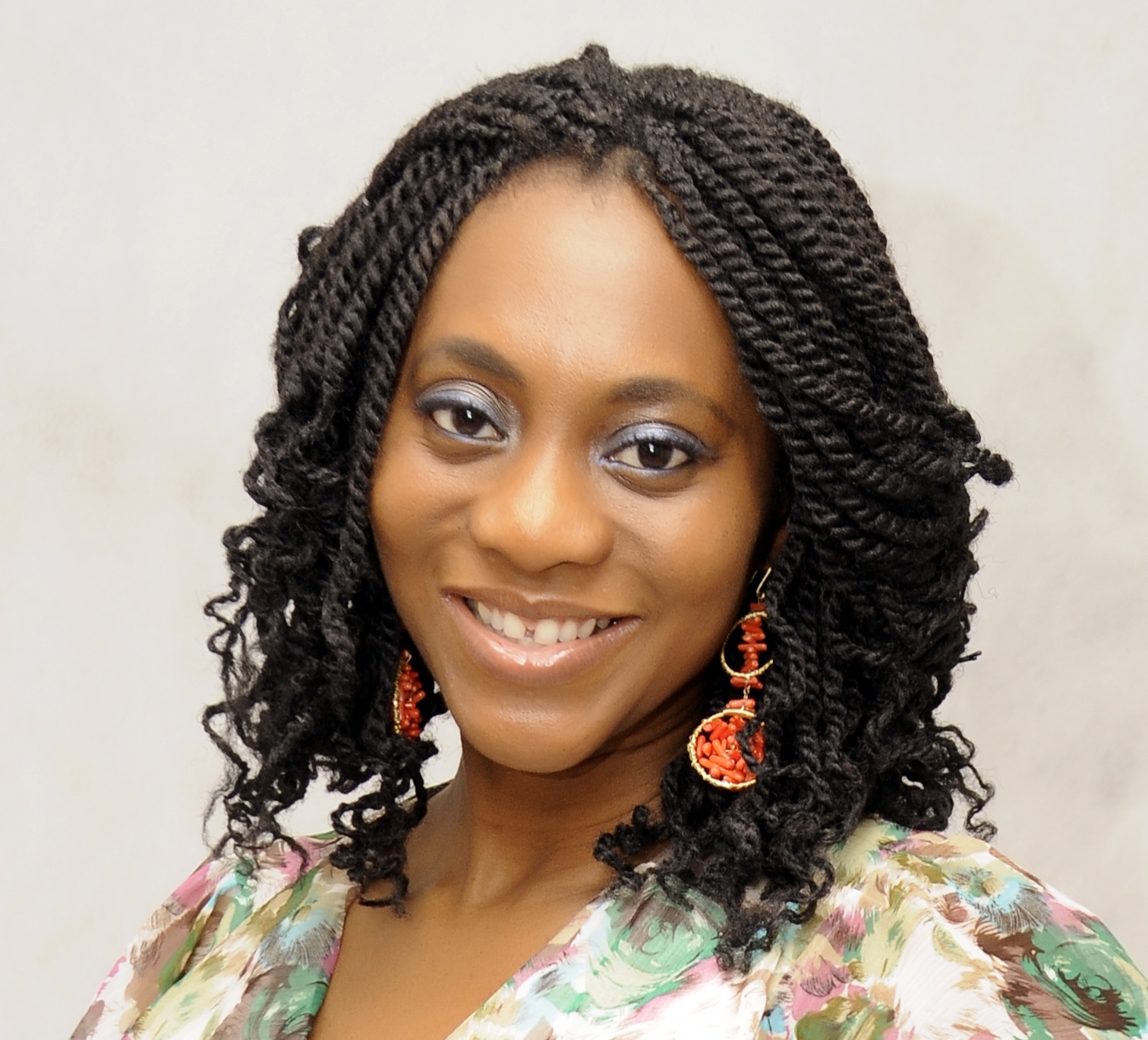 Oreoluwa Somolu Lesi is a STEM & Gender Specialist with over twenty years of professional experience. Her career has straddled Technology, Gender and Social Entrepreneurship across two continents.

In 2008, Oreoluwa founded the Women's Technology Empowerment Centre (W.TEC), a Nigerian nonprofit organization committed to building a more inclusive technology ecosystem, with the next generation of women technology creators, entrepreneurs and leaders.

Since its inception, W.TEC has encouraged over 35,000 girls and women across Nigeria, to pursue STEM careers and has supported women in using technology confidently to increase their economic power and ability to speak about issues affecting their lives. W.TEC's programmes include technology camps, maker spaces, afterschool technology clubs, research and mentoring.

In 2020, she was recognised as one of OkayAfrica's 100 Women and in 2018 as Her Network Technology Woman of the Year. She is also a 2019 ICANN (Internet Corporation for Assigned Names & Numbers) Fellow, 2014 Vital Voices Lead Fellow (awarded to emerging and established women leaders across the world), 2013 Ashoka Fellow (a network of the world's leading social entrepreneurs) and a recipient of the Anita Borg Change Agent Award (for my commitment to supporting women in computing in Nigeria).

Oreoluwa Somolu Lesi has always displayed her commitment to equipping early-stage female entrepreneurs – especially women who identify as introvert or reserved – with the skills and confidence to thrive professionally. She does this by mentoring, training and coaching.

5. Oluwasola Obagbemi, Corporate Communications Manager for Anglophone West Africa: Meta 
She is a Certified Public Relations & Communications professional with over 12 years' experience. 
She is the Corporate Communications Manager for Anglophone West Africa at Meta (formerly called Facebook) overseeing the brand's communications across Nigeria, Ghana, Liberia, Gambia, and Sierra Leone. Prior to this, she was the Senior Communications Manager for Africa at Andela. 
She joined the Andela team in January 2018 as the Communications Manager for Nigeria, and in her first 6 months, she led strategic PR efforts that brought a significant increase in the brand's visibility and awareness, so she was promoted to build and lead the Comms team in Africa. 
Before Andela, she was the Deputy Chief Operating Officer at Red Media Africa for 6 years where she led the agency team to win several international and local pitches including awards.
As part of her role, she was at Red Media Africa, she was also Senior Account Manager for Facebook, Union Bank, Uber, HP, Intel WestAfrica, Maltina, Heineken, British Council & Unilever. During this time, Sola coordinated the publicity and press viewing event of Mark Zuckerberg's 2016 visit to Nigeria. 
She graduated with a B.A Degree in Dramatic Arts from Obafemi Awolowo University and holds a Master's degree in Communications Studies from the University of Ghana, Accra Ghana (2012-2013) with a major in Public Relations and Advertising. 
Sola is also a certified member of the Nigerian Institute of Public Relations (NIPR) and a certified Management Consultant Fellow of International Management Consultants (FIMC, CMC).a
She is very passionate about the girl child and has championed causes, geared towards promoting equality and inclusion for women. Also, a vocal advocate for women rising to the peak of their career while having work-life-balance.
She was recently named one of 35 under 35 Marketing professionals in Nigeria by BrandCommunicator. To read more about Sola, you can check out this interview with Leading Ladies Africa.
Meta Impact
6. Olatomiwa Williams, Country Manager: Microsoft Nigeria | Ghana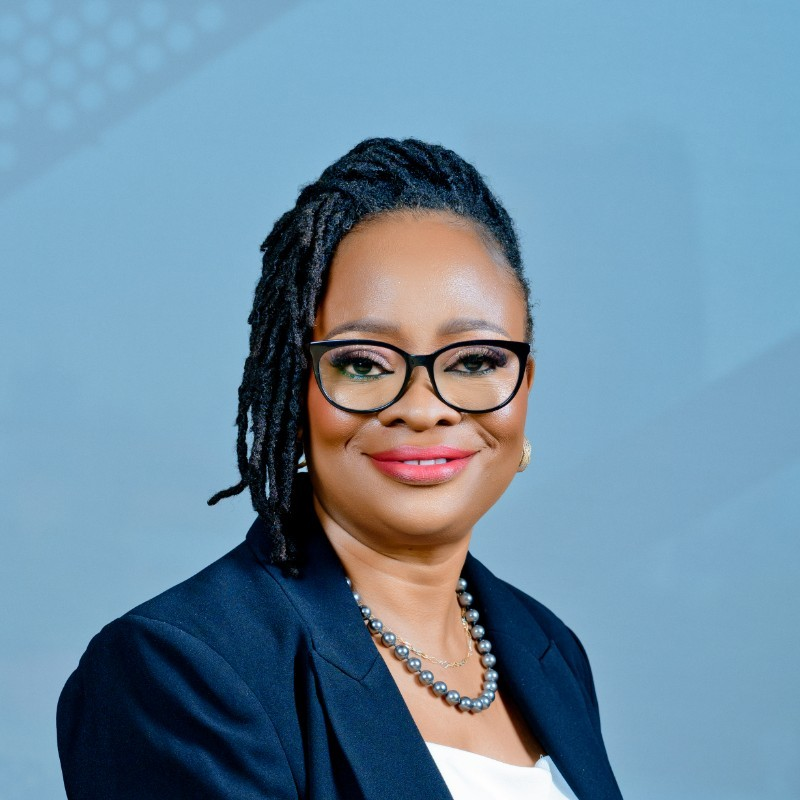 Olatomiwa Williams is a business leader with over 20 years experience in Information Technology Industry helping organization leverage the power of technology to achieve their business objectives.

Ola is currently the Country Manager for Nigeria and Ghana. Prior to that, she was the Digital Transformation and Cloud Solution Director for the Microsoft Middle East and Africa (MEA) Multi Country Cluster (MCC) spanning over sixty-seven countries in Africa and part of Middle East. She leads a team of talented Solution Specialists to empower enterprise customers achieve Digital Transformation of their organizations leveraging Microsoft Cloud Solutions.

She is an award-winning leader with experience in Technology solution sales, consulting, support, channel and people management. 
Ola is known for building strong teams, helping customers adopt new technologies for transformation business outcome and for supporting channel strategic growth across emerging markets.

Prior to joining Microsoft, she was a Lead Consultant with Dimension Data, Nigeria and has worked on large complex projects across Nigeria and South America. 
Ola has held different roles in other IT companies and has developed a very good knowledge of emerging markets business landscape.

Committed to the cause of seeing more women succeed in the Information Technology field, she leads female focused initiatives to support and encourage women and girls in her region to develop interest in Information Technology and Engineering. She is a mentor to a couple of aspiring female leaders.

7. Janet Kemboi, Meta Communications Manager, Eastern Africa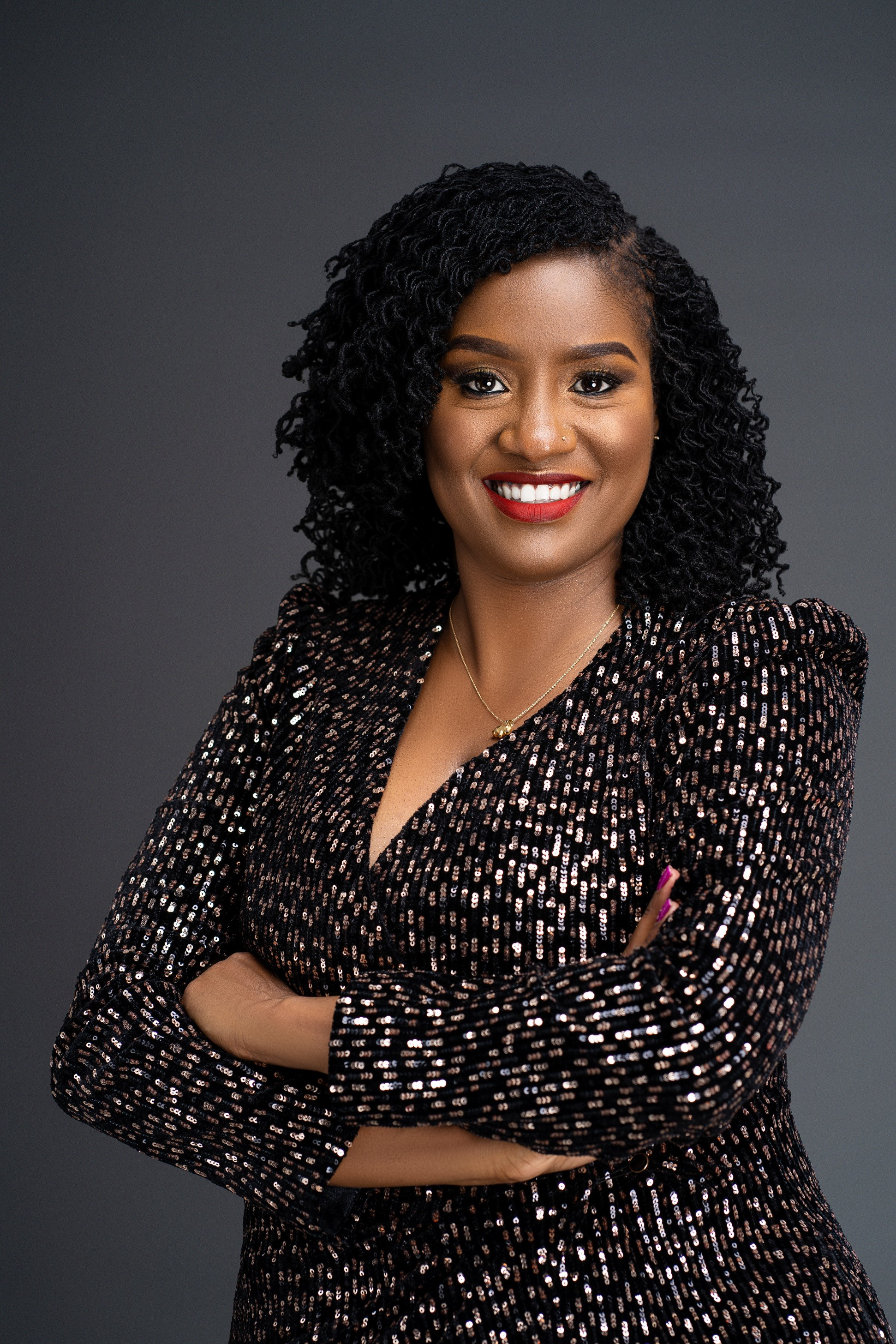 Janet Kemboi is Meta's Communications Manager in Eastern Africa. She is in charge of crafting and implementing communication strategies and campaigns for Facebook in 9 countries; Kenya, Uganda, Ethiopia, Rwanda, Eritrea, Somalia, Djibouti, South Sudan and Tanzania. Janet has helped build Meta brand(s) through engaging campaigns such as #ReelAdventures and #RealpeoopleRealstories that have positioned the brand as fun, approachable and locally relevant. Janet has also successfully informed the public on Meta's work and integrity efforts during elections in Tanzania, Uganda, Ethiopia and Kenya.  Janet is constantly educating the media and public(s) on Meta's mission and its position on complex issues. 
Prior to joining Facebook, Janet was Uber's Head of Communications for the East Africa region, a role that saw her successfully position the company as a thought leader in the ride-hailing apps industry. She also engaged and built solid relationships with the company's key stakeholders while consistently informing the media about Uber's position on a myriad of issues. Janet managed Uber's reputation by reducing negative press coverage in the face of driver protests that resulted in Uber attaining the Public Relations Society of Kenya Crisis and Reputation Management award in 2017.
Janet has also worked in the FMCG industry for Bidco Africa where she fostered the company's relationship with the media and managed the company's relationships with its internal and external public(s). 
Janet started her career in communications interning at NTV Kenya as a news reporter before her move to Corporate Communications. She has also worked for the leading global advertising agency Grey Group in New York City and for Ipsos Kenya as a  Media Researcher. 
Janet holds a Master of Arts degree in Advertising from S.I Newhouse School of Public Communications at Syracuse University in New York and a Bachelor of Arts degree in Journalism from United States International University-Africa.
She is passionate about Youth Empowerment, Health & Fitness and has an undeniable love for elephants. 
8. Itumeleng Morule, Corporate Communications Manager, Southern Africa, Meta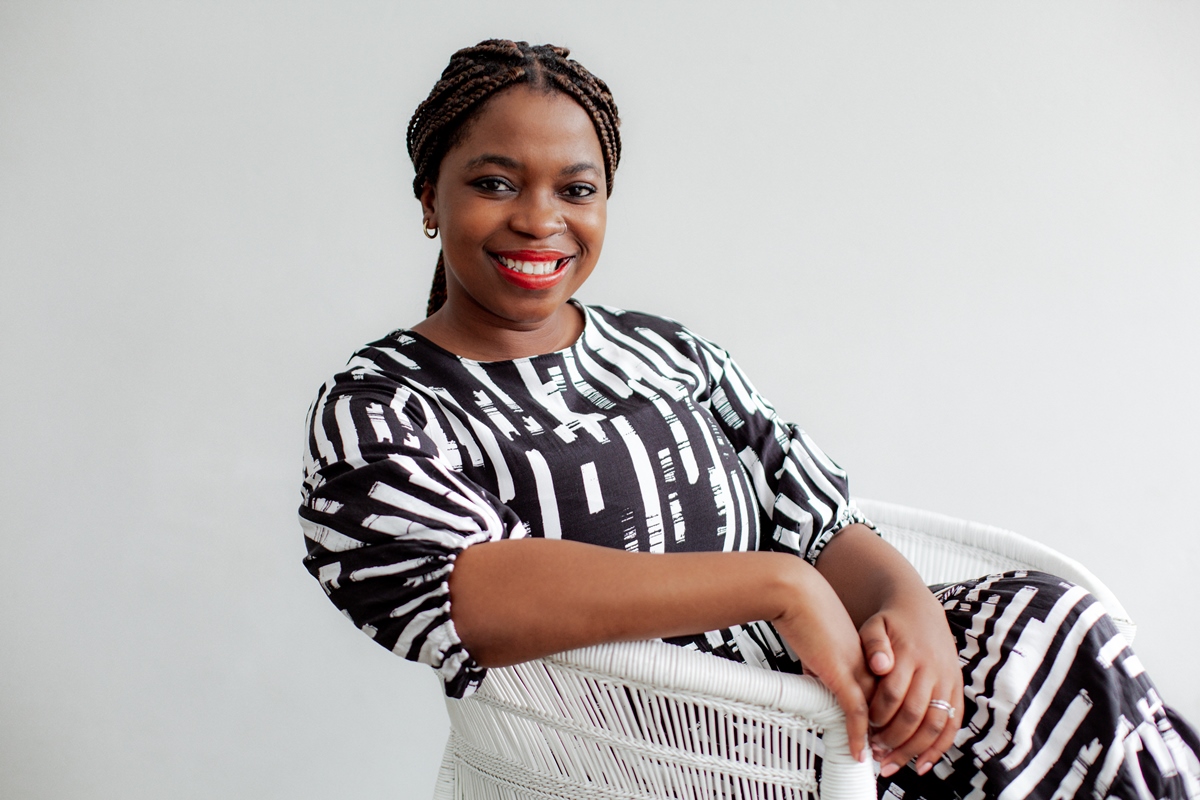 Itumeleng Morule is a Corporate Communications Manager at Meta overseeing the Southern Africa region. She is responsible for crafting, and implementing communication strategies and campaigns for Meta in Angola, Botswana, Lesotho, Malawi, Mozambique, Namibia, South Africa, Swaziland, Zambia, and Zimbabwe aiming to help people better understand Meta's technologies, apps and services which help bring people and communities closer together.
Prior to joining Meta in 2020, Itumeleng started her career in Public Relations working at a boutique PR agency in South Africa where she went on to manage two high profile global clients within the tech industry and the chemical and energy industry. 
She worked on these accounts for over 4 years and supported key initiatives in South Africa and across Sub- Saharan Africa.
Itumeleng holds a Honours Degree in Strategic Brand Communication completed in 2015 through Vega School (Johannesburg), and a Bachelors of Arts Degree where she majored in Media and Writing and Dramatic Arts at the University of Cape Town, completed in 2013.
Itumeleng has an adventurous spirit, she advocates for issues challenging women and youth, whilst being a proud mentor through the Taylor Bennett Foundation, a charity that encourages and facilitates minority ethnic graduates to pursue a career in communications.
Key Milestones and Impact:
During her time at Meta, Itumeleng spearheaded a campaign in 2021 that shone spotlight on ordinary citizens across Southern Africa through the Meta Changemaker campaign which celebrated individuals who were doing inspirational work to empower their communities using Meta technologies and apps following the challenging Covid-19 pandemic. 
More recently in 2022, she led a consumer communications campaign for Sub-Saharan Africa which celebrated emerging creative talents from around the world who are inspiring a new movement of creative content online. 
In collaboration with key stakeholders at Meta, she also hosted the first Creator Day in Sub- Saharan Africa bringing together over 40 creators in South Africa to empower creators and educate them about Meta technologies, tools and resources that can help them earn a living, grow and find their community online.
9. Juliet Ehimuan, Director: West Africa at Google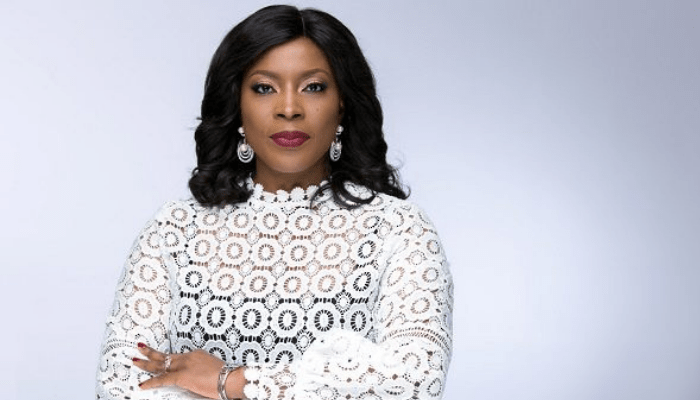 Juliet Ehimuan is Country Director leading Google's business strategy in West Africa. She was named by Forbes as one of the top 20 power women in Africa, by the London Business School as one of 30 people changing the world; and featured in the BBC Africa Power Women series, and on CNN Innovate Africa.
Juliet is an Executive Leadership Coach and a member of the Forbes Coaches Council.  
She is the author of the 30 Days of Excellence book and programme which is offered as a book set and a programme aimed at igniting the spark of self-leadership and personal effectiveness.   
Juliet is a thought leader and a leading voice on leveraging innovation and leadership to drive transformation. She has received numerous awards for outstanding contribution to the digital landscape in Africa. She is a widely sought coach and keynote speaker.
She has over 25 years' experience primarily in technology, oil and gas, and new media industries across Europe, Middle East and Africa. Juliet holds an Executive MBA from the London Business School, a Postgraduate degree in Computer Science from the University of Cambridge; and a Bachelor's degree in Computer Engineering from the Obafemi Awolowo University, Ile-Ife. 
She is a recipient of the London Business School Global Women's Scholarship, and at Cambridge University was awarded Selwyn College Scholar and Malaysian commonwealth Scholar. She is a Fellow of the Cambridge Commonwealth Society.
10. Funke Opeke, CEO: MainOne, an Equinix Company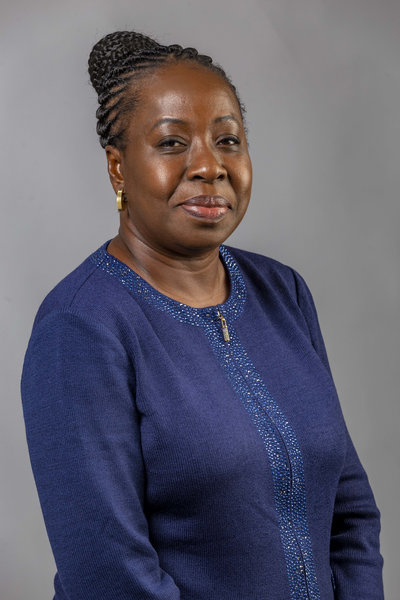 Funke Opeke is the founder and CEO of MainOne, now an Equinix Company. Funke is an experienced telecommunications executive who returned to Nigeria in 2005 as the Chief Technical Officer of MTN after a twenty-year career in the United States. 
Prior to her return, she was the Executive Director of Verizon Communications Wholesale Division. 
Subsequent to MTN, she advised Transcorp on the acquisition of NITEL and briefly served as the interim Chief Operating Officer, post-acquisition of NITEL. 
Funke's foresight led to the establishment of this leading West African data center and connectivity solutions provider with presence in Nigeria, Ghana, and Côte d'Ivoire. 
MainOne provides highly reliable services to major telecom operators, ISPs, government agencies, small to large enterprises, and educational institutions. MDXi, a subsidiary of MainOne, builds and operates data centers across West Africa.
MainOne is built West Africa's first privately owned, open access 7,000 kilometer undersea high capacity cable submarine, a $240-million-dollar project that was completed in time and on budget in 2010. 
MainOne also built West Africa's largest Tier III Data Center, MDX-i's Lekki Data Center, a $40 million investment with a capacity for 600 racks. 
Funke is among the leading voices for digital inclusion among women in Africa.