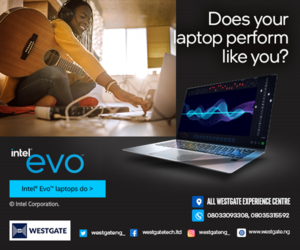 Read Time:
4 Minute, 23 Second
Remember in September last year, 9ja Cosmos and Nigeria made history by .9jacom becoming the first ever Web 3 country TLD (Top Level Domain) in the world?
It's now five months later and we were wondering what was new with this startup? Are they still alive?
We asked the founder, John Mc Keown.
His response shows that 9ja Cosmos has become a force to reckon with in the Web3 domain name system through .9jacom platform:
"We're very active, Peter and lots we could talk about, but a small team is always very busy and not always that visible!'
"As a secondary business, we sell TLD's – Top Level Domains. This is just 18th January, and already this year we have sold thirty-nine domains.
"It's our 'B' game, but it's still very important to us, because it provides us with liquid funds to power our main agenda.
"As an aside, I would like to mention a video by Austin Okere, which left an indelible impression on me about the dangers of 'selling your seed' too early.
There is also a very useful post by Raja Skogland.
"Both these contents epitomize our take on organic growth. We would rather work under less ideal conditions resource wise, and get a deal like our peers Unstoppable Domains got from Pantera, a long way down the road, rather than give a large chunk of the business up, and endure a draconian partnership for sums of investment that can't even outstrip my best career long annual salary!
"We have three brands driving our main agenda – 9ja Cosmos – to build a full ecosystem for Nigeria, not just Web 3 domains; Afri Cosmos, a brand extending the Web 3, and some of the 9ja future features to the wider Africa, and GeoNaymz, which will be global, but focusing on the core business of providing Geo Centric SLD (Second Level Domains) only and not extending the services into other aspects of metaverse or blockchain ecosystems.
"We've now got well over one thousand geo centric Web 3 Top Level Domains.
"We operate off the Handshake Ecosystem and there is a lot of rapid change in terms of utilities that are being developed and will be seeing light soon.
"After releasing the second TLD, .9javerse, we thought it prudent to step back from releases to give the products and technologies of imminent partners the time needed to debut.

"Don't be surprised if you see SLD's off our domains on OpeanSea sometime soon.
"Selling TLDs directly has also given us the opportunity to gain visibility on an upstream part of our market.
"One of the things I noticed, for instance, has been the rise in secondary market interest in what appears to be random or unintelligible 5 and 6 letter strings. But a different pair of eyes can see strings differently. The way businesses attain legal status differs, and can reflect the last letter(s) thy wish to add to their acronym –  A – association, alliance  C – company, council, confederation, commission. Cl – company limited Plc – public liability company. (Many variations around the world like Pvt, AG etc) U – Union, University.
"Initial sourcing cost on Handshake is nowhere near the cost of ICANN, and is even significantly cheaper than a product off the Ethereum ecosystem, so why operate off for example, innoson.ng or innoson.eth when for a few thousand dollars right now, you can buy .innoson and then organise your group or teams like…  defence.innoson , corporate.innoson, private.innoson  partnerships.innoson, creating SLDs off your own TLD in a way that logically represents how you have organised your company teams, group, or holding entities?"
"A lot of people and businesses that caught on too late will find popular names gone, or at prohibitive rates on secondary markets. Acronyms give real options. Giving examples of what 9ja Cosmos has sold so far in January, TLD's like 'ktuni', 'krico', 'yimbi', 'arsio', 'brawa', 'surce', 'auses', 'intou', seili, isofi, inkai, baptu, lrako… I could go on!
"The world is a big place. We have many big string acronyms like COMESA, ECOWAS, UNICEF. We have a lot of diverse cultural names, localized languages, and a lot of small obscure villages beyond the globally known metropolis. No pair of eyes is universally trained. What seems to one as a random 5 or 6 letter string can have value somewhere.
"So, Peter, we have found market, and we have sold thirty seven Top Level Domains in a year that is scarcely two weeks old.
"Polygon is another player that makes Web 3 Top Level Domains available. I'm not sure how many Polygon sold. I think they provided services for 5 or 6 to Unstoppable Domains in 2021, if they have provided more, or to others, it hasn't come on my radar.
"Polygon have far more resources than 9ja Cosmos has… and yes, they can say they do other things and its not their core business… but hey… It's not 9ja Cosmos core business either.
Meanwhile, 9ja Cosmos is here…
Get your .9jacom and .9javerse Web 3 domains  for $2 at:
https://www.encirca.com/handshake-9jacom/
https://www.encirca.com/handshake-9javerse/
John said we should expect to see more SLD services soon!