I recently had a chance to chat with Tesh Durvasula, the Chief Executive Officer of Africa Data Centres about key storage issues. Tesh is an experienced technology and real estate industry executive with a 25-year track record of successful leadership and value generation in the digital infrastructure sector (Check Below for Tesh Durvasula detailed biography).   
Let me start by wishing you a very productive New Year. Would you tell our readers a little bit about life/working in this mission-critical industry?
We have witnessed a digital explosion over the past 30 years across a range of sectors, including financial services, healthcare, and entertainment. Everyone has benefited in some way from digital infrastructure. I personally have found this digital transformation intellectually stimulating, and facilitating this digital world is at the heart of everything Africa Data Centres does.
African Data Centres achieved many feats in 2022, but which of these was most significant for you?
Africa Data Centres' parent company, Cassava Technologies, has the vision that no African should be left behind in the digital revolution.
With this in mind, we are focusing on building a digital economy to ensure that Africans are brought up to speed with their international counterparts; and we are tremendously pleased about what we have managed to accomplish thus far.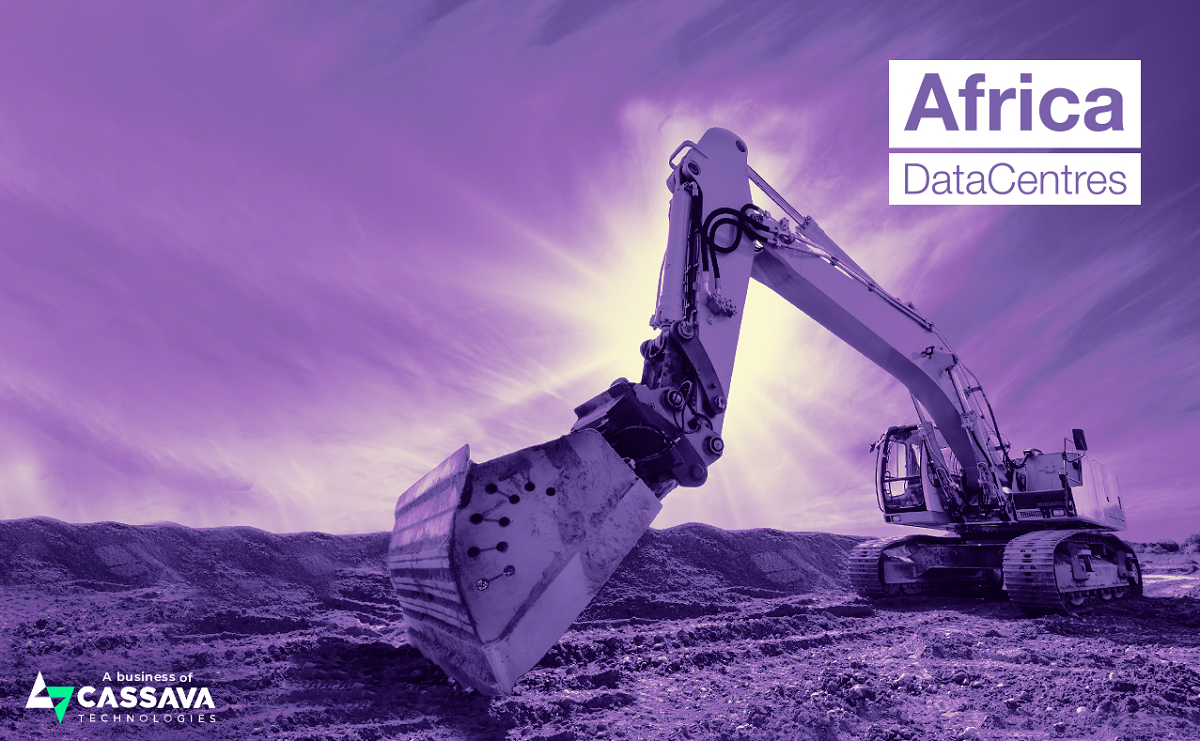 With more than 4000 people in its workforce, Cassava Technologies is a large-scale employer.
From an Africa Data Centres perspective, we are already operating in four countries, and in these regions are helping many entities, including financial services firms, healthcare firms; and big telecommunications equipment providers to take up residence in our facilities and I'm really proud of that. In addition, we've announced further expansion into Rwanda and Ghana and soon, North Africa as well.
In addition, we recently broke ground in Kenya for a second facility in Nairobi. A distinguished audience attended the ceremony, including the US Ambassador to Kenya, Meg Whitman  , and more than 120 delegates and dignitaries from the local Kenyan government and the media. It was one of the most well-attended events in recent history because the potential is clear to everyone.
Despite these accomplishments, I'm most proud of our people. When we talk about leaving no African behind, that's a big task and everyone who joins Africa Data Centres, has been very focused on that. We all take a great amount of pride in achieving the company's goals.
What are the things Africa Data Centres is doing differently that attract all these customers? Our readers would want to know those things.
We are building a pan-African network of vendor- and carrier-neutral data centres across multiple cities and countries in Africa. To do this state-of-the-art technology and best practices are key.
One way in which we are trying to drive the cost of our construction down is by using fewer natural resources, particularly, less water.
We have prohibited the use of adiabatic systems, and only use closed-loop systems that use no water at all, alleviating any burden on water and sewer systems in the regions in which we operate.
We're trying to lower our PUEs (Power Usage Effectiveness), which is the electrical efficiency ratio within each data centre.
Power remains one of the greatest challenges in many of these markets. If you're in South Africa, you would understand what load shedding is. In other parts of West Africa, simply getting the power to your facility is a big part of the challenge.
However, despite these challenges, our differentiating factors have enabled us to build high-quality facilities. Another way we distinguish ourselves is through our people. Many of our employees have come from our sister company Cassava Technologies or Liquid Intelligent Technologies. Liquid is a large operator of fibre optic networks within Africa, which means we have two key advantages.
Firstly, we have people that know how to build data centres across multiple countries. Secondly, they are not afraid of a challenge. Anyone who has done cross-country, cross-continental construction, will be well versed in the difficulties, and our people have built up expertise in this area.
From a commercial point of view, we make it as simple as possible for our customers to sign up, get started with us, and move in. So, the facility, the quality of the construction, and the people who are responsible for the commercial element, set us apart.
Do you think we are prepared for the storage needs of the future?
So, let me answer this question in three parts. From the commercial perspective, the economic perspective, and the supply and demand perspective, there's no question that we need more capacity across the continent. There are not enough towers, not enough fibre, not enough data centres, and not enough connectivity. We need more, and we need it everywhere. This is why you're seeing such a big inflow of capital coming into markets like Nigeria, Kenya, Morocco, Egypt, South Africa, Rwanda, and Angola.
If you go across Africa, you'll notice a lot more Western, European, and Middle Eastern capital coming into the market. In terms of infrastructure, what we are talking about is dear to my heart. Data brings us together.
The reason data brings us together is that the more infrastructure we have, the more we are able to empower people to get a proper education, and to further enrich their lives. And when you have broad-based infrastructure across multiple jurisdictions in a market, you can, at least, prepare for unforeseen catastrophes such as the recent natural disasters in Turkey.
It's just awful, the devastation. But if you've moved to cloud computing, what happens is those infrastructures are redundant, and all of your data is backed up elsewhere, enabling the business to remain operational even in the event of a tragedy or disaster.
With the cloud, your systems will still operate, and your cellphone will still work. This will enable you to contact your family, which is very important, or to contact search and rescue to get help if you need it. It is for these reasons that we need more infrastructure, but unfortunately, this infrastructure is still lacking in many markets in Africa.
And while citing the example of a natural disaster is not the way we like to think about things, it is important to consider the position you would be in, and how isolated you would be, if your phone was unable to work during a disaster, and in the aftermath. This is why we need to stress the importance of infrastructure.
On the positive side, Africa currently has a population of over 1.4 billion, about 60% of which is under 25. We also have hundreds of millions of what I call the restless youth between 18 and 35 years of age, who are highly educated, and want to do things differently from the way their parents and their grandparents did in Africa. They're artists, they're designers, they're journalists, they're doing things their own way, which requires abundant resources.
As the opportunities for entertainment, for banking and healthcare services, and more continue to blossom, the infrastructure continues to grow, Africa needs more.
The investment is coming; it would definitely help us in times of need as we are seeing but what we're looking forward to, is a bright future.
What are the biggest challenges facing data centers today?
I think the biggest challenge is that every country has a different operating model. What we do in South Africa will not work in Kenya, and what we do in Kenya will not work in Nigeria. Africa has very different cultures and government structures, so the same rules do not apply to all. We already have the issue of power supply, and to build a data centre you need three things – a suitable piece of land, connectivity, and power.
The connectivity problem has been addressed to a large extent, with a wide range of great companies offering effective connectivity solutions. However, the power problem will remain the challenge of the decade, but it's not just an African issue. North America, Western Europe, and Eastern Europe are all dealing with the same problem, Regulators and politicians have failed to take care of the planet, have almost exhausted its resources, and have not upgraded the necessary infrastructure. Exacerbating the fact is that we all use a lot more electricity than we did in the past.
A decade ago, we would plug in one device. Today, we all plug in an average of five devices. When you multiply this by eight billion people on the planet the extent of the problem becomes apparent.  You can understand the problem. Our power providers were not forward-thinking, and this will remain the biggest challenge going forward.
I would say labour is the final challenge. Many skills are just developing in Africa so we more universities and education centres are needed to teach data centre operations, telecommunications, networking, storage, and to broaden knowledge in these types of fields. As long as we need all these jobs, and we can direct  all these resources towards that.
Africa Data Centres plans to build 10 data centers in Africa; are you sticking to that plan or you're modifying it?
So far, we have announced ten  and we are sticking to it. We are currently operating in four countries, and by June, we will be adding another three to the list, one of which is Rwanda. You can expect further announcements about other regions, including North Africa, soon.
As a breakdown, we initially said ten countries in five years. It might be six in the next three, and ten in the next five years. We already have many data centers in Africa already; some of which are edge data centres.
So, what are the signs Africa Data Centres is seeing in this market that give the confidence to continue to invest?
There are three main angles to this. Let me focus on demand. We want to be in the markets that have the largest Gross Domestic Product, which are Angola, Nigeria, Egypt, South Africa, Morocco, and Kenya, so any savvy investor would want to get into these countries immediately.
The second one is population. There are more users in those markets compared to the others, but you also have lots of countries with large populations which are also high target areas.
The need by application and software companies comes in as well. We are seeing more activities from Netflix, Google, and from Meta in those markets, and many people are on-boarding on their platforms as connectivity is getting better.
Everyone with a higher disposable income enjoys sitting and watching movies and other digital content with their family. So, I believe these are elements that are driving the success of Africa Data Centres and other data centre companies.
In reference to your earlier submission: operating environments across Africa differ. But, do you think there are policies Africa must pursue to attract and retain investments in the data centre market, especially in the spirit of the African Continental Free Trade Area (AfCFTA)?
Yes, this is correct. Most countries have some sort of ICT initiative and they have a minister or a department or two working on ICT issues. This is a good sign, as they are aware that things need to improve.
However, you need some real regulation around data protection.
The Western world looks at Africa as if it is just one country. It is a continent with 54 very separate countries, with at least 41 different currencies, and each country has unique strong, cultural, and tribal traditions.
Therefore, Africa cannot be treated as one. However, from a data protection point of view, if they could join forces to solve this challenge, it would enable people to move data from one country to another securely and with ease, which would benefit all African countries. However, I don't think we'll see the African Union approving that anytime soon.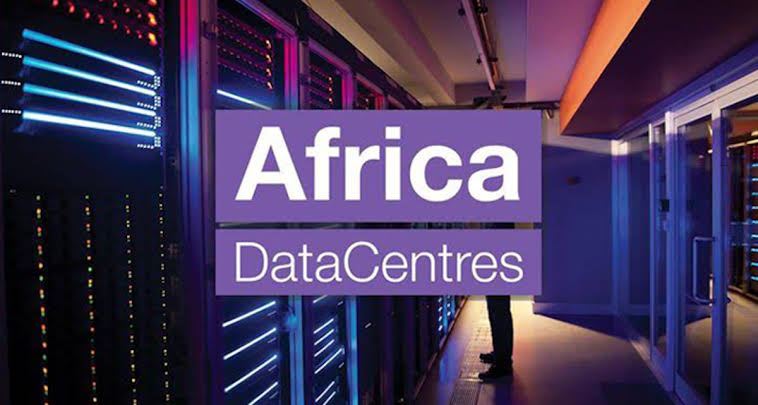 I would also love to see an African Union with one currency, but again, I don't see that happening in the foreseeable future.
So, in the meantime, I would love to see the Ministers of ICT of the countries come together and implement similar policies around data protection and data residency across the continent. If they managed to formulate a GDPR-type standard, then I think it would open up many opportunities for African countries.
In other words, if today the AU decides to review the African Continental Free Trade Area (AfCFTA), they should be able to incorporate some of these things.
Something that ensures cyber security and guarantees that each citizen has privacy, and is still commercially viable in so far as it allows for free trade to a Western standard or European standard, would be beneficial for all countries.
Tesh Durvasula Biography:
Tesh Durvasula is an experienced technology and real estate industry executive with a 25-year track record of successful leadership and value generation in the digital infrastructure sector. He has broad experience through all elements of business, including finance, real estate, development, operations, technology, marketing, and sales. 
Durvasula served in a variety of executive roles at CyrusOne initially as the company's chief commercial officer, responsible for sales, marketing, and strategy.  He drove value for the company and its investors through a combination of rapid sales growth and mergers and acquisitions.
Durvasula led the acquisitions of data centre providers Sentinel and Cervalis, as well as the data centre assets of the financial trading campus of CME Group – the three transactions had a combined value of over $1 billion. His strong record of value creation and scaling the organisation, helped Cyrus go from an initial investment of $525 million to its eventual outcome, acquisition by KKR for $15 billion.
He was then appointed president of Europe for the company, where he oversaw the company's expansion into England, Ireland, France and Germany, which saw the organisation grow into one of the largest publicly traded REIT's in the US. Finally, Durvasula was appointed CyrusOne's chief executive officer, and during his tenure at the company, annual revenue grew from $221 million in 2012 to over $1 billion in 2020. 
Throughout his career he has specialised in implementing growth strategies for internet infrastructure businesses. Prior to joining CyrusOne, he was chief marketing and business officer for Quality Technology Services, which IPO'd as a REIT, QTS Data Centers.   At QTS Durvasula created and executed the company's go-to-market strategy, paving the way for evolution from privately held company to equity-backed organisation to IPO, and then eventually acquired by Blackstone for $10 billion in 2021.   
He was previously chief marketing and business officer for Telx, a colocation and interconnection provider.  He joined the company by way of acquisition, when Telx and the REIT Digital Realty Trust acquired the interconnection businesses and data centre business, respectively, of NYC-Connect, a New York City based data centre and interconnection provider founded by Durvasula.  Before founding NYC-Connect, he held management positions at Abovenet, Sprint, and Metromedia Fiber Networks.
Durvasula is a graduate of Syracuse University, with EMBA work at Columbia University and Stanford University.  He lives with his wife and three sons in Greenwich, Connecticut, where he has been a youth football coach for over ten years and has been involved in charities dedicated to homelessness, and youth athletics.