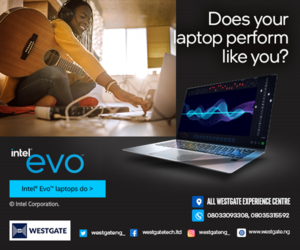 Read Time:
1 Minute, 34 Second
Pan-African Venture Capitalist, Oui Capital has announced the first close of its $30 million second fund to enhance its capabilities of helping African businesses scale.
Oui Capital's second fund, called the Oui Capital Mentors Fund II, included investors such as Angur Nagpal's Vibe Capital, D Global ventures, Boston-based One Way Ventures and Ground Squirrel Ventures. 
Individual and VC investors such as Brad Feld, Seth Levine and Ryan McIntyre of Foundry Group, Gbenga Oyebode, Tokunboh Ismael of Alitheia Capital, Idris Alubankudi, and Tosin Eniolorunda of TeamApt also participated.
Oui Capital was founded by Olu Oyinsan and Francesco Andreoli in 2019 when its $10 million debut fund was launched.
So far, the firm has made 18 investments in African businesses including TeamApt, MVX, Akiba Digital, Duplo, Ndovu, Maad, Intelligra, Aifluence and Pharmacy Marts, among others, focused on sectors such as fintech, logistics & mobility, e-commerce, healthcare, and enterprise software.

These startups are based in countries like Nigeria, Kenya, Senegal, Egypt, and South Africa, but the firm plans to make more investments in North Africa and Francophone Africa.
The first close of the $30 million fund, which is targeted at pre-seed and seed stage businesses, currently stands at a little over $11 million with expectations of completing the final close by the fourth quarter of 2022.
Beyond funds, Oui Capital provides extensive support for these startups by stimulating partnerships, enhancing sales, facilitating hires and providing bridge investments. The firm asserts to have provided follow-on capital for 20% of its portfolio companies.
With the new fund, Oui Capital seeks to invest up to $750,000 and also make follow-on investments — this is 10 times more than the cheque size of its first fund. The firm also aims to lead more deals across the ecosystem, going beyond its targeted goals and doubling down on these with the new fund.