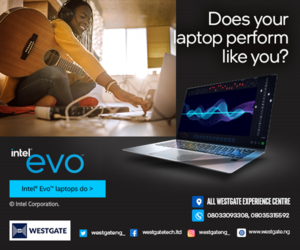 Read Time:
1 Minute, 8 Second
In recognition of its operational, management and organisational effectiveness, Africa Prudential, a leading Registrar and Business Solutions Provider has bagged ISO 9001: 2015 (Quality Management System) and ISO 23001:2019 (Business Continuity Management System) certifications.
These certifications are in addition to the already existing ISO 27001:2013 (Information Security Management System) which the company bagged in 2020.
The certifications followed a comprehensive audit and evaluation exercise conducted by MSECB – an internationally recognised certification body.
Africa Prudential said it is pleased to have bagged the ISO certifications after implementing the ISO 9001:2015 and ISO 23001:2019 standards.
Obong Idiong, the MD/ CEO of the company, said;

"These certifications are extremely important to us, our clients, partners, and other stakeholders. Our clients and partners remain our priority. With these certifications, we are assuring all stakeholders of our relentless focus on excellence, information security, business resilience and a continuous improvement culture".
He attributed the certifications to the strong commitment and professionalism of the organisation as they continue to leverage technology to transform the service experience of businesses and consumers across various business lines.
Implementation of the ISO 27001:2013, ISO 9001:2015 and ISO 23001:2019 standards assure companies and individuals doing business with Africa Prudential that the company is resilient and able to consistently provide products and services that meet customer and applicable statutory and regulatory requirements.