Analysis of Google search data reveals that online searches for 'Google Bard VPN' exploded 1,190% worldwide as the ChatGPT rival goes live in 180 territories and countries – except for those in the EU, Canada, Hong Kong, and China.
 A new finding by VPN Overview reveals that online searches for 'Google Bard VPN' skyrocketed to over 12 times the average in one day, according to the analysis of Google search data.
Searches for 'Google Bard' have also risen 552% worldwide, and searches for 'Access Google Bard' have risen 632% since the AI chatbot went live.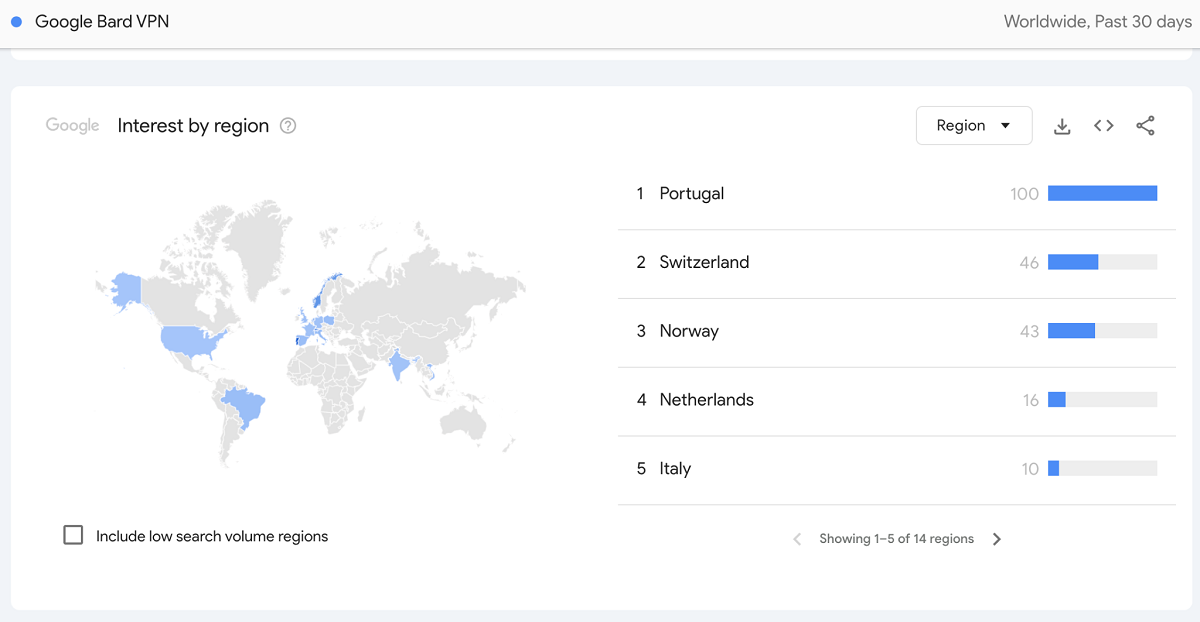 Google Bard is currently only available in a few regions, including the US and the UK, but not Canada, Hong Kong, China, or European Union countries.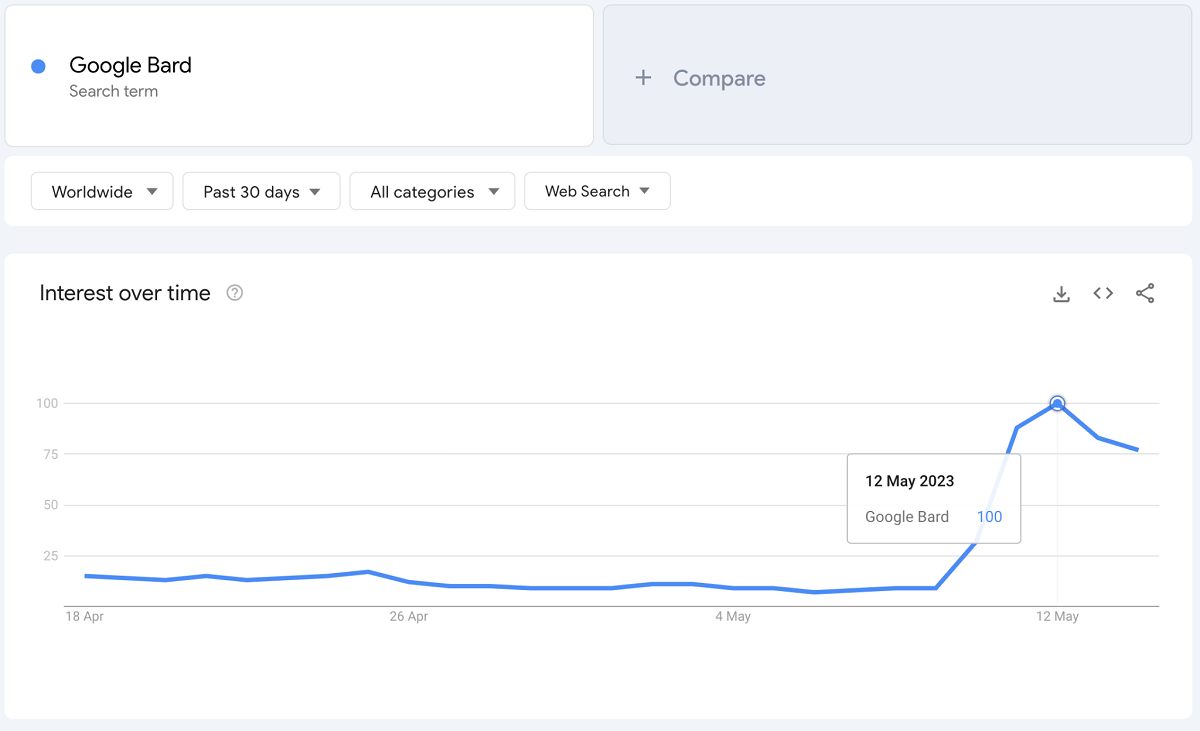 These are the top five countries searching for VPN access to Google Bard, according to Google Trends:
Portugal
Switzerland
Norway
Netherlands
Italy
Bard AI can help users to answer queries, generate unique content, and translate languages.
If you're in a country where Bard is not officially available, you can access it via VPN using the VPN Overview guide:
1. Sign up for a VPN
The first step is to sign up for a VPN. Simply select the plan, provide your email, choose your payment method, and complete the payment. Once the payment is approved, proceed to step 2. Some VPNs provide free access, but always do your research first and be sure you are signing up for a reputable VPN before providing your details.
PRO TIP: If the provider offers a 30-day free trial or moneyback guarantee, you can effectively try the service for free and determine if it meets your needs.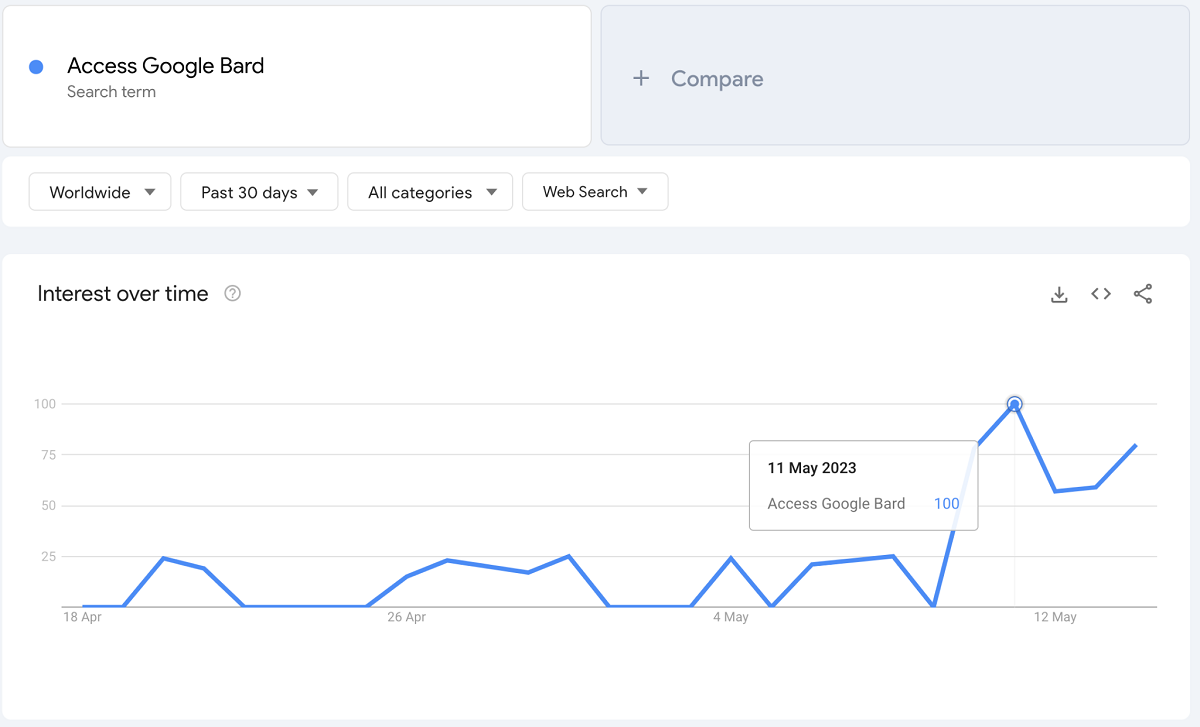 You can then access Google Bard (and other blocked services) free for 30 days! Just make sure to cancel your subscription before the trial period ends.
2. Install the VPN on your device
Follow the step-by-step installation instructions from your VPN provider.
3. Connect to the correct VPN Server
Next, connect to a VPN server. Choose a server location where Google Bard is accessible. It is available in the U.S., for example. So if you're connecting to a server in this region, simply search for the United States in the locations tab and click on any U.S. VPN server to connect. Once connected, you'll be able to access Bard.
4. Visit Google Bard and use it without restrictions
You can now visit the Google Bard website and use it with a secure and speedy connection.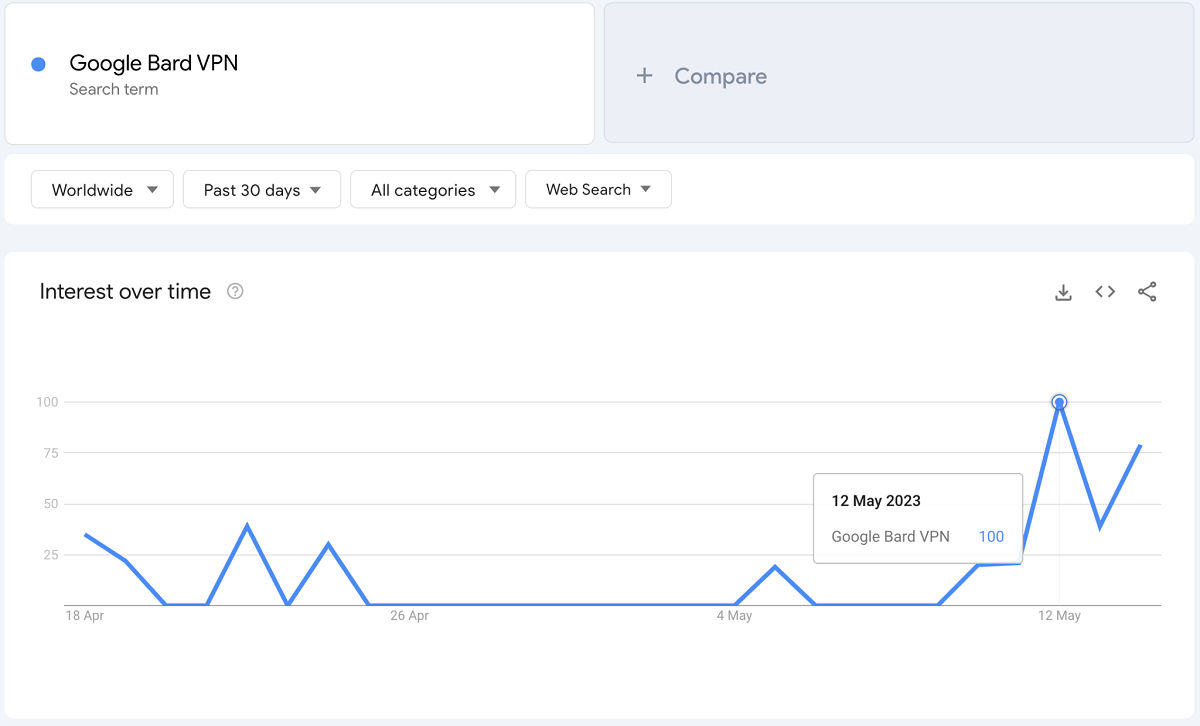 A spokesperson for VPN Overview commented on the findings:  
"Google Bard is part of the new wave of AI technologies, but it's not available for everyone. Google Trends shows that users are trying to access it from currently unavailable countries, with searches surging on the day it was released. Gaining access is fairly easy if you have a VPN. Just be sure you pick a trusted provider before providing any details, and remember that you can get free access to some VPNs by signing up for a 30-day trial and canceling your subscription before the trial period ends."