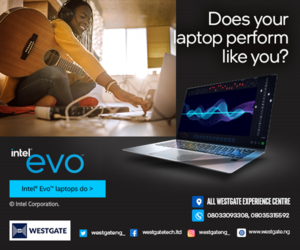 Read Time:
2 Minute, 10 Second
With the integration of the Bumpa app and parent company of Facebook, Instagram and WhatsApp, Meta, business owners can now respond to customers on all the platforms via one medium.
How can this be?
The Bumpa app can now be connected to users' Facebook and Instagram accounts; messages from these social platforms can be received and responded to via the app.
Just by clicking a button, users can also share and sell products, share invoices/receipts, and record sales which go straight to the customers' DM on any of the platforms.
Bumpa was built on a goal to make business management easy for business owners anywhere and everywhere. The platform provides business owners with the ease of displaying products, issuing invoices and receipts, recording expenses, sending messages to customers, receiving business reports, and recording sales from every channel they sell, among others.
"We discovered something. Asides the conventional methods of selling products that our users are used to, such as physical shops, websites, marketplaces etc, there's a booming market for selling on social media.
Social commerce on platforms like Facebook, Instagram, WhatsApp, Twitter, and TikTok was driving massive SME sales," the company notes.

Bumpa's user survey showed that over 30% of the sales recorded on the Bumpa app come from Instagram, Facebook and WhatsApp alone. It also affirms that the statistics from Meta caught its business eye.
"Statistics show that over 80% of Instagram users have said that they discover new products and decide whether they want to buy a product or service on Instagram.
Instagram has also reported that 65% of people on its platform, that come across a brand on Instagram visit the brand's website or app.
With over 1 billion users across the world on Instagram alone, it is clear that there is a huge market for entrepreneurs on Instagram, WhatsApp and Facebook and that's the very reason we have worked tirelessly over the past few months to make this integration possible."
This means business owners can now enjoy ease, speed and efficiency on all of Meta's platforms with the Bumpa app.
How To Connect Your Bumpa App To Meta — Facebook & Instagram
Download or update the Bumpa app on Google Play Store or the Apple Store
Open your Bumpa app
Click on the More button at the bottom of your screen
Click on Connected Apps
Click on Meta
Continue to sign in with your Facebook account
Select the Instagram business account you want to connect to Bumpa
Select the Facebook page you want to use with Bumpa
Slide the buttons to fully connect your accounts with Bumpa