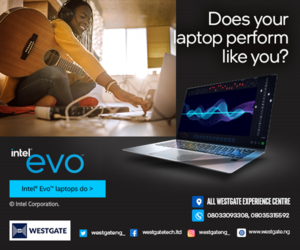 Read Time:
2 Minute, 53 Second
This August, we are celebrating all the special women in South Africa. We celebrate a world that's diverse, equitable, and a world where women are empowered in all aspects.
With a sense of freedom, women have been able to express themselves in countless ways. What are some of the things that you, or your girl friends like?
While you may know the answer to this question, we encourage you to explore the world this August by finding spots that you will love. 
With Petal Maps optimising its travel and navigation experience, made possible by its enhanced features, you can be guided to the ultimate destination of your choice.
From adventure to entertainment, beauty salons, creative hubs and fitness facilities, you can find something extraordinary.
Get creative at the InstaNation social playground in Rosebank
Women love taking selfies, pictures of their pets, family and their surroundings. If you're a content creator or digital enthusiast (or know of one) who enjoy creating pictures of the best moments, then InstaNation hub is for you.
InstaNation is an interactive hub for creativity and curiosity. It boasts as a social media playground, where creators can gather and utilize 33 artistic installations, while having fun with friends and family to capture amazing imagery.
With changing cabins and beauty stations throughout the store, you can change outfits and looks to suit each installation.

Test your fitness at the Total Ninja Park in Cape Town
If you love a good fitness challenge then you will love the Total Ninja Park, which is inspired by the global phenomenon TV series, Ninja Warrior and is the largest inflatable obstacle course in Africa.
Your stamina will be tested in every way possible, so get ready to crouch, climb, duck, balance, jump and swing across various obstacles. If you think you can conquer this challenge then get your sporting apparel on and head over to The Warehouse, Black River Park in Observatory.
What are you waiting for? Bring some fun challenges into your life and be guided by Petal Maps, which ensures that you will arrive at your destination. Petal Maps allows you to report the conditions of the road sharing useful road conditions with other travelers.
Country living at Irene Farm in Centurion
Irene Farm is the ultimate farm in the city, perfect for a family-friendly day out in Centurion. With picturesque landscapes, the farm features restaurants, a farm shop, walking trails and the opportunity for you and your family to go horse riding. If you're taking friends and family out, you will love the gorgeous gardens and picture worthy experiences you will encounter.
Worried about traffic? With Petal Maps you can get an instant overview of traffic conditions and choose from multiple routes and have the best route recommended to you, ensuring you arrive quickly and safely.
Enjoy the rest of Women's Month by picking one of these places to go to. Take your creativity up a notch and become a supermodel at InstaNation, release the fitness fanatic and inner child in you by visiting the Total Ninja Park, or stroll and indulge in good food at Irene Farm.
Petal Maps is available and is your trusted travel companion, guiding and leading you to your destination of choice.