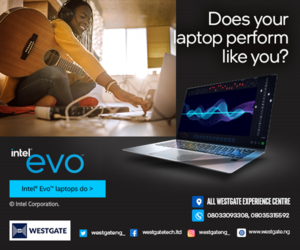 Founder of Empress Linguistics Services, Empress Chisimdi Nwobodo, whose family's dream was initially for her to become a doctor, went against all odds to build a solution for businesses to thrive without language limitations.
Successfully becoming a Polyglot, she now speaks 11 languages and so far, she has enabled companies and individuals to see the need to combine linguistics with several aspects of business, finance, trade and health, bringing about global collaborations and ultimate sustainability.
Elaborating her journey so far, Nwobodo explains the hurdles and successes:
Please tell us what ELS is about
ELS is an acronym for Empress Linguistics Services. It is aimed at making transactions across borders easy and faster, helping businesses succeed without linguistic barriers across the globe.
We went from that to helping business owners track their businesses with the use of languages.
What was your course of study in school and is it related or unrelated to this space?
It was just a passion turned niche. I was a science student while in school but I had this passion for languages and how they work. I went from speaking those languages to knowing about grammar and then proffering solutions with those languages.
Initially, my goal for learning several languages was actually because I wanted to work as a doctor across the world. But then, I still work with the health sector; linguistics in psychology, how linguistics helps the brain to work so fast, enabling the multilingual brain to work faster and more effectively.
How many languages can you speak?
Plus Nigerian languages, it's 11, but we currently work with 17 languages at ELS because we also have natives working with us from across the globe.
How did your family and friends react when you first started the language platform?
The dream was for me to become a doctor and when I started learning foreign languages, I was actually in school. Every day, before leaving for school, I would hide my laptop at several strategic points or take it with me so my family does not take it away. They wanted me to leave languages and learn other things.
It's been a general mindset for some time now that people with languages are poor and do not earn money. Even my friends didn't buy the idea, but I was the kind of person who would do anything I wanted to do no matter what.
I am very innovative, so even if I'm a shoemaker, I'd always bring something unique about shoemaking and help people get to join that particular niche.
Today, lots of people are asking how I have achieved so much this far. It's just passion, resilience being the best of who you are, doing the best of what you can do and being a solution. This has always helped ELS stand out
What was your drive from the beginning? First when you started as a language company, and then seeing the need to build solutions that would tackle Africa's language problems. What prompted the transition?
When I started, I simply wanted to stand out. It was just a language company and I didn't know there was going to be a redirection later.
I remember then when I was asked what made us stand out, I said it was the ability to proffer a lot of solutions because we don't just do translations, we do language tutorials, work on artists' songs both in and outside Nigeria and others.
So the drive has always been to help people get to conquer linguistic barriers. For example, people cannot do their businesses when they can't relate due to this language barrier. Brands can thrive more if they instil a lot of values but they don't know these things and they are just there.
At some point, I researched Linguistics in Business Systems, how languages can help businesses get to the next level and that particular article is submitted to Harvard Business Review at the moment. I wrote about the topic: Can Linguistics Be The Solution To The Fall Of The ENaira?
I wrote about a whole of stuff and from that research, we were able to build four things. First was the Linguistics in Business Systems and then the Linguistics in Finance System; this is a system whereby finances get to grow. Most times a company's finances get to grow and next thing, they drop. That's because the LIFS system is not there.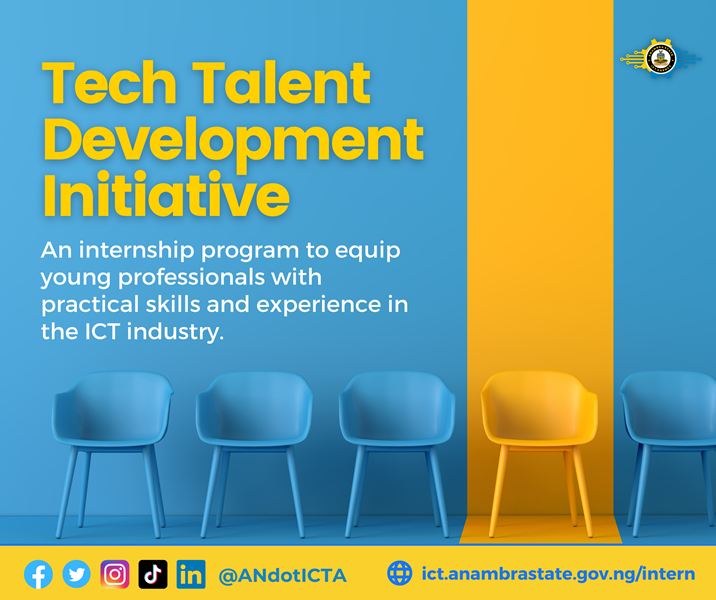 The third is Linguistics in International Trade which helps in strengthening the power of currency. Lastly, the Linguistics in Health is a feature of the health sector that is a merge of linguistics, Artificial Intelligence and Microsoft Azure.
After building these, we had to come back again to start proffering solutions to businesses. We moved from the point of just getting paid for solutions we proffer, to these businesses also making profit from our solutions.
How many man team are you and how have you been able to pull this team together?
Currently, we are about 50 across Africa and we all have one goal, which is to help business transactions become easier across borders.
It can be tough dealing with lots of people but I'm a very disciplined person and I do what I do very well. I inculcated this in the team and they know we always have to go through the processes which include writing, proofreading, translation, editing, and grammar specialist back to the translator before final submission.
What year did you start?
In 2018, I started figuring myself out and for a year, I made no profit despite my ideas. It was when people started to see my work that things started happening. Frodd of Big Brother posted my work, Macaroni, Aisha Yesufu and others.
The second year, it was better but it was in 2020 that we launched fully.
The investors we have are those that love what we are doing, some came from LinkedIn and Facebook. From the beginning, I just wanted to have massive clients before delving in for investors.
There's no greatness without challenges. What are the limitations you've encountered so far and how have you been able to overcome them?
The very first limitation I had was making it to the top because there are already people doing what I'm doing. So, for me to actually make it to the top, I had to do something extraordinary.
There's a system we brought out recently; Linguistics System in the Hospitality Industry and the growth has been massive, it makes ELS stand out.
When people ask how I've been able to conquer all these people, the answer is simple — It has just been me being able to think more and bring out that one thing that would single us out from others.
Secondly, I had challenges with finances as a starting brand and getting people to pay across the country. It was very hard to get clients, and people to trust you with their jobs. I went through a lot before getting stability.
Recently, ELS got accepted as a supplier at the United Nations Marketplace. I've never relented and I encourage my team to do the same. We are still growing and we want to become number one.
The third challenge was trust. People don't trust brands easily, especially foreign businesses but with time we have overcome this.
Lastly, people work with ELS from different countries and sometimes, it's not easy to curtail most of them but like I said, my disciplined nature has really helped me thus far, every single thing we do with anyone is signed so when issues crop up, we show them.
What do you stand to gain in the next 5 years? What are the impacts you foresee your company dishing out within this period?
In the next five years, I see ELS so far. Currently, ELS is attaining heights I didn't even know it was going to attain. The goal here is to help businesses do well; many businesses are dying, people are closing their startups among other problems and the only solution at the moment is Linguistics in Business System.
This particular system helps businesses reach a whole lot of people. I see ELS becoming the number one solution for people, businesses and even governments.