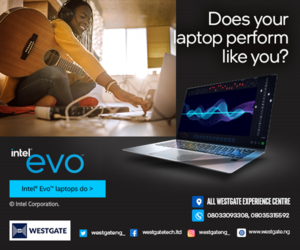 Read Time:
4 Minute, 26 Second
Nigerian FinTech startups raised a whopping $1.2B out of $4.6B total raised by African startups as of December 1, 2022
In 2022, Fintech ecosystem faced challenges of "japa" of human talents and the challenges of the cryptocurrency sector.
Nigeria was ranked as 3rd top crypto trading country in the world by Bloomberg, with 63.8 million active traders.
FintechNGR Membership grew by 25% to 343
The second graduation of the DigiStuds project
Fintech Association of Nigeria (FinTechNGR), saw over 25% growth in membership, with NowNow, Network International and many others joining the Association.
Mr. Ade Bajomo, the President of FinTechNGR, disclosed this in his goodwill message to stakeholders, this week in Lagos.
He said that, as an Association, they are faced with the dire need to galvanize the ecosystem; to respond positively and creatively to the sometimes-gloomy global economic outlook; support the growth of the businesses of the Stakeholders; and assist regulators and the government in creating an enabling environment for innovation, economic growth and employment.
Bajomo also highlighted the effect of "japa syndrome" on the industry, stressing that this is leading to shortage of human talents coupled with the challenges of the cryptocurrency sector.
Despite the challenges, he said the Nigerian FinTech ecosystem maintained its growth trajectory within the African continent In the year under review, Nigerian FinTech startups raised a whopping $1.2B out of $4.6B total raised by African startups as of December 1, 2022, according to TechNext report.
"Major beneficiaries include Flutterwave ($250m), Interswitch ($100m), Moove ($105m), TeamApt ($50m), and Vendease ($30m).
"Nigeria's FinTech ecosystem's stronger and improved brand appeal to global investors shows that Nigeria is an economy positioned for growth, financial inclusion and a narrowing poverty gap.
"Nigeria was ranked as 3rd top crypto trading country in the world by Bloomberg, with 63.8 million active traders".
This implies Nigerians trading in Crypto is higher than the number of financially inclusive people, which Bajomo said poses a major challenge "for us in the fintech ecosystem and demystifies the issue of illiteracy as a challenge".
"What is obvious is that people want a return on investments, convenience and a regulated DEFI environment".
He said FintechNGR must continue to develop robust venture capital and private equity channels to support innovators that have significant growth potential.

"Simplifying and optimizing the process of raising capital would allow more investors to benefit from the growth of these companies and create wealth for the economy.
Without a doubt, FintechNGR played a key role as an enabler of these feats; the Association provided direction and support in various ways such as:
Holding its first Annual Outlook webinar
Holding its first Annual Award event "Fintech Platinum Award"
The second graduation of the DigiStuds project, a Digital Academy Project aimed at equipping 500,000 students of public tertiary institutions in Nigeria with relevant digital skills.
The sustainability of the Reguvators' Forum, a platform of interaction between regulators and innovators in Nigeria created to enable the stakeholders to collaborate and co-create solutions for balancing innovation and regulation.
Deepening collaboration and technical skills through various training and knowledge events such as the Nigeria FinTech Week (NFW), Singapore FinTech Festival (SFF), Intercontinental Webinars and various ad-hoc interventions on regulations.
FintechNGR Stakeholders engaging with CBN on solutions to improve eNaira adoption.
MOU with CIBN and FSI on Fintech certification in Nigeria.
The NFW2022 was a major success and the NFW2023 will be even better.
"Therefore, it is no surprise that FintechNGR Membership grew by 25%, to 343 as we attracted new strategic members such as NowNow and Network International and many others, who are keen to take part in the critical role we play and the impact we have on the ecosystem as an Association.
"We also experienced the renewal of existing Stakeholders and several upgrades of membership plans to a higher category. For this, I want to say thank you for aiding the improved visibility of the Association. Because of you all, we fostered more strategic alliances and deeper engagements such as more meaningful roundtable discussions with Regulators and wider industry participants.
"I would also like to thank our Board of Trustees, Governing Council, GovCo and the very able management team for providing exemplary leadership and direction in 2022.
"More importantly, was that 2022 was an election year leading to a new crop of GovCo members to steer the Association for the next two years. I do not doubt the quality of people in the newly constituted GovCo and its ability to scale the Association to a new level".
2023:
The FinTechNGR President expressed optimisms about the new year. He said:
"As we look forward to consolidating our gains and sustaining the momentum as an ecosystem in 2023, I would like to you everyone to leverage the platforms created by the Association in scaling the Nigerian FinTech ecosystem and further increasing our visibility on the global scale, having earned a worthy seat on the table when it comes to advancements in FinTech related matters in our country and beyond. This year, we will continue to drive the relentless growth of innovative solutions and start-ups within our ecosystem and membership network.
"I know we can count on each other to drive our industry to much greater heights in 2023. Let's make this happen".