By: Tofunmi Akinseye
In today's digital age, content has become the lifeblood of the online world. From captivating articles and informative blog posts to engaging videos and entertaining podcasts, content creators play a pivotal role in shaping our digital experiences.
In the fast-paced digital age we live in, content creation has become a driving force behind online engagement, brand building, and storytelling.
From captivating articles and videos to entertaining podcasts and social media campaigns, content creators are at the forefront of delivering valuable and engaging experiences to audiences around the world.
However, the journey of a content creator is not always easy, as they face numerous challenges along the way, including the need for funding and financial support.
In this blog post, we will explore the importance of funding for content creators and why it plays a crucial role in enabling their creative pursuits.
We will delve into the various reasons why content creators should be funded, ranging from the necessity of adequate resources and equipment to the importance of nurturing talent and fostering innovation.
By understanding the significance of financial support for content creators, we can appreciate their contributions and the impact they have on shaping our digital landscape.
Content creators should be funded for several reasons:
1. Quality Production: Funding enables content creators to produce high-quality content that meets professional standards. It covers production costs, such as equipment, sets, locations, and hiring skilled professionals, ensuring that the content is visually appealing, well-written, and engaging.
2. Creative Freedom: Financial support allows content creators to have creative freedom. With funding, they can explore unique and innovative ideas without being restricted by budget constraints. This freedom encourages creativity and allows for the development of groundbreaking and original content.
3. Talent Development: Funding helps nurture and develop emerging talent in the content creation industry. It provides resources for training, mentorship programs, workshops, and educational opportunities. Investing in talent development ensures a continuous pipeline of skilled content creators and promotes diversity and inclusion within the industry.
4. Market Competitiveness: In a saturated content market, funding gives content creators a competitive edge. It allows them to invest in marketing and promotion efforts to reach their target audience effectively. With proper funding, content creators can compete with larger productions and increase their visibility and audience reach.
5. Economic Impact: Content creation contributes to economic growth and job creation. Funding content creators stimulates the creative economy, generating employment opportunities for writers, directors, actors, and other industry professionals. It also attracts investments and boosts local industries related to content production, such as equipment suppliers and post-production facilities.
6. Cultural and Social Value: Content creators play a vital role in shaping cultural narratives and reflecting diverse perspectives. Funding content creators supports the creation of content that represents various cultures, communities, and voices, fostering inclusivity and social cohesion. It allows for the exploration of important societal issues and the sharing of stories that can inspire, educate, and entertain audiences.
7. Revenue Generation: Well-funded content creators have the potential to generate revenue through various channels, such as distribution deals, advertising, subscription models, merchandising, and licensing. Funding enables content creators to monetize their work and build sustainable business models, ensuring the longevity of their creative endeavors.
By providing financial support to content creators, we foster a vibrant and dynamic content ecosystem. It empowers creators to produce high-quality, diverse, and impactful content that resonates with audiences, drives economic growth, and contributes to the cultural fabric of society.
About the Writer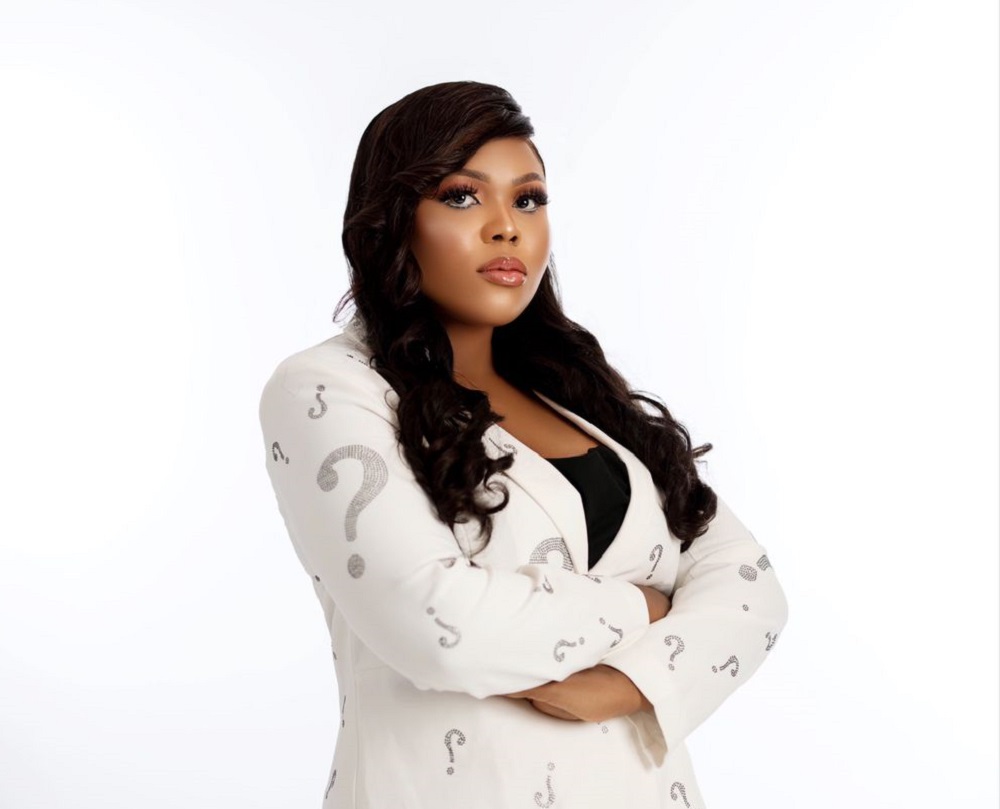 Tofunmi Akinseye, the CEO and Publisher of Savvy Media Africa, is a force to be reckoned with in the world of media and communications. With a background in copywriting and digital marketing at MTN Nigeria, she brings a wealth of experience to her role. Despite establishing her PR company just a year ago, Tofunmi has already made a significant impact by working with renowned brands such as Filmhouse Cinemas, where she led a highly successful campaign for the West African Premiere of Black Panther.
Beyond her professional accomplishments, Tofunmi is passionate about creating opportunities for young people to excel in life. She has dedicated herself to this cause through the Savvy Media Edtech Initiative, an initiative that has empowered over 500 youths by equipping them with the skills needed to thrive in the digital age. Tofunmi's commitment to fostering growth and development has led her to form partnerships with influential organizations like Google, Facebook, and StartWebAfrica.
Under Tofunmi's leadership, Savvy Media Africa's magazine has become a platform graced by notable personalities, including Kunle Afolayan, Niniola, Seyi Shay, Yemi Alade, Patoranking, Annie Idibia, Mike Edwards, Maria Chike Benjamin, Broda Shaggi, Ms Dsf, Kiddwaya, and many more. Through these engaging features, Tofunmi aims to showcase the immense potential and talent that exists within individuals. With an unwavering belief in the power of investing in human potential, Tofunmi Akinseye continues to make a significant impact in empowering young individuals and driving change in the media industry. Her remarkable journey serves as an inspiration to aspiring entrepreneurs and a testament to the transformative power of passion and dedication.