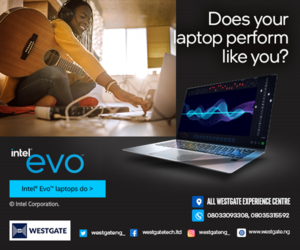 Read Time:
1 Minute, 54 Second
Helping African businesses thrive locally to gain global competitiveness and expand into new markets profitably, Jetstream Africa has raised $13 million in debt and equity financing.
The Jetstream Africa affirms to have processed over $42 million, with $7 million disbursed. Its services include logistics, financing, and visibility for tracking at every step of the process.
The e-logistics Ghanaian startup operates across 12 African countries including Nigeria and Egypt, with businesses being able to book and monitor door-to-door logistics, financing, insurance and other trade support services digitally.
Investors in the round were French development institution Proparco through the Digital Africa Bridge Fund, ASC VC, Octerra, Cauris, Senegal's Wuri Ventures, Seed9, The MBA Fund, W Fund and family offices. Existing investors were Alitheia IDF and Golden Palm.
Cauris provided the debt funding, while Octerra, Wuri Ventures, Seed9, The MBA Fund, French development institution Proparco, ASC VC, Alitheia IDF, and Golden Palm made the equity investment.
The funds will be used for Jetstream Africa's expansion into new countries and the continued development of its technology platform, which vertically aggregates the fragmented financing and logistics vendors that support trade across the continent's 54 countries.

Miishe Addy, Co-founder and CEO of Jetstream Africa said: "With this funding round, we are excited to use our technology to reflect our customers' data back to them in the form of business insights, so they can trade more profitably."
"The population of Africa is bigger than its production capacity. That's created a $50+ billion trade gap. At Jetstream we aim to help regional companies grow their supply chains faster, and close that gap themselves."
Tokunboh Ishmael, Co-founder and Principal Partner at Alitheia IDF, said the round supports Jetstream's expansion to new markets which capitalizes on trade policies like AfCFTA, enabling richer inter-continental trade which is needed to support inclusive economic development and unleash the continent's full potential.
Babacar Seck, Senior Investment Officer for Venture Capital at Proparco, said Jetstream had demonstrated its ability to build innovative solutions to boost Africa's trade competitiveness, helping solve one of the continent's major challenges. 
"As a long-term investor in Africa's development, we support Jetstream's mission and look forward to supporting its growth across the continent," he said.