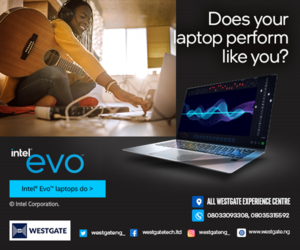 Read Time:
1 Minute, 17 Second
Nigeria-based Healthtracka has raised $1.5 million in seed funding to enhance the inclusive healthcare system across and beyond Nigeria.
Healthtracka will utilize the funding to scale its B2B2C offering where partner companies in Nigeria can deliver at-home testing to their employees and accelerate its growth beyond current reach.
Investors who participated in this round include Africa-focused early-stage VC Ingressive Capital and U.S.-based venture fund Hustle Fund. Angel investors included Alumni Angels Alliance and Flying Doctors.
Ifeoluwa Dare-Johnson and Victor Amusan launched Healthtracka in May 2021 to bridge the medical gap and lack of infrastructure that exists in Africa.

The digital health platform offers at-home health services with easy-to-read diagnostic test results for patients, received within 3 days. The health startup, leveraging technology, makes the entire medical process stress-free, with screening tests done in the comfort of users' homes.
Healthtracka asserts to have excellent laboratory partners who are the best in pathology laboratories m, with labs that have the highest level of accreditations such as ISO and MLSCN certifications.
The company has plans to launch its subscription plans for retail customers, offer APIs for telehealth service providers, hospitals, and pharmacies to provide at-home blood testing for their patients and expand operations beyond Nigerian to Kenya and Ghana before the end of the year.
Healthtracka's network of phlebotomists has increased 20x since its launch to over 100 and the startup has delivered almost 7,000 tests at home, with revenue growing 30% month-on-month.