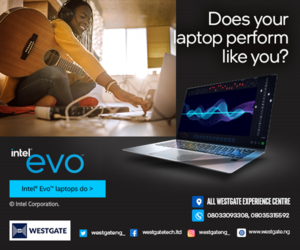 Read Time:
5 Minute, 14 Second
In the last 6 years, the number of unicorns in the African startup scene grew from 0 to 8 in almost a flash.
No one saw this coming.
Or did they?
According to CB Insights, there are — as of August 2022 — 1,182 unicorns in the world, with a total cumulative valuation of approximately $3,844 billion.
But first, what's a unicorn?
A unicorn is a privately owned startup company with a valuation of more than $1 billion.
Up until the year 2021, African companies watched from the sidelines as their global counterparts hit the $1 billion mark in funding until finally, the first four unicorns broke the threshold in the first 9 months of 2021.
And ever since then, there's been a boom in the African startup funding space, and it doesn't seem to be slowing down anytime soon, as more and more venture capitalists are drawn toward the African investment space.
Today, Africa is home to 7-8 unicorns (as Jumia keeps going to and fro on the $1billion threshold), and a number of other startups have sprung up over the last 2 years.
Who can be a unicorn?
In all honesty, only a startup can be a unicorn. "Unicorn" is a term given only to "startups" who have a valuation of over a billion dollars in funding.
According to forbes.com; Startups are young companies founded to develop a unique product or service, bring it to market and make it irresistible and irreplaceable for customers; examples of start ups in nigeria are Roqqu, Autochek, Bamboo, Palmpay, etc.
The startups that break the $10 billion valuation threshold are referred to as decacorns (a super unicorn). Dropbox, SpaceX, and WeWork are some examples.
Currently, we have seven unicorns in Africa, and we will be looking at the common peculiarities between these unicorns and also startups with similar patterns.
The first common factor on our list is:
Innovative disruption
Mostly, all the unicorns have brought about a change to the industry or sector in which they operate, bringing a new perspective to the game and influencing their entire industry or niche operates down to the everyday lives of the users.
Industry is a second common factor.
The major industry dominating the African unicorn scene and even the world at large is the tech industry.
In Africa, 5 of the 7 unicorns are fintech companies, namely Interswitch, Chippercash, Opay, Wave and Flutterwave; it is really hard to ignore the pattern here.
Geolocation is a third common factor
Interestingly, 5 out of 7 African unicorns have a Nigerian co-founder or are Nigerian-based themselves.
This, of course, gives room for reasonable levels of exposure, which gives room for more innovation in that area.
They are enablers of other businesses
Another common trait among unicorns is they create systems that empower other businesses in the sectors in which they operate.

A perfect example is flutterwave with their systems of international payment and inter switch with its integration of electronic payment across Africa and a whole lot more.
They are quick to pivot
It's no wonder they grow to such amounts in funding, it's not uncommon to see a unicorn which started out in one industry; break out into other industries.
A few examples of unicorns that have done this include; andela, jumia and others.
Whom to look out for?
We hope the above helps you on your journey to find Africa's next unicorn.
There are a number of case studies to look out for with the above factors, which will be addressed in no particular order;
Autochek
This startup has made it easier to buy and sell cars in Nigeria. TLcom Capital and 4DX Ventures led a $3.4 million investment in this automotive technology startup.
This startup aims to create a secure environment for purchasing and selling cars.
Tom X holdings
According to The Leadership paper, Tom X Holdings' mission to bring about an economic revolution in Africa has begun.
Their latest step towards disruptive innovation is evident in their move to digitize their already functioning credit platform, Tom X Credits, which in the past has largely benefited a number of Nigeria's unbanked populace into Rapaid.
Ayomikun Akintayo — Tom X Holdings Chief Growth Officer — told us how this new platform simplifies and brings a new perspective to the Nigerian financial scene with stress-free loans, savings, and investment options despite the many regulatory requirements.
All the while still building a whole new world for African SMEs by making day-to-day business operations as smooth as they can be with TRVY.
There are a lot of promises with Tom X holdings as they cut across multiple sectors like fintech and insurance in Africa with Corva.
Chaka
Chaka is a digital investment platform that was launched in 2019 and enables you to build and manage your portfolio. Nigerians are able to invest in international stock exchanges like the NASDAQ and NYSE.
Chaka was founded with the primary goal of removing trade obstacles between Africa and the rest of the world and creating global investment opportunities.
CowryWise
CowryWise is a top startup in Nigeria that makes premium investment and financial services available to the general public. It automates the process of saving and investing money.
The method of investing and saving money is automated. Users can sign up for an investment plan that will automatically transfer a certain amount from their savings account to their CowryWise account each month. Additionally, this sum earns approximately twice as much interest as any bank would charge.
Eden
This unique startup in Nigeria offers a home concierge service that is supported by cutting-edge technology. Eden has made it simple to take care of your home and complete daily tasks. It completes your household chores by giving someone the day-to-day responsibilities. This allows you to carry on with your life as usual. It is well-known for its expertise and assists its customers in saving time and energy.
In case you are still wondering which one of these startups will be the first to hit the $1 billion dollar mark in valuation, feel free to take a closer look at each of these startups to arrive at your conclusion.