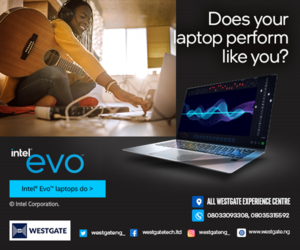 Read Time:
1 Minute, 37 Second
Enabling businesses make risk-free credit decisions, Lagos-based Indicina, has closed a $3 million seed round.
Indicina has strengthened operations in Nigeria and Kenya. With the new funding the company will begin expansion into other African markets, reinforce its key product offerings, build more products for consumer credit recommendation, and bolster its infrastructure.
Founded by Yvonne Johnson, Jacob Ayokunle, Carlos del Carpio and Yemi Ajao, Indicina is keen on getting to the next level of its machine learning leverage, as well as deepening its product development, hiring more data scientists and machine learning engineers.
The round was led by Berlin-headquartered and pan-European venture capital firm Target Global, which has also invested in other Nigerian startups like Kuda, Kippa and Edukoya. The firm's partner Ricardo Schäefer will join Indicina's board. Other investors who participated in the round were Greycroft and RV Ventures.

Target Global and Greycroft were attracted by Indicina's unique approach to solving Africa's credit problem. According to both firms' partners, Schäefer and Will Szcxzerbiak, they backed Indicina because it uses data to solve the loan eligibility problem previously decided by incomplete creditworthiness assessments.
The fintech partners with credit bureaus and open finance platforms. The platform has over 120 customers, including banks, non-bank lenders and fintechs. Some include Polaris Bank, LipaLater, VFD, Zilla and CreditDirect. Indicina affirms to have helped these clientele process over ₦3 billion (~$5 million) loans from 10,000 bank statements and disbursed over ₦700 million (~$1.17 million).
The company's revenues come from API calls made by its customers when analyzing financial documents. Indicina will launch a B2C offering in the coming weeks to diversify offerings and revenue streams. While it has already analyzed bank statements in real-time for lenders to make informed decisions, it is betting that consumers would also need this information. The simplest way to describe it is a credit and financial management platform like Credit Karma.