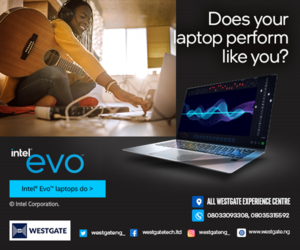 Read Time:
3 Minute, 18 Second
Interswitch and its business partner ACI Worldwide hosted a breakfast session for the key players and stakeholders in the financial services sector, Wednesday at Oriental Hotel, Lagos.
The session tagged ACI Customers Day provided an avenue to drive pertinent conversations focused on the modernization of payment infrastructure in Africa.
Speaking with stakeholders at the session, Jonas Adams, Managing Director, Interswitch Systegra said all of the banks operating in the Nigerian market have built their business around the ACI technology.
He said the partnership with ACI started in 2001 and has been very successful, largely because of "our customers here with us."
He said the partnership has been there for 20 years, the most pertinent question is what is in for the next 20 years and what the future of payment would look like.
"We intend to have four regional presences around Africa within five years using six business missions. The question fundamental question we'll ask ourselves first, is what will the payment systems and infrastructure look like? What will drive business for the next 20 years? And that's where ACI comes in.
So currently today, as we sit here to talk, ACI has introduced us to six new world-class facilities that we want to roll out for our customers in this market."
Interswitch leads the integrated payments and digital commerce in Africa leveraging the technology provided by ACI and making it available to almost all the banks in Nigeria as far back as 2001.
Jonas said during the early days in 2001, a few banks such as UBA, and FirstBank signed up with them even when Interswitch had no clue of how the technology switch technology works.
"The switch as we know it today went live in October and we were connected firsthand. I will not believe it for three months. Everybody working at Interswitch was watching the switch, waiting for the transaction for three months.
"We were asking how do we get the bank customers to go to an ATM to use the switch? But guess what? Today in the Nigerian payment ecosystem, we have 7.33 billion transactions being processed every day."
He said ACI's robust payments technology has been instrumental to the development of the Nigerian payments ecosystem and provided Interswitch with credibility to expand across Africa.​

"Today, we are the leading player with critical mass in Africa's rapidly developing financial ecosystem and is active across the payments value chain, providing a full suite of Omni-channel payment solutions."
In a recorded video played at the event, Mitchell Elegbe, Interswitch Group CEO showered encomiums on the various banks (customers) saying that for more than 20 years Interswitch has commanded over 90 percent market.
According to Mitchell, the feat wouldn't have been possible if not for the partnership with ACI and the wonderful software they have created.
He said Interswitch will continue keeping track of development and activities on the continent, especially in Nigeria regarding payments.
"We are aware of the rise of fintechs. One of the concerns anybody has is whether the products of 20 years old in this market will able to sell the future."
He said the partnership with ACI and investments in skills and infrastructure will ensure Interwitch remains ahead of the curve.
"Interswitch is an extension of ACI, they represent us here in Nigeria," Brett Stevens, Sales Director – Africa, ACI said at the session.
ACI is headquartered in Miami, Florida, developing a broad line of software focused on facilitating real-time electronic payments.
Brett said the partnership between both companies has been mutually beneficial in the last 20 years and is expected to continue in the future.
"We are not just a switch company, ACI has evolved over the years. If you look at our value stack and our solution set.
" We've got a broad range of solutions that will help banks accelerate their payments. Modernization of payments because your customers are quicker and both better around payments business."