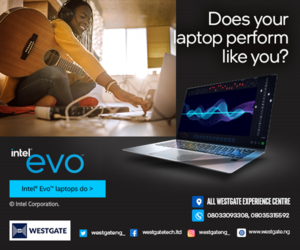 Read Time:
2 Minute, 44 Second
Early-stage venture capital firm, Microtraction, has announced the first close of its second fund, standing at $15 million.
Microtraction, focused on African tech entrepreneurs at the pre-seed stage, was founded by Yele Bademosi and Kwamena Afful in 2017.
The VC's backers include PAVE Investments, Michael Seibel, Andy Volk, as well as Chris Shultz, and has invested in 36 companies comprising 83 founders across two funds in Nigeria, Ghana, Kenya, and Rwanda.
These companies, which cut across the fintech, health-tech, SaaS, edtech, crypto, gaming, and mobility sectors, have raised over $100 million in follow-on funding, with current combined valuation of more than $760 million and have created 900+ jobs.
Companies such as 54gene, Cowrywise, Helicarrier, Lemonade Finance, Bitsika, and Raise are among the VC's portfolio companies backed from pre-seed stage.
Kwamena Afful, Founding Partner at Microtraction, said: "This year marks the 5th anniversary of Microtraction and over the past few years, we've been fortunate enough to witness and contribute to the growth of the African tech ecosystem. We are grateful to have partnered with some of the most innovative, mission-driven founders solving some of the continent's most pressing challenges."
Microtraction has a goal to be the most accessible and preferred source of pre-seed funding for African tech entrepreneurs.

Its strategy include having an open application format that allows anyone to apply for funding, clear investment criteria that helps identify the best early-stage growth-driven technology businesses, a seamless investment process, a hands-on working relationship that supports and guides the founders on their journey, and access to a broader network that provides specific service needs to the startups.
Yele Bademosi, Founding Partner at Microtraction, said: "As a group, we are never shy of experimenting and creating a blueprint others can build upon. We believe that the African start-up ecosystem is still in its infancy and it's going to take a community of connected, aligned, and incentivized members to contribute, grow and accelerate its development. As a fund & community, we look forward to continuing to innovate on Africa's innovation infrastructure alongside our members."
The new fund, called Microtraction Community Limited, will write first checks of $100,000 for 7% into early-stage African companies across different sectors and regions in Africa with an option for a quick top-up of up to $350,000.
Through this second fund, Microtraction intends to make a minimum of ~60 first check investments into African startups, and up to ~20% of those investments will get the quick top-up in their next round. So far, 20 investments have been made through this community fund.
Microtraction is also delving into the Web3 space to create an engaging experience within the community. The VC wants to do this by setting up a community vehicle (akin to a DAO) as the first African fund with community tokens for its members, where social tokens will be used to incentivise and gamify the experience of members who will provide value-add and support to the fund and founders. 
For now, the DAO will operate on an invite-only basis and will be launching with various perks such as exclusive access to events, investment opportunities, industry deep dives, and more.