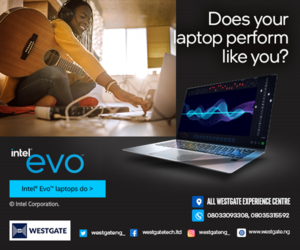 Read Time:
5 Minute, 20 Second
Mobile trading allows you to manage your accounts from portable devices such as smartphones, cell phones and tablets.
MT4 offers a wide range of mobile trading analytical options and line graphing in addition to full trading account management.
It always offers a convenient way to access your accounts when you don't have access to a desktop computer with a mobile terminal during your daily activities. Any MetaTrader 4 platform with its features differs from the desktop version, it is truly irreplaceable. Wherever you are, it offers you the opportunity to follow the latest market developments, analyze them and trade at any time.
MetaTrader 4 is a daily assistant of the mobile platform and an indispensable work tool. With MetaTrader 4, you can work mobile on the financial markets, stay in trade, receive trading information and analysis around the clock.
MetaTrader 4 for iPhone and Android
MetaTrader 4 forex trading technologies are now also available on devices with the popular Android OS operating system. A complete set of trading orders, a history of trading operations, interactive charts and the widest selection of supported mobile devices – that's what MetaTrader 4 for Android is all about.
Wherever you are and whatever you do, Forex will always be with you. Built-in graphs will help determine the current dynamics of financial instrument quotations, in the history of transactions you will find all your previous transactions, and with the help of a powerful trading system, you can make new ones. And all this is mobile!
MetaTrader 4 is a popular trading and analytical platform for working on the Forex market, which allows trading in currency, shares, precious metals and CFDs on stock indices. In this section, the MetaTrader 4 trading terminal and its mobile applications for iPhone, iPad, and Android devices are presented to clients for download.
The MetaTrader 4 platform has all the necessary functionality for trading. At the disposal of the trader is a desktop with an impressive set of graphic tools and indicators, a news feed, quotes and graph windows that are updated online.
This software allows you to trade forex with any number of new open windows – each of them can have a new chart, with its own indicators and settings for each of them.
In the trading terminal, you can work with such charts as linear, candles and bars, use a price glass for market overview, set stop loss and take profit levels.
Installation and Initial Launch MetaTrader 4 Application
For mobile devices with the Android TM system, it is an add-on to the system. You can use the mobile app no ​​matter where you are. All you need is a mobile phone and an internet connection to monitor quotes and make deals on all available tools.

Important: If you connect to the Internet through the MetaTrader 4 mobile application, your mobile operator may charge you data charges. Through the MetaTrader 4 mobile application, you can: Execute transactions in real time Monitor current market prices Monitor and manage open positions and pending orders View charts.
Downloading the app To download the app, the Play Store must be running on your phone. To connect to the Store, you must enable data transmission or connect to a Wi-Fi network.
Functionality of MetaTrader 4 for Phones:
Monitoring of current quotations in real time;
Use of all types of orders available in MetaTrader 4, including pending and stop orders;
Execute transactions directly from the trading instrument chart;
Access to the servers of all Forex brokers that have the appropriate Meta Quotes license can be obtained from one program;
Both market and instant order execution types are supported;
Access to the history of transactions;
Dynamically updated quote charts with the ability to zoom and scroll in real time;
Ability to use the thirty most popular technical analysis indicators needed by traders;
Market analysis on the chart can be done using seven time intervals (time intervals): one minute, five minutes, fifteen minutes, half an hour, one hour, four hours, one day;
Flexible settings for displaying graphs of technical indicators (line thickness, line types, line color);
Three modes of graphical interpretation of market data are available: lines, bars or Japanese candles;
Convenient program interface;
Ability to work with quotes and charts in offline mode;
Support for push notifications from and desktop services of the platform, including the ability to repeatedly view an already received notification. Received notifications are classified into five categories ("community", "chat", "terminal", "broker", "other");
The ability to chat with users registered on the site.
MT4 Phone Features Explained
Quotations allow you to get a quick overview of the current market situation. You no longer need to search for current courses through a browser. This option is of course useful for those FX traders who would like to know the quotes regularly but do not have access to a computer.
MT4 for Android and iOS undoubtedly has some of the most advanced charts of any mobile Forex and CFD trading app.
Not only can you watch trend and quote changes, you can add indicators, change time frames and freely change the rest of the features of the MT4 platform for smartphones.
Adding indicators to MT4 Android and iOS charts is easier than ever. Just tap on the icon on the chart and you will get a full list of available indicators, which are divided into categories, just like on the standard MT4 platform.
With the MT4 mobile platform, you no longer need to install additional apps to access market news. Now all the most important news can be found in the News tab. Contacting the broker has also become even easier thanks to the mailbox built into the platform.
The great thing about the MT4 app for Android and iOS is that it allows you to use all types of orders. Usually, traders expect only available market orders on mobile platforms, while MT4 also provides stop and limit orders.
Conclusion
The MT4 platform is the most popular charting and analysis software used by traders of all skill levels around the world. It is equipped with all the most popular charting tools and offers instant order execution and real-time results.
The MT4 platform complies with industry standards. It combines an intuitive user interface with a customizable, feature-rich environment. The MT4 trading platform provides the trader with everything he needs to chart assets, place orders and manage positions.