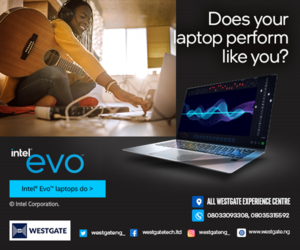 Read Time:
1 Minute, 21 Second
The Nigerian Exchange Limited is close to the advanced stage of unveiling a trading platform that will be solely driven by blockchain technology in 2023. 
The country's largest stock exchange said the thrust behind the proposed launch was to facilitate capital markets, settle trades and attract young investors. 
TechEconomy understands that the firm's first electronic share offering, issued last year by MTN Nigeria was 1.2 times oversubscribed, with 85% of the investors under 40 years old.
However, the exchange will seek a strategic collaboration with a technology company upon approval from industry regulators by 2023.
Temi Popoola, CEO of Nigerian Exchange Ltd. – viewed blockchain technology as a facilitator of the financial market, enabling an "effective way of trading financial assets." 

He added the deployment could allow young investors to have "fast and easy access to the market," as they have accounted for the majority of crypto users in the country.
"Blockchain technology can facilitate parts of the capital market, whether around the creation of products or facilitation of the Exchange to trade."
Crypcryptorency trading in Nigeria is yet to get government support and on several occasions warned Nigerians against trading. Hence, the CBN ordered all commercial banks not to facilitate any crypto transaction. 
The exchange will be directly implicated with cryptocurrency. If so, it has to operate in compliance with Nigeria's SEC and the regulatory framework imposed by the country's central bank.
The organization cited cryptocurrency as a risk to the financial system. Nigeria's SEC said at the time it was well-equipped to provide the required regulations and would live up to protect investors.