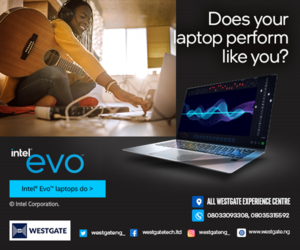 Read Time:
1 Minute, 27 Second
B2B e-commerce marketplace, Omnibiz, has raised $15 million pre-Series A investment led by Timon Capital. 
The raise included a $5 million equity and $10 million debt investment deal from Ventures Platform, Lofty Inc, Chapel Hill Denham, Chandaria Capital, and Musha Ventures.
On a mission to maximise retailers' rate of interest, Omnibiz affirms to be working with over 90,000 retailers, has 1,500+ field agents across Nigeria, in over 135 local government areas covering Nigeria and Ghana.
The platform's MyStore app, a bookkeeping tool for management of customers and inventory, enables retailers to purchase and restock goods seamlessly from over 200 product brands.
MyStore app also allows retailers to access credit, buy-now-pay-later options, and other financial services, bringing about a quicker and easier process when opening stores.

Omnibiz seeks to kick start its regional expansion this month and targets expanding to more Nigerian cities including Ilorin, Asaba, and Akure where it sees huge potential. Its goal is to become the go-to B2B operating system for informal retailers in new and current cities where it operates, enabling last-mile delivery, procurement, working capital, inventory management, and operational tools for tracking sales, cost, prices, and profit.
The startup operates an asset-light retail distribution model, through which retailers make orders on the Omnibiz platform and goods are requested from partner distributors who store goods on behalf of manufacturers.
With Omnibiz, these distributors can focus solely on warehousing and pass on the responsibility of transporting goods to third-party logistics providers, who distribute orders to the retailers within 24 hours.
Added to its expansion, the fund raised will bolster the startup's strive to win over loyal retail customers and drive their retention.