Report by Joel Nwankwo
The Central Bank of Nigeria (CBN) issued a letter to banks and other financial institutions on February 5, 2021, informing them that it is illegal to facilitate payments for cryptocurrency exchanges and engage in cryptocurrency trading.
In addition, the CBN ordered all banks and other financial institutions to track down and terminate the accounts of anyone operating a cryptocurrency exchange or engaging in cryptocurrency trading.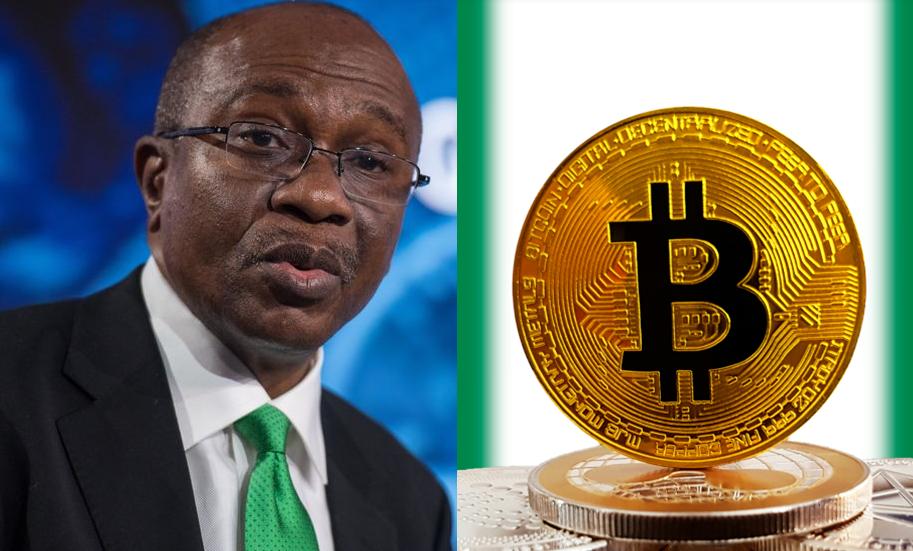 The letter attracted a lot of public concern at the time, with many people worried about the possible adverse impact it could have on Nigeria's expanding cryptocurrency market and innovation in the fintech sector.
Two years later, the Government announced the approval of a national blockchain policy. The new policy's goal, according to Prof. Isa Pantami, Minister of Communications and Digital Economy, is to institutionalize blockchain technology in Nigeria's economy and security sectors.
The Minister stated that, in accordance with the Security Council's mandate, the National Information Technology Development Agency and regulatory bodies are working together to build regulatory instruments across all sectors.
Nigeria had the second-largest Bitcoin market in the world with over $500 million worth of Bitcoin transacted between 2016 and 2020 before the country outlawed blockchain technology. While many market experts lamented the policy's predicted disastrous effects, they provided justifications for the prohibition.
Since cryptocurrencies are not considered legal tender in Nigeria, the apex bank argued that using them was against the law. The issue of cryptocurrency's anonymity was also mentioned. Another defense was the instability of cryptocurrencies, which it claimed jeopardized the stability of the financial system.
What, then, has changed during the past two years?
Nervy Relationship
Blockchain regulation in Africa remains ineffective. The reality is that Blockchain presents significant challenges to African governments in the areas of regulations, transparency, and economic policy. There are worries that cryptocurrencies could replace current banking and financial systems and pose a significant threat to central banks.
Like our typical fintech startups, blockchain is not just a new take on an old concept. A generation will be defined by this technology, which will alter not only banking but also contracts, online trust, and the idea of ownership. Regulations are vital for this shift to be successful. Even the most vocal Bitcoin supporters support market regulation because they are aware that cryptocurrencies can only gain acceptance through regulation.
Last year, when the Central African Republic (CAR) moved to declare cryptocurrencies as legal tender, it received serious backlash from the Bank of Central African States (BEAC).
BEAC claims that the CAR's Bitcoin law demonstrates efforts to create a currency that will compete with or attempt to supplant the Franc CFA and the Central African Central Bank. The IMF objected to CAR's decision since it was made without consulting the regional economic union known as the Central African Economic and Monetary Community (CEMAC).
At present, the Kenyan government does not prohibit cryptocurrency usage, but, like most nations in Africa, it by no means encourages it. In its 2015 notice, the CBK emphasized that cryptocurrencies are not regulated, they are not legal tender, and users are not afforded consumer protection when it comes to cryptocurrencies.
Although several African countries have moved to regulate blockchain, regulations are yet ineffective. The likes of Mauritius, Botswana, and South Africa have taken the regulation initiative, but the effect is still yet to be assessed.
Why Nigeria Must get it Right
While the banking industry in Nigeria deserves praise for its achievements, it is probably time for blockchain to gain traction.
Significant obstacles to economic growth include the current Naira value uncertainty and the persistent double-digit inflation rates. The adoption of blockchain technology may offer Nigerians a legal route ahead.
Due to the blockchain's ability to easily conduct unrestricted international transactions and function as a hedge against currency devaluation, cryptocurrency ownership in Nigeria has surged over the previous two years. Millions of Nigerians are believed to be drawn to cryptocurrencies by the naira's decline versus the dollar and easy access to cross-border transactions.
According to a recent report by Triple A, a cryptocurrency analytical platform, as of the third quarter of 2022, over 22 million Nigerians, or 10.3% of the country's total population, owned cryptocurrency. According to the report, 6.3% of people were cryptocurrency owners in 2021, a 63% increase in ownership over the previous year.
In comparison to other regions of the world, retail transactions (less than $10,000) account for over 30% of Africa's crypto trade volume. This demonstrates the extensive use of digital assets, which are incomparable in the developed world, in routine transactions like remittances.
A region that continually suffers from capital controls and is heavily dependent on remittances, both for the daily needs of its citizens and for a sizable portion of its GDP, is particularly in need of the global reach of crypto assets.
The World Bank estimates that over US$48.7 billion, or 2.76% of the region's GDP, was transferred to bank accounts in Sub-Saharan Africa.
Nigeria is aiming for macroeconomic growth, thus the national blockchain board needs to get things right to foster an environment that is conducive to growth by effectively integrating blockchain.