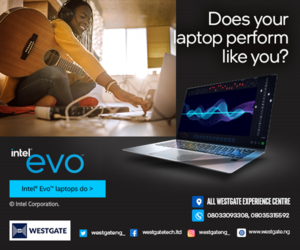 Read Time:
3 Minute, 8 Second
Republic of Gamers (ROG) has announce a new campaign for the back-to-school season called #DayOnewithROG.
Key Points in this report
Be ready on day one: Now is the perfect time for students and parents to shop for a laptop going into the 2022 school year.
Choose from nine ROG laptops powered by Intel: Students can use #DayOnewithROG's recommendation engine to find the ideal laptop for their needs.
Winners will get more: Participants can get digital gaming giveaways by joining social media contests.
Users can easily discover the model that suits their needs for the new school term and winners of social media contests will get digital gaming giveaways.
For more information on the #DayOnewithROG campaign country list, please visit the official website here.
Be ready on day one
Computers have become more and more of a necessity in classrooms and lecture halls every year, requiring parents and students to shop for new laptops before the school year begins.
ROG designed the #DayOnewithROG promotion to line up with this back to school shopping season and help customers learn how to buy the right laptop to give them a fresh start on day one.
ROG is partnering with 24 influencers from Team ROG to spread the message. Just like students with different academic focuses, Team ROG represents a diverse community of people from different professional fields, bound together by their love for gaming.
"Being part of a worldwide known community such as TeamROG excites me and makes me want to push my limits as ASUS ROG does," said Nigerian singer Dr SID. "I've always been a tech lover and I enjoy making the most of technological opportunities. Thanks to ASUS ROG, we are sure that we are using the best option in terms of gaming and technology as gamers."

Choose from nine ROG laptops powered by Intel
Every student has different needs and preferences when it comes to their computer. Some require processing power for content creation and STEM courses, while others hope to game without any lag—either during their free time or as part of an on-campus esports team.
For students looking for a buying guide, ROG developed an algorithm that recommends one of our world-class laptops based on the student's needs.
Users can select up to three features from the tool, such as All Day Endurance, Content Creation, or Lightweight design and get a 2022 gaming laptop recommended to them—complete with videos, specs, and a link to purchase.
ROG's selection of reliable laptops is perfect for pupils in need of a new machine for school. Included in the promotion are nine ASUS gaming laptops powered by Intel processors: the ROG Strix SCAR 15, ROG Strix SCAR 17, ROG Strix SCAR 17 SE, ROG Zephyrus M16, ROG Flow Z13, ASUS TUF Dash F15 & ASUS TUF Gaming F15/F17.
Winners will get digital giveaways
Students can also enter the #DayOnewithROG giveaway by sharing a comment on their local ROG social media accounts, tagging three friends in the comments and using the #DayOneWithROG hashtag.
Winners will receive digital gaming giveaways that may vary by country. Users are eligible to enter until September 30, 2022, and winners for each country will be announced in the beginning of October on local ROG social media accounts.
ROG Facebook | ROG Twitter | ASUS Global Twitter