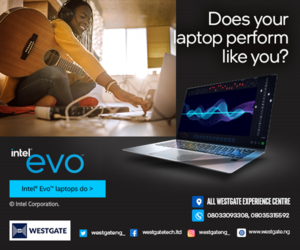 Read Time:
3 Minute, 57 Second
In the past year, the African startup industry has seen a lot of growth and promise. This is especially evident in terms of funding raised by startups and value generated from them.
Chinese and US Startup VCs dominate the world
China's tech industry is booming, but it lags behind Silicon Valley in terms of funding raised and number of startups.
In 2019 alone, China took over the US as the leading source country for venture capital (VC) funds raised by African startups—with $4 billion being invested in African companies compared with $3 billion invested by US firms during that period. 
And while India has been growing rapidly over recent years too, it still remains behind its Asian neighbours when it comes to attracting VC funding: Indian companies received just $1 billion worth of VC investments last year compared with China's total investment figure at $9 billion; however, India's overall market size makes up just 4% of global VC funding activity compared with 2% for China and 3% for India respectively according to CB Insights' annual report published earlier this month.
US, China and India take lion's share of funding raised
As it turns out, the US leads the pack with $83 billion raised. China comes second with $59 billion raised and India comes third with $44 billion raised. Africa comes fourth with an amount of $25 billion invested in African startups.
The US is still home to more than half of all venture capital investment globally (51%, followed by China at 23%), but over the past five years, it has lost ground as other nations have increased their investments in startups from outside its borders.
India is the third most active source of funding for startups
India's startup industry is growing fast. Indian startups raised over $2 billion in funding, making the country the third most active source of funding for startups. Other countries with high numbers include China and Singapore. The growth of these industries has been particularly rapid in recent years, with Q1 2019 seeing a 26% increase from Q4 2018 across all three regions: Asia Pacific (APAC), Europe and North America (E&N).
China's tech industry is booming. But it's still behind Silicon Valley
The country is home to the world's second-largest economy and has a growing number of startups and VCs, but its ecosystem is still largely underdeveloped compared with that of the West. The rapid growth in China's startup community suggests that this will change soon—and if you're looking for insight into how it might look then consider these five things:

Africa's Top 5 biggest startup fundraises of 2022
Flutterwave raised $250 million Series D funding

Wasoko raised $125 million Series A2 funding 

InstaDeep raised $100 million Series B fundng

MFS raised $200 million in equity and debt funding

Clickatell raised $91 million Series C funding
Africa sees surge in fintech funding, edtech is the next big thing
When you think about Africa, the first things that come to mind are often positive. Africans are moving up in their careers and the continent is growing as a market for many businesses. But there's another side to this story: fintech and edtech are two sectors that have been growing rapidly on the continent over the last few years.
Fintech has become a huge opportunity for African startups because it offers them an alternative way of funding their business ideas without having access to traditional sources such as banks or venture capitalists (VC). The result? Fintech-focused startups have attracted more than $6 billion in funding since 2016—a staggering increase compared to just $56 million during its early years (the year 2000).
Edtech also has potential in Africa though it takes time before these programs can reach fruition due to a lack of resources such as teachers trained in using technology while schools need better facilities like electricity supply so they can provide education through mobile devices instead.
Global startup industries show a lot of growth and promise
In the year 2022, the startup industry became one of the most important parts of our world today, as it helped people create new products and services that solve problems and improve the economy.
Startups are also a good way for governments and companies to create jobs for their citizens. If you're someone who wants to get into this field and make money from doing so, then I recommend trying out an online course on how to start your own business!
Conclusion
Africa is becoming a hub of innovation. Its startups are growing fast, attracting funding and talent. In the coming years, we can expect more financial services companies to emerge from Africa's emerging technology scene.