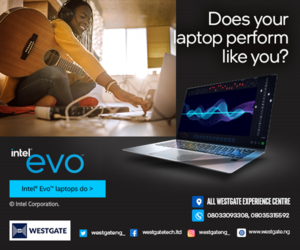 Nigerian tech startup ecosystem is host to renowned tech entrepreneurs. These visionaries have created world-class products and services. Many of these innovations and discoveries have changed the space forever.
Moreover, early-stage startup founders frequently model their approaches after these entrepreneurs' commitment towards technological innovation and excellence.
"It is amazing that you have succeeded in building the most investment appealing ecosystem in Africa, attracting over 1.5B USD representing 35% of total investment in Africa in 2021," said Kashifu Inuwa Abdullahi, the director general, National Information Technology Development Agency (NITDA), at the virtual NITDA Nigerian Innovation Ecosystem Engagement held recently.
"This is unprecedented, but for me, there is no passion playing small and settling for leading only in Africa if we can compete globally. We have the talent, passion and energy to be reckoned with globally. I believe we can, but how?
"It is simple, to win in the global market, we must first win in building trust within the ecosystem.
In this article, we've highlighted the top tech entrepreneurs who changed Nigerian tech ecosystem, Africa and the world! Learn from these industry leaders as you forge your path to rapid and sustained startup success:
1. First Startup Incubation Hub in Nigeria
Co-creation Hub (CcHUB) is the first startup incubation hub in Nigeria. It is a technology-oriented centre located in Yaba, a district of Lagos. It was founded in 2010 by Bosun Tijani and Femi Longe. It provides a platform where technology-oriented people share ideas to solve social problems in Nigeria.
The hub has grown to become a nest for technologists, social entrepreneurs, government, tech companies, impact investors and hackers in and around Lagos to co-create new solutions to the many social problems in Nigeria.
Cc-HUB has worked with global brands and can be credited for pushing local contents in Original Equipment Manufacturers (OEMs) such as applications used by Nokia, Samsung, amongst others.
It is also one of the few financially sustainable innovation hubs in Africa and is home to over 50 Nigerian startups.
2. First University Embedded Startup Hub
Roar Nigeria Hub is the first full-fledged, university embedded, technology focused incubator in West Africa.
It is a public private partnership with the University of Nigeria Nsukka (UNN) and was co-founded in 2016 by two alumni of the university, namely Charles Uche Emembolu and Okechi Igwebuike.
Roar Nigeria is a university innovation community that provides professional support to technology-enabled startups, researchers, entrepreneurs, and SME's just like the Silicon Valley model.
The incubator has fostered several notable startups and was the beneficiary of Facebook's deep technology innovation programme in Africa. They are also in collaboration with Sweden's foremost innovation center, the Ideon Science Park.
3. First Fintech Product – Remita
Historically, Nigeria's Fintech 1.0 era was dominated by – Interswitch, founded by Mr Mitchell Elegbe; Etranzact, founded by Mr Valentine Obi, and Systemspecs, founded by Mr John Tanimola Obaro.
These are not the only companies from that era, but these are (arguably) the most prominent.
However, Systemspecs was the first to introduce a Fintech product called Remita. It was first launched in 2005 and fully developed in Lagos Nigeria by SystemSpecs' team.
Remita is a CBN-licensed solution that addresses the payment needs of individuals and organizations.  It was the first time that a single solution would allow anyone to access their account balances across different banks on a single screen. It was a significant marker of SystemSpecs' entry into FinTech.
In its September 2016 Report, global research firm McKinsey observed that digital payment platforms such as Remita are key to the growth of modern economies and empower individuals, businesses, and governments to carry out financial transactions more cheaply and efficiently.
It projects that by 2025, these platforms will boost the Gross Domestic Product (GDP) of emerging economies by a whopping $3.7 trillion, and drive financial inclusion.
4. First Software Engineering Skills Development Startup
Andela is a popular 'name' in the Nigerian Startup Ecosystem. And we can tell you that it is first software engineering talent factory in Nigeria. No story about Nigerian tech would be complete without Andela; the mammoth startup that raised over $180 million within five years of launch.
Andela was founded in 2014 by four professionals who were working in the online education and recruitment business. The founders: Ian Carnevale; Iyinoluwa Aboyeji, a member of the Harambe Entrepreneur Alliance; Jeremy Johnson, formerly of 2U, and Christina Sass.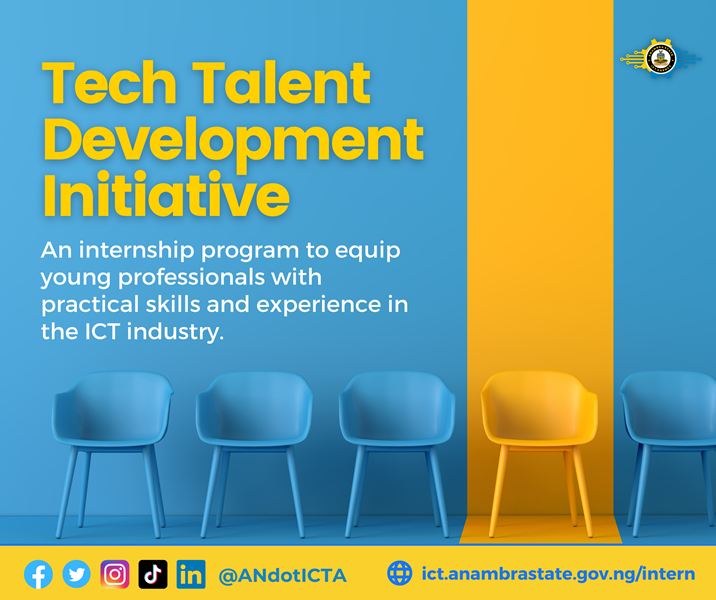 They started Andela as a training company to match developers in emerging markets and to help global companies overcome the severe shortage of skilled software developers and now have offices in Kenya, Rwanda, Uganda, and the United States.

Andela set software engineers up with long-term client engagements, connect them to a vibrant global community, and provide resources and mentorship to help them grow during every stage of their career.
5. First Venture Capital Firm in Nigeria
African Capital Alliance (ACA) was formed in 1997. From its inception to date, the VC has raised 1 billion US Dollars from investors to fund New Technology-Based Firms (NTBFs) in Nigeria and sub-Sahara Africa.
ACA is a market pioneer and leading African-focused investment firm with subsidiaries and branches currently in Mauritius, Ghana, and Nigeria.
Within 24 years, the VC's aggregate capital commitments from investors grew from $35,000,000 to over $1.2 billion.
The firm was built by individuals with experience in building public-private partnerships targeted at driving economic and regulatory development which would ultimately foster ecosystems where businesses and private investments will scale in Nigeria.
Okechukwu ("Okey") Enelamah is the founder and the Chairman of African Capital Alliance. ACA was initially led by Okey Enelamah and Dick Kramer.
Enelamah is a former Nigerian Minister of Industry, Trade, and Investment, Nigeria (2015-2019).
6. First All-Female Startup Hub in Nigeria
Working to Advance Science and Technology Education for African Women (WAAW Foundation) is another platform worth celebrating in the Nigerian Startup Ecosystem. The Foundation is believed to be the first Female-Only Startup Hub in Nigeria. WAAW Foundation was founded in 2007 by Dr. Unoma Okorafor while she was a PhD student, in response to a burning desire to see more women of African descent healthy, educated, and inspired to participate in home and community building.
As a lonely African female voice in Technology, Unoma set out to create sustainable, long-lasting ways to support and educate African women in technology innovation.
WAAW Foundation headquartered in Lagos Nigeria with offices in Abuja Nigeria, Kigali Rwanda and Allen Texas recognizes that Female Education and Science and Technology Innovation are the two most crucial components to poverty alleviation and rapid development in Africa.
The plight of the African woman against prejudices and huge societal disadvantages in often male dominated communities is still vastly unexposed, and requires a strong and compassionate voice.
7. First Government-Built Startup Hub
The story of the Nigerian Nigerian startup ecosystem can never be comprehensive with the mention of Information Technology Developers Entrepreneurship Accelerator (iDEA Nigeria) as the first government-built startup hub.
It was established in 2013 to leverage information technologies to bring disruptive change and to help Nigerian IT entrepreneurs develop successful businesses.
iDEA came into fruition under the leadership of Dr. Omobola Johnson, former Minister of Communications Technology, to enhance and grow the ideas and innovations of Nigerian youths into viable globally recognized businesses.
iDEA Nigeria was founded as a technology incubation for tech startups and entrepreneurs; an enabling partnership between the government and entrepreneurs to empower them in different aspects.
Since its establishment in 2013, iDEA Hub as it is fondly called incubated over 50 startups, raised about/over $800,000 in funds for these startups, and accommodated over 1,500 people for seminars, workshops, and training.
In one way or another, a lot of tech entrepreneurs and stakeholders in Nigeria have a justified sentimental link with iDEA Nigeria.
Unfortunately, iDEA Nigeria Hub could not be sustained by successive governments and today event the domain name is up for sale on GoDaddy.