Airtel TV, Wednesday, announced the top three winners of its first Super Skit-Makers contest with the star winner receiving N1 million, the second runner-up getting N500,000, and the third runner-up N250,000; including scholarships for all. 
The Airtel TV Super Skit-Makers competition, which debuted in March 2023, is an endeavor by the young platform to identify and reward the nation's top talent in the burgeoning online skits genre.
The star winner, Qudus Shokunbi, was presented with an extraordinary N1,000,000 cash prize and a scholarship to the prestigious Del-York Creative Academy, a prominent film school in Lagos, to the cheers of the delighted audience at the prize presentation ceremony.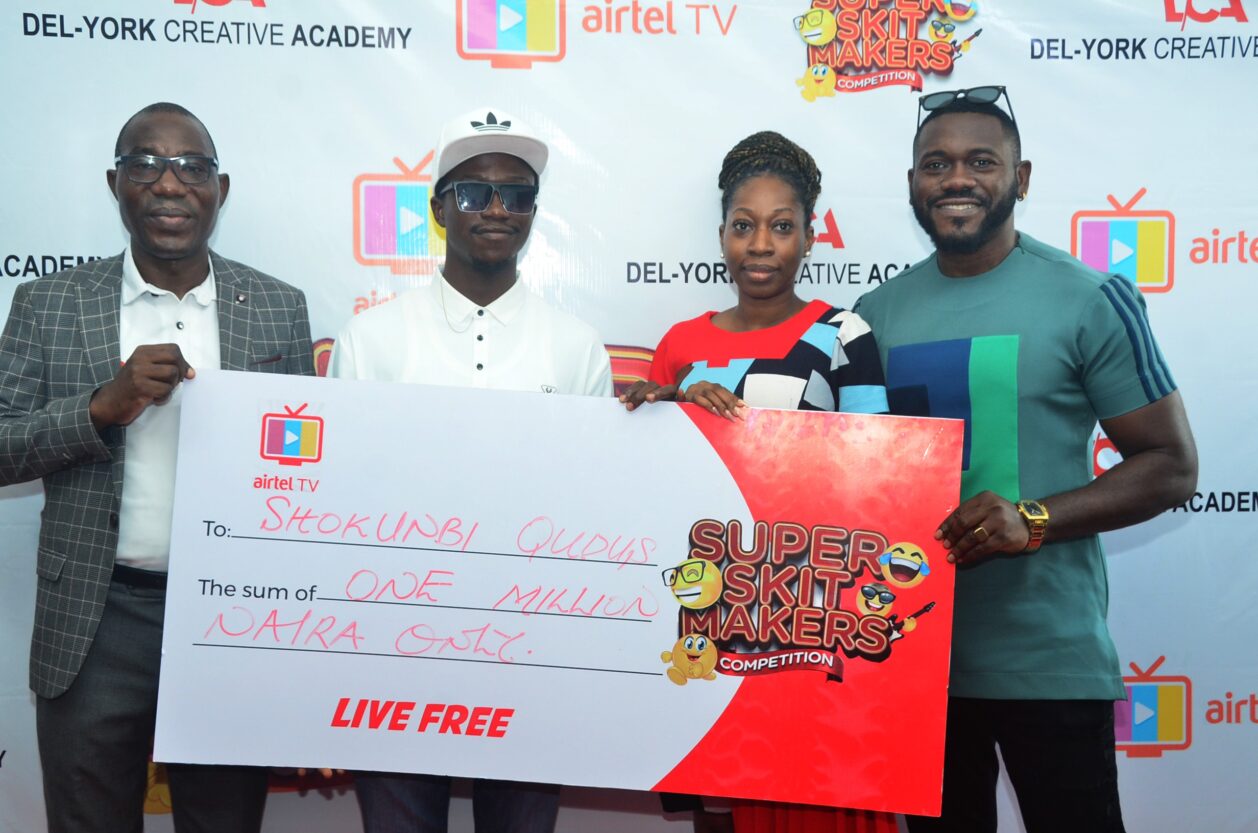 Additional prizes for additional winners and participants were given out after this star award, alongside cash awards of N500,000 and N250,000, the second-and third-place winners also received Del-York Creative Academy scholarships for film school. The creators of the top 10 most watched videos that were submitted for the competition also received branded Airtel TV items for their noteworthy involvement.
Speaking at the event, Chief Commercial Officer, Airtel Nigeria, Femi Oshinlaja said, "Airtel Nigeria is excited to host the Skit-Makers and celebrate the incredible contributions of young skit makers to the comedy genre in particular, and Nigerian entertainment in general.
We believe in supporting and promoting creativity in Nigeria, and with Airtel TV, we are thrilled to recognize and reward the impact of these talented creators."
He added: "We hope that the prizes will not only serve as a form of recognition for the winners but also as a source of inspiration to other aspiring skit makers."
Sharing a similar sentiment, Shokunbi, expressed his gratitude to Airtel TV for boosting the art form. "I am happy that Airtel TV organized this competition and offered this large prize. Their support will go a long way to encourage more youths to produce more creative skits," he said.