Lovelyn Okafor writes on 'The Challenges and Opportunities for Consumer Goods Companies in Nigeria':
I was always attracted by the natural beauty that surrounded me as a little girl growing up in Lagos, Nigeria, the country's major city at the time. Nigeria possessed a wealth of natural resources, ranging from lush green forests to crystal-clear rivers.
However, as I got older, I became more aware of the influence of climate change on my city. The once-green woods were being destroyed at an alarming pace, and the waterways were filling up with rubbish from human activity, particularly plastic pollution. It was then that I saw the crucial role that Fast-Moving Consumer Goods (FMCG) firms may play in the battle against climate change.
According to the World Bank Groundswell reports, by 2050, Sub-Saharan Africa could see as many as 86 million internal climate migrants (move within their countries' borders) without urgent global and national climate action to mitigate it.
At the 2021 United Nations Climate Change Conference (COP 26) in Glasgow, President Buhari pledged that Nigeria will attain NetZero (zero carbon emissions) by 2050.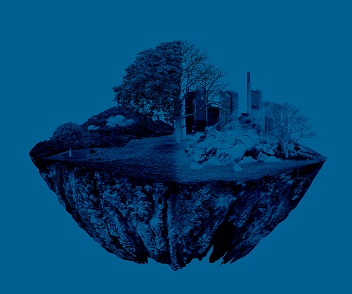 The challenges facing FMCG companies in Nigeria in tackling climate change are significant. The lack of infrastructure and resources for sustainable production and distribution is a major setback. Nigeria has a recycling rate of less than 10%, with most waste ending up in landfills or oceans. This lack of infrastructure also affects the availability of renewable energy sources, which makes it more difficult for companies to switch to clean energy. Also, the lack of awareness among consumers about the environmental impact of their choices is another significant challenge. Despite these challenges, there are significant opportunities for FMCG companies in Nigeria to address climate change. One opportunity is the growing interest in sustainability among consumers.
As awareness about climate change grows, more consumers are looking for sustainable options. Companies that can provide these options have the potential to gain a competitive advantage and build customer loyalty, especially among the younger generations. We see more millennials and Gen Zs taking responsibility for their purchases throughout the globe. Inputting the environment as a priority will attract and keep such customers who are persistent in looking into new brands that can provide green products.
Another opportunity is the potential for cost savings. Nigeria has a high cost of energy, which means that switching to renewable energy sources can provide long-term cost benefits. Switching from fossil fuels to renewable energy could save the world as much as $12tn (£10.2tn) by 2050, an Oxford University study says.
Additionally, investing in sustainable production and distribution can lead to reduced waste and lower operating costs. Presently, most parts of the world battle with various climate issues, particularly floods in Africa, earthquakes, typhoons, mudslides in Asia, bushfires, and hurricanes in the Americas.
This has heightened discussions and adoption of sustainability measures such as the Sustainable Development Goals, SDG among United Nations member states and sundry initiatives by business/corporate organizations.
Apart from working on the SDGs at the governmental level, Fast-Moving Consumer Goods firms are moving quickly to reduce the environmental impact of their operations by manufacturing eco-friendly goods and establishing sustainable supply chains that decrease waste. Unilever Nigeria, for example, has set lofty sustainability goals, such as procuring 100% of its palm oil responsibly by 2023 and going carbon positive by 2030.
They have also introduced environmentally friendly goods, such as Sunlight 2-in-1 washing powder, which uses less water and energy than standard washing powders.  Nestle Nigeria is another FMCG firm in Nigeria with a sustainability programme that focuses on waste reduction and energy efficiency. They have also introduced environmentally friendly items, like their Milo refill pack, which eliminates packaging waste.
The measures these FMCG firms undertake in Nigeria serve as a model for others to emulate. It is now up to other FMCG firms to step up and take action to combat climate change. Companies may start by establishing sustainability goals and investing in renewable energy. They may also introduce environmentally aware shoppers to sustainable items.
FMCG firms may enhance infrastructure for sustainable manufacturing and distribution by collaborating with the government and other stakeholders. They may, for example, collaborate with waste management firms to build a recycling infrastructure in Nigeria. They may also collaborate with renewable energy firms to expand the availability of renewable energy in Nigeria.
The role of FMCG companies in tackling climate change is critical in Nigeria. While there are challenges to overcome, such as the lack of infrastructure and consumer demand for sustainable products, there are also significant opportunities, such as cost savings and building customer loyalty.
FMCG companies in Nigeria can learn from examples set by other countries and companies and take steps to reduce their environmental impact and provide consumers with more sustainable choices. Working together can create a more sustainable future for Nigeria and the world.
====
About the Author:
Lovelyn Okafor is a lawyer and a public relations professional. She has over a decade of experience leading and advising businesses across multiple industries on strategy, corporate governance, and regulatory compliance.
She serves on several boards and works actively at the intersection of policy, media relations and business processes and is passionate about youth mentorship and development. Lovelyn has served as a lecturer at the Nigerian Institute of Journalism (NIJ) and is currently the Country Head of Newmark Group, Nigeria.
She is a member of the Nigerian Bar Association (NBA), Nigerian Institute of Public Relations (NIPR) and the Nigerian Institute of Management (NIM).