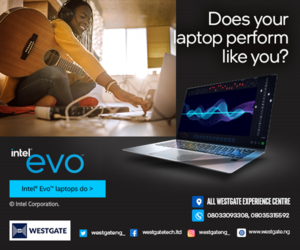 Read Time:
2 Minute, 51 Second
Kayode Omotehinse is an experienced Information Technology manager with a demonstrated history of working in the information technology and services industry.
Skilled in project management, web design, search engine optimization (SEO), networking and data analysis.
In this interview, Kayode Omotehinse reflects on his journey to landing a technical support engineer role at Ruleguard; a London-based regulatory technology platform for financial sector firms that helps organisations manage their evidence compliance…Excerpt:
​TE: Hello Kayode. Can you tell us a little bit about your background and how you got into the field of technology?
Kayode: Sure, thanks for having me. I have always been interested in technology, ever since I was a child. I was always fascinated by how computers worked and ho​​w we could use them to solve problems and create new things. I decided to pursue a career in technology, and I have been working in the field for the past eight years.
TE: Can you tell us more about your area of core specialization and your achievements in this field?
Kayode: My area of core specialization is in Information Technology, with a focus on Infrastructure, Application support, and Security services. Throughout my career, I have gained a wealth of experience in these areas and have developed a strong reputation as a skilled IT leader.
I have been fortunate to have had a number of notable achievements in my career, including serving as the Lead IT Specialist during the merger of Chocolate City Group with Warner Music PLC, the third largest music record label in the world.
TE: That sounds like a very rewarding and challenging career. You mentioned that you have a passion for mentorship and training. Can you tell us more about your experience in this area?

Kayode: Yes, I have always enjoyed helping others learn and grow, and I have had several opportunities to do so throughout my career. In the past, I have regularly conducted free web design trainings for high school students, and I have been an active member of Elementor Lagos and WordPress Nigeria groups, where we regularly organize meetups, free trainings, and help new developers by answering questions on WhatsApp groups. I believe that mentorship and training are important aspects of any successful organization.
TE: Thank you for sharing that with us. Can you tell us more about your future plans and what your next steps are in your career?
Kayode: I am currently focused on starting my new role at Ruleguard and on getting up to speed on the company's products and processes.
Ruleguard is an industry-leading software platform designed to help regulated firms manage the burden of evidencing and monitoring compliance.
In the longer term, I am always interested in pursuing new projects and challenges that allow me to use my skills and knowledge to make a positive impact. I am particularly interested in projects that involve mentorship and training, as I have a strong passion for helping others learn and grow.
I am always on the lookout for new opportunities to be involved in industry events and to contribute to the broader tech community, and I am open to exploring new projects and initiatives that align with my goals and interests.
TE: That's a very exciting and ambitious career path. We wish you the best of luck in your new role at Ruleguard and in all of your future endeavors.
Thank you for sharing your insights with us, Kayode.