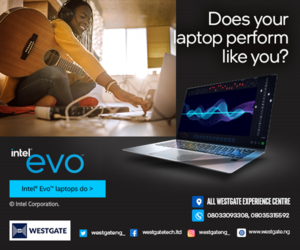 There are also NTF games that can be played using NFT coins, and these games provide the opportunity to win not just prizes for playing, but also in-game things that are connected to the game. Some of these things are one-of-a-kind, and as a result, they have a high value.
In this article, we will conduct an in-depth analysis of the top NFT games currently available by providing a brief evaluation of each game along with a summary of its primary features and indigenous currencies. If you want to know more about top blockchain NFT games projects, visit Chainplay for more information.
I. But first, what are NFT Games?
It is important to first understand the fundamentals of non-fungible tokens in order to identify the NFT games' mechanics. Non-fungible tokens, or simply NFTs, are fundamentally digital assets with certain properties. Since no two NFT tokens are the same, each digital asset has a real-world worth.
The applications for NFTs are really limitless. So, for instance, you may purchase virtual land that can be used to construct real estate in the well-known Decentraland NFT game. Then, several Decentraland transactions have subsequently surpassed $1 million. These real estate properties may be sold on an NFT marketplace.
You may locate game titles with NFT support that provide you the chance to profit on two different levels. First and foremost, you may get cryptocurrency in the form of the platform's money by completing certain in-game activities, such as leveling up.
For instance, MANA is the in-game money for Decentraland. Since most in-game currencies are exchanged on open markets, this allows you to convert your winnings for actual market money. One of the numerous factors contributing to cash games' rising popularity is this.
In a cryptocurrency earning game, minting or purchasing special NFTs is the second option to make money. This is possible if you get an NFT from the associated game that denotes a valuable item. You may, for instance, take part in an adventure game where you compete against other players.
Furthermore, if you oversee to gain an NFT with the greatest strength and power, it is probably going to be quite valuable on the open market. The fact that the majority of the top NFT games are free is another important consideration. This implies that you may win actual cash without putting any money at risk.
II. An Analysis of the Upcoming Top Play To Earn Games
When searching for the top NFT games available on the market, you should make sure that the game in question is one that you will like playing. After that, look over the rewards that are given out in the game as well as the NFTs that you can earn.
In the next section of our guide, we will examine the best games to play in order to amass profits in the year 2022.
1. Battle Infinity – Best Multi-Battle NFT Game
A new NFT game called Fight Infinity allows participants to participate in a number of different battle games. Players can interact, perform, watch, and explore the Battle Arena in a fully immersive metaverse environment provided by the game. The metaverse universe where the games are played is called the Battle Arena.
Since Battle Infinity is entirely decentralized, no single entity has any sort of control over it. This demonstrates how open and secure the project is.
The IBAT Premier League is one of the primary product lines. This is the first decentralized blockchain-based metaverse-integrated fantasy sports game ever. Players can earn points and compete against others from around the world in this tournament-style game.
The IBAT Premier League requires players to assemble their own team of athletes. Each team member has their unique skills and limitations, so players must make wise decisions in order to do well in the competition.
Battle Infinity provides a variety of multiplayer NFT-based sports games in addition to the IBAT Premier League. NFTs can be acquired through the games and then sold. The goal of Battle Infinity is to provide a platform that will enable people to play and earn with ease from any location in the globe.
Since August 17 at 6:00 p.m. UTC, the IBAT token has been available for purchase on PancakeSwap.
2. Tamadoge – 2022's Best NFT Doge Game
The second-best NFT game in 2022 according to our ranking is Tamadoge, an NFT token that grants access to the Tamaverse. With the help of the newest doge eco-system, the Tamaverse, users may take care of, breed, and engage in combat with their very own virtual animals.
The future of play-to-earn is Tamadoge. To compete for dogepoints and the top spot on the Tamadoge leaderboard, players may use their NFT pets in combat. Then, these points may be redeemed for dogepool profits.
The project seeks to release a Tamadoge app for augmented reality that will also let you play with other dogs in the metaverse. This will completely change how players interact with NFTs and the metaverse.
Within the Tamaverse ecosystem, Tamadoge, the local money, will be used to pay for pets, take care of pets, and engage in combat with other players. The token, with a maximum circulation of $2 billion coins, is a deflationary asset whose value will rise over time.
For doge fans who want to play with their collected doges, the Tamadoge NFT game is perfect. Every pet you purchase in-game will be a fully mintable NFT. Every Tamadoge NFT will develop with the players and become stronger with time. Players' Tamadoges will, however, transform into Tamaghosts if they are not taken care of.
We advise participating in the soon-to-start Tamadoge public presale event if you want to play this intriguing new NFT game. The cost of the token is anticipated to increase by 25% throughout this time.
3. Lucky Block NFTs – Platinum Rollers Club
The "Platinum Rollers Club" series by Lucky Block is our top selection. Lucky Block is widely considered one of the greatest cryptocurrencies to buy in this year because to its novel use case and unusual tokenonomy. In preparation for the launch of the Lucky Block crypto-lottery app, its creators are distributing a batch of 10,000 randomly generated NFTs. For the lucky recipient, each NFT has its own special perk.
Take note that each NFT is also a ticket for the daily NFT drawings, which will take place independently of the platform's crypto-lottery. This means that every day, one fortunate player will take home 2% of the grand prize. Projections of Lucky Block's user population and ticket sales lead to an average NFT jackpot estimate of $10,000.
Each Platinum Rollers Club NFT costs $1,500 to manufacture and joined the lineup in March of 2022. And from among the 25 uncommon NFTs we have, we'll choose one at random. Possession of a Rare Edition NFT will double the amount of any daily NFT jackpot win.
The excitement surrounding the debut of this collection may be gauged by the fact that the official Lucky Block Telegram group has over 41,000 members and gives real-time news updates on the release of this collection.
Many speculate that the whole collection will sell out rapidly because to the 3,200% price spike of LBLOCK, the native token of Lucky Block, in the first two weeks following its release on PancakeSwap. However, Platinum Rollers Club stood out as the year's finest NFT because of its promising future returns.
4. Girls, Robots, Dragons – Best Upcoming NFT Game 2022
GRD – Girls, Robots, Dragons Girls, Robots, and Dragons has been chosen by our panel of NFT gaming experts to take the number one spot on the list of the greatest new releases scheduled for this year (or GRD). GRD is a planned premium NFT project that will be based on works of fantasy (and sci-fi) artwork. It will be dispersed throughout a 9,000-card NFT card collection that will include 15 different characters (5 girls, 5 robots, 5 dragons).
This project, which is based on the Ethereum blockchain, provides NFT holders with a number of benefits. These benefits include a refund of the NFT prize in $DUST tokens, prizes, redeemables, loyalty rewards, and also a digital representation of one of the classic artworks created by the two legendary authors.
The fact that the two writers, Zoltan Boros and Gabor Szikszai, are highly regarded illustrational artists who have collaborated for over 25 years gives the NFTs an instant value boost. The card decks for Magic: The Gathering, the monsters for Diablo, and the visuals for Dungeons & Dragons they made are some of the most well-known pieces of art that they have produced. Few people are aware that they were responsible for the creation of many of the most well-known visuals for World of Warcraft and Star Wars.
The NFT Card Collection Game that is the driving force behind this project requires players to amass four distinct sorts of playing cards—common, uncommon, epic, and legendary—in order to finish a whole book (consisting of all 15 distinct characters) and become eligible for incredible rewards.
The prize pools for the GRD collectable card game consist of the following: 20% of total sale and 25% of royalties, with a maximum possible redemption of 3.5 ETH per book. The sale will take place in two phases: the first will offer 3,000 NFTs for sale at a price of 0.07 ETH; the second will offer 6,000 vaulted cards, which can either be purchased with $DUST utility tokens or earned as a Loyalty Reward for holding an Ether Card Founder NFT while purchasing a GRD NFT from the main sale. The main sale will take place first.
5. Silks – NFT's Best Sports Game For 2022
On the list of the best NFT games released so far this year, Silks is listed as being in second place. A new play-to-win (P2W) metaverse project called Silks will include a number of intriguing P2E elements. Unlike other blockchain-based games, the Silks metaverse is centered on the real world of thoroughbred horse racing.
This plan outlines how Silks players may make money off of their in-game exploits. In the Silks metaverse, players will be able to own racehorses called "Silks horses," which are analogous to real-world racehorses. This nexus may be built by using verified public data on the horse's genealogy, racing record, and development.
Gamers will get rewards if the virtual version of their horse is successful in winning a real-world race, according to the Silks white paper.
The first transactional token produced by Silks, $STT, will be used to pay out these tips. In addition to the racing incentives, players will be able to profit from the breeding process and Silks' distinctive betting system.
This creative NFT idea offers the ability to trade and speculate since Silks horses (and virtual land parcels) are created as NFTs. Additionally, this concept allows players to buy and trade these goods in-game by using $STT from the Silks market.
A mining component of the Silks Proof-of-Stake (PoS) consensus mechanism enables community members to get rewards. There are thus many methods to make money from this intriguing enterprise.
6. Decentraland – Exciting NFT Metaverse Game With Great Projection
You should also play the fantastic game Decentrland if you haven't already. It is a platform that combines the metarverse with the NFT, combining the advantages of both of these worlds. To get started, all you have to do is create a bespoke avatar for yourself.
After that, your avatar will be prepared to be introduced into the virtual world of Decentraland, where it will be possible for you to explore the environment and engage in conversations with other users.
The fact that you are able to create a customized avatar according to your preferences is one of the factors that has contributed to the popularity of this game.
In addition to the option of gaining commodities, there is also the chance of gaining non-fictional items (NFT), which may be totally customized to improve your overall experience while playing the game. MANA, the native token of the platform, is the only type of cash that can be used in the game.
Due to the fact that it hosts one of the most prominent games, this platform often adds new and interesting NFT games; as a result, there is always something exciting and novel to try on this platform.
7. Axie Infinity – Top NFT virtual pet game
Members of this popular game, which is built on the Ethereum blockchain, are given the ability to create virtual pets in the form of monsters-like beings known as Axies. Your Axies may be used in a variety of ways, including combat, navigation, and even breeding. You may receive incentives in the form of cryptographic tokens if you successfully complete critical tasks, such as vanquishing other Axies.
It is interesting to note that fights may either be waged against bots, which are backed by technology known as smart contracts and assure fairness, or against actual people who are playing the game. You may also attempt to mine or acquire an NFT of a rare monster in Axie Infinity in order to increase your chances of getting money from the game. Then, if another person in the game is seeking for the NFT that you have, you may attempt to sell it for a higher price than it is now being offered for.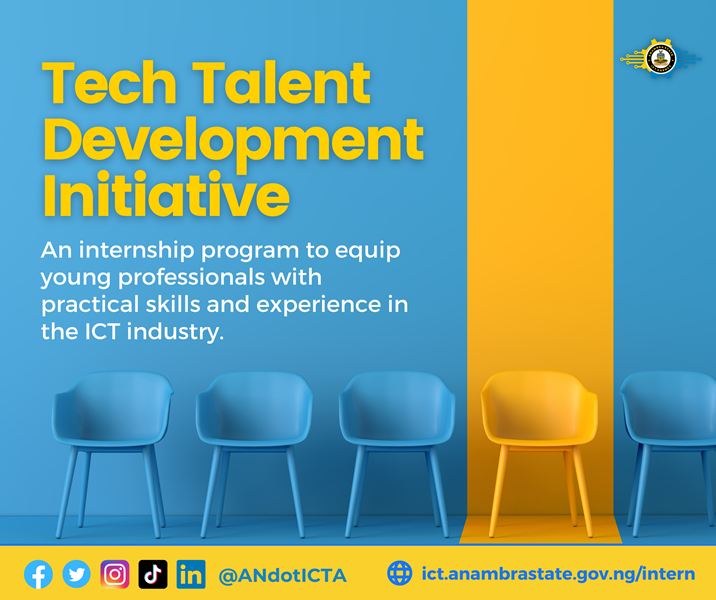 8. My Neighbor Alice – Top NFT game with tradeable virtual items
This first-rate NFT game offers players the opportunity to own virtual property and operate a farming company in the most traditional form of the game. Each player is represented in the game by a digital avatar, and in-game assets may be added to his farm to raise the value of the produce it produces.

These include things like animals and buildings as well as things like decorations and veggies. ALICE is the name of the game's initial token, and it is required in order to buy and sell virtual objects. This NFT game is called Alice.
Checking out the secondary market on Binance is something you should think about doing if you want the greatest possible chance of acquiring really uncommon NFTs in this game.
9. CryptoKitties – This is one of the most genuine games you can play and win
Since its introduction in 2017, CryptoKitties has been a market pioneer in the category of currency accumulation games. The gameplay of CryptoKitties is, in many respects, somewhat similar to that of a conventional Tamagotchi game. This alludes to the fact that CryptoKitties is the place from where one may get the concept of virtual kittens that can be cared for.
The vast majority of games are created with winning in mind; each CryptoKitties cat is one of a kind and is distinguished by an NFT token. As a result, the features of the CryptoKitties you own will determine whether or not you have a rare non-fungible token (NFT), which you may then put up for sale on the general market.
10. Gods Unchained – One Of The Best Free Cryptocurrency Games For 2022
Check out Gods Unchained if you want to play games that you can win for free. This specific game focuses on trading tactical NFT cards according to skill. The strengths and weaknesses of each card will determine how the most crucial fights turn out.
If you succeed in completing the game's primary objectives, there's a possibility that you'll get a rare NFT card that other players will greatly value.
You may purchase and sell playing cards on the large NFT market available in Gods Unchained. Criteria, such as tribe and god, as well as health and response power characteristics, determine the pricing.
11. Pirate X Pirate – One Of The Best NFT Games To Experience
Pirate X Pirate, as its name indicates, is a brand-new play-and-win game that emphasizes pirate culture. Participants must assemble crews, which need both ships and personalities. One of the most recent NFT play to gain titles in the market, this NFT game was published in March 2022.
To navigate the virtual sea with your crew and defeat the other players is the primary goal. When you do this, you will get PXP, an in-game money. Additionally, PXP tokens may be purchased and sold online, making them valuable in the real market, much like all the top NFT games available. Additionally, Pirate X Pirate gives players the chance to mint unique NFTs, including enhanced ships.
12. Mines of Dalarnia – The Most Important Game For Adventure And Action Lovers
Mines of Dalarnia is one of the most popular NFT games for those who like playing action and adventure games. This game was first made available to the general public via the Binance Launchpool. It had two primary sides, namely the landowners and the miners.
The former will make an effort to acquire digital real estate inside the ecosystem of the Mines of Dalarnia. On the other side, those who come last will be in responsibility of acquiring their resources by vanquishing various kinds of monsters. You have the possibility to obtain Mines of Dalarnia in-game goods via the Binance NFT marketplace if you want to raise your level of involvement. These products may be purchased using Binance NFT.
13. The Sandbox – Famous game for native tokens
Obtaining NFTs is not the sole means of earning money or winning games. Instead, making investments in real estate and land portfolios may be a profitable business strategy.
Leading the pack in this industry is Sandbox, which recently sold a single customer a set of virtual islands for $4.2 million. In response, the buyer created digital mansions of each island for subsequent sales.
The Sandbox is well-known for being one of the in-game virtual currencies that has performed the best in recent years. When SAND launched in 2020, each token may be acquired at only $0.05 as it is now trading. SAND has now risen to more over $8 per token. A sizable NFT market is also located in The Sandbox.
III. How do Play to Earn Games Work?
The functioning of all games' winning mechanisms is fairly consistent across all of them. In the parts that follow, we go through the fundamentals of NFT crypto games in case you are unfamiliar with this idea.
Individual characters
You often only have access to a small selection of characters while playing a vintage game. In comparison, you can often build your own unique avatar in NFT games. You may customize the character in this manner to suit your preferences.
There are many free games
It should be mentioned that getting access to the top games is often cost-free. This implies that you may start a session and create a personalized character for free. Additionally, you can receive NFTs and game tokens for nothing by doing this.
Levels and tasks
The majority of "play to earn" games in conventional games include finishing objectives and levels. This ultimately proves to be the most effective method for obtaining game tokens as you go through the game. This encourages interaction between players and the gaming community and platform, which raises the attraction of the game.
Earning tokens
You may often withdraw your cryptocurrency tokens to a personal wallet after you have won them in the game. You may then sell your tokens in a consolidated cryptocurrency, like Ethereum or BNB, by doing this. Finally, if you like, you can use a licensed exchange broker to convert these aggregated tokens into actual cash.
NFTs
NFTs are also included on the platforms of the top games. These special tokens provide the gamer a particular advantage. For instance, there may be an NFT that gives you the highest chance of winning in a play-to-earn cryptocurrency game that emphasizes combat.
As an alternative, several play-to-earn games contain NFTs that provide fictitious storylines inside the game. Since the land may be used to construct homes, they are the most valued. Depending on the game, this might include anything from farms and castles to islands and ships.
IV. Types of NFT Games
There are several varieties of NFT games available, so there should be something to suit most tastes.
The following are some of the most common winning game categories:
NFT Games Regarding Land Possession
Many of the top NFT games we review on this page place a big emphasis on land ownership. The game in issue allows for the ownership of land, which is indicated by a single NFT. Additionally, the majority of games that let you make money give you the choice to develop on your land might raise the market worth of your property. Decentraland, Sandbox, and Axie Infinity are three of the most popular land-owning NFT games that we discovered.
NFT combat games
Battle-based games are another prominent issue in the world of NFT gaming. You'll often be put in opposition against other players in order to win game tokens.
You must develop your combat abilities in terms of strength and power in this kind of NFT game. You will increase your chances of amassing plenty of game cash.
Card Games NFT
Perhaps you might consider playing NFT card games, which have a similar premise to the first generation of Pokemon. These card games include a cast of characters, each of which has unique flaws and advantages.
The stronger cards in NFT games often have a higher chance of defeating other players and generating winnings.
NFT games for mobile devices
NFT mobile applications are the finest for playing NFT games. Since players may engage with the game anywhere, they can be very lucrative for designers. Use of an Internet connection is all that is needed.
NFT animal-themed games
The category of NFT games with an animal theme is another well-known one. The ideal illustration is CryptoKitties.
As we've previously explained, this game gives players the chance to get NFT, which are special mint kittens. The price of each NFT in commerce is determined by the breeding traits of the cats and their scarcity.
V. Benefits of Playing NFT Games
Think about the advantages covered in the following sections if you want to determine if NFT games are appropriate for you.
Control over game assets
One of the major benefits of NFT games is that anything you win or get that belongs to the specific title is completely yours.
This functionality is quite different from centralized games, where you must pay money to access the game assets but don't truly own the thing you bought.
In "play to earn" cryptocurrency games, everything you earn is kept safely and transparently on the blockchain ledger. Additionally, a special NFT token from the game may be used to verify each item.
To obtain real money, exchange in-game money
Playing the top NFT games also has the benefit of allowing you to earn the game's own money by completing specific objectives, such as unlocking additional levels. Additionally, you may sometimes sell these in-game tokens on a bitcoin trading website.
The market value of several of the most well-known money-making games, like Decentraland and Axie Infinity, has surpassed several billion dollars.
In other words, it is simple to convert game tokens you have earned into actual cash. This is undoubtedly one of the most remarkable aspects of NFT games.
Using odd games for NFTs sales
In the greatest NFT games, you also get NFTs in addition to game tokens. One instance is the game Axie Infinity, which allows players to purchase uncommon creatures. Players are drawn to various traits of these monsters because they may dramatically increase your chances of obtaining AXS tokens in the game. As a result, the more AXS tokens you earn, the more cash you may withdraw through an online exchange.
Blockchain technology ensures fair and transparent game outcomes
Centralized operators create and oversee traditional video game franchises. In other words, there is no way to determine whether or not the game's outcomes are fair.
This issue is resolved when you play bitcoin games since each game's success is determined by a smart contract. You can be guaranteed that all games are completely random since smart contracts are visible and immutable.
VI. To Sum up
In conclusion, every facet of NFT games has been addressed in this tutorial. Additionally, it has covered the many incentive options that NFT games provide, with a focus on exclusive NFTs and in-game digital tokens. So, NFT Launchpad is a great choice if you want to learn how to invest in the overall market for NFT games by buying in-game tokens from Decentraland, Sandbox, or Axie Infinity.
By working with NFT Launchpad, you should think about making an investment in one of the next NFT drops indicated above.
The non-fee transaction mechanism makes it one of the best options available since it enables consumers to purchase NFTs straight from their cryptocurrency wallets without paying any fees.