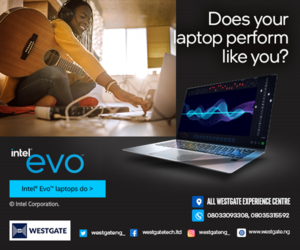 Read Time:
2 Minute, 2 Second
The current fiscal challenges presented by weak federal government earnings, a high inflation rate, and high indebtedness present a tougher time ahead for Nigerians.
The naira is on a falling spree against the dollar while policy inconsistencies continue to ravage Nigeria's economy, according to economists.
They warn that Nigeria will face tough times ahead and after the 2023 general elections in February.
In line with the decline in income level, poverty has risen to 40.1 percent based on national standards of an annual real per capita expenditure threshold of N137,430, according to an Afrinvest Banking Sector Report.
" For banks, this reality means that upscaling would be less efficient than in an economy where growth exceeds population expansion. Not surprising, Nigeria's financial depth is weak."
The Group Managing Director, Afrinvest West Africa, Ike Chioke, said Nigerians should prepare for reforms that would turn the economy around.
He said that looking ahead, Nigeria was set for another cycle of leadership in 2023 as the tenure of President Muhammadu Buhari, 30 state governors, and over 1,000 legislatures draw to a close.

"At a time when there are daunting fiscal, monetary, and social challenges to surmount, Nigerians cannot afford to elect leaders who lack the competence, capacity, and creativity to find lasting solutions to the national quagmire."
Even with a leadership that is willing to introduce the needed reforms, the present challenging environment would worsen before it can get better," Chioke said.
According to him, regardless of who the President is, Nigerians will need to brace for the impact.
"Noteworthy, the political will of the incoming administration to implement tough reforms that would curtail major economic leakages such as the subsidy regime on PMS (which has gulped over N7.0tn since 2010) and ensure the proper channeling of scarce resources to critical sectors would be a refreshing start," he added.
In another report by the United Nations Development Programme (UNDP), it said, "Beyond the short-term challenges for the oil sector, the principal foreign exchange earner for Nigeria, are the longer-term concerns as the world makes determined moves to reduce the consumption of fossil fuels.
"Unemployment, underemployment, and their effects on poverty have remained a bane for Nigeria. If no urgent measures are deployed soon, Nigeria, with its teeming population, is certain to fall into desperate times. Already, the World Bank projects that about 5 million Nigerians will fall below the poverty line," UNDP said.