Fintech company enabling seamless cross-border transactions, Payday has raised $3 million in an oversubscribed seed round, bringing its total investment to $5.1 million, following a $2 million+ pre-seed round in 2021.
The fund will help bolster the success of the neobank's "future of work" initiative focused on ensuring borderless payment alternatives in major currencies.
Moniepoint Inc., initially known as TeamApt Inc, led the oversubscribed seed round which included participation from investors such as Techstars, HoaQ, DFS Lab's Stellar Africa Fund, Ingressive Capital Fund II. Follow-on investment also came from Angel investors such as MFS Africa Founder and CEO, Dare Okoudjou, as well as Norebase CEO Tola Onayemi. Existing investors like Techstars and Angels Touch also participated.
First launched in 2021 by Favour Ori, Payday started in Rwanda before expanding to Nigeria. The company was the first Rwandan company to join Techstars Toronto Accelerator programme. It enables African remote workers and freelancers to send and receive money in USD, GBP, EUR, and 20 other currencies, making work and payment from international companies easy.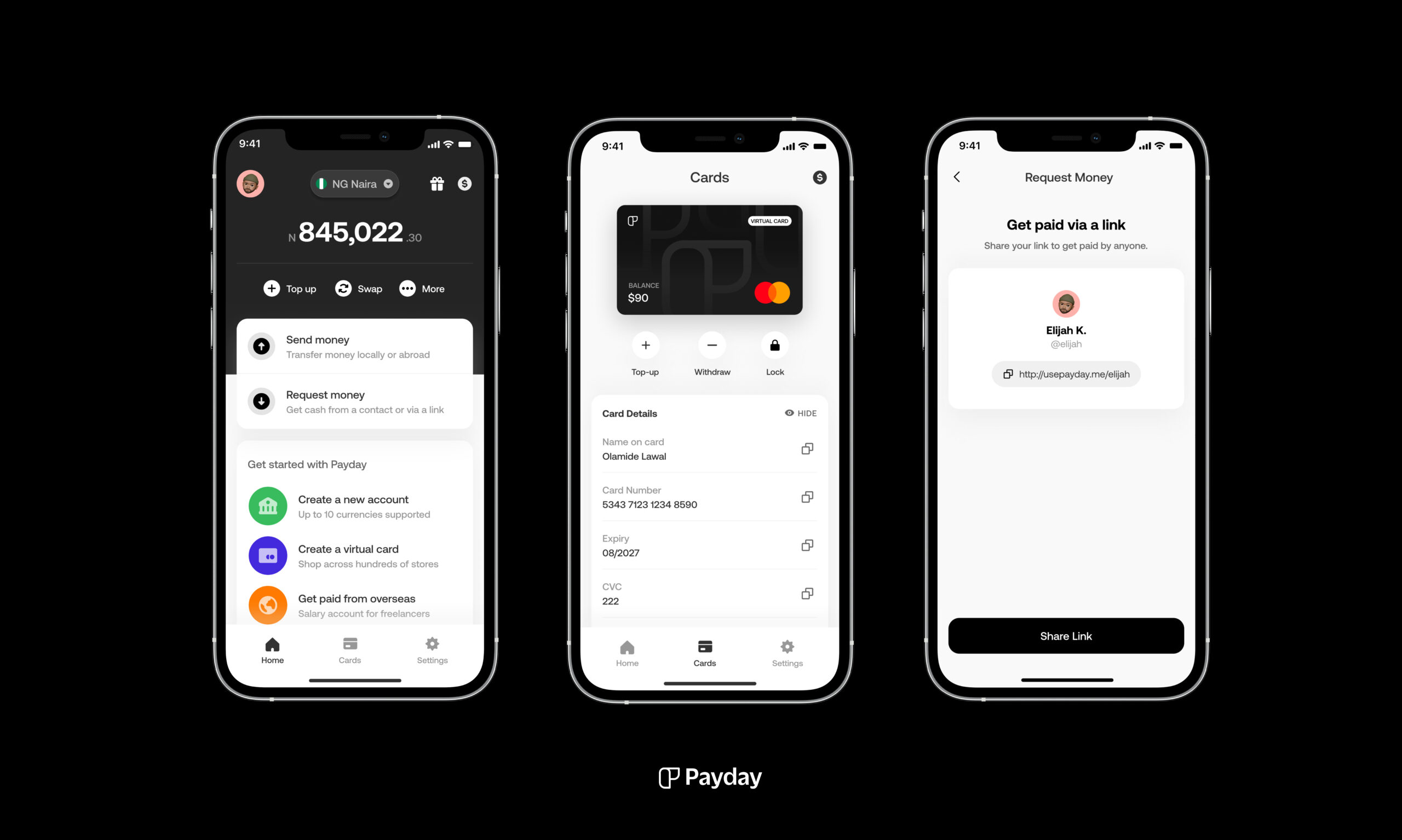 With over 300,000 users, Payday asserts to have daily new customers over 4,000+, processing an average of 40,000 transactions per day. The company makes monthly revenues by charging a fee on transactions, and its increasing user base keeps boosting this profit rate. 
Recently, PayDay also became a payment partner for SpaceX's Starlink, facilitating the purchase of Starlink routers by its Nigerian and Rwandan users. In line with this, it affirms to have helped process about $1 million so far.
PayDay seeks to obtain operational licensing in the U.K. and Canada, while expanding operations in the U.K., where it has newly been incorporated.
The fintech is intensifying its marketing and adding more talent as it plans to grow from 35 to 50 employees in the coming weeks. Two Co-Founders have joined Ori – Elijah Kingson from Revolut, who will also function as the CPO and Yvonne Obike, the COO who formerly worked for Nigeria's Bank of Industry. Sean Udeke, formerly with Goldman Sachs and Expedia, is the new head of products and may oversee new loan and credit card offerings.