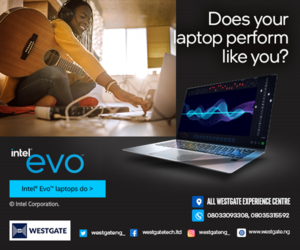 Read Time:
2 Minute, 51 Second
It's almost Father's Day and if that's anything to go by, you'll want to explore and discover the best experiences that you can share with your dad.
AppGallery offers you a one way stop to search for anything and everything that suits a diverse range of tastes.  
With advances in digital technologies, you too will want to help your dad to become cool and tech savvy with mobile applications that will make his life easier, convenient and more interesting.
HUAWEI's open, innovative app distribution platform, AppGallery, offers you expertly curated selections bringing you the trendiest of apps, including navigation & transport, news, social media and others.
This Father's Day, there are 4 useful app categories that can help entertain your dad, efficient and healthy.
Calm: Meditate, Sleep, Relax
With winter finally here, most people want to stay indoors, snuggle up indoors with some sort of digital entertainment. If your dad loves laid-back evenings, we recommend Calm – Meditate, Sleep, Relax, one of the best apps for meditation and sleep.
He can join millions of users who experience less stress and anxiety, while also getting more restful sleep with guided meditations.
This is especially useful if he is a workaholic and needs some quiet time away from his busy schedule.

MoboReader: Novels and Fiction Stories
If your dad loves to read and get lost in a great novel, get the MoboReader – Novels and Fiction Stories app. Give him a reason to take a break, curl up on the couch and enjoy entertaining, enlightening, and thrilling stories.
From fiction, fantasy, action and comedy, the MoboReader – Novels and Fiction Stories offers the most compelling reads this Father's Day.
Family Locator: GPS Tracker & Find Your Phone App
The Family Locator allows your dad to stay linked to his family members throughout the day and night. The Locator uses the phone's native GPS tracker to ensure that he, his siblings and relatives are safe. Your dad will be notified when tracked family members reach destinations, enable location sharing with family members on a family map, create private groups and set up GPS-based safe zones.
Your dad will be happy to know that he can collect location data to enable real-time location sharing, alerts and place alerts, even when the app is closed or not in use.
CamScanner App: PDF Document Scanner
Here's a little something for the fathers who have busy office days. They can use CamScanner App: Document Scanner to scan all documents as images or in PDF format.
For the dads who don't have a lot of time in office, or don't have a printer or scanner at home, the CamScanner App, uses the smartphone camera to scan multi-page of documents, card, whiteboards, receipts and notes. With tax season upon us, your dad will find this beneficial, in that he can scan all his petrol slips, medical bills and travel logbooks.  The CamScanner App is user-friendly with great functionality and saves time.
Put a smile on your dad's face by finding more apps to enhance your dad's lifestyle, hobbies and experiences, on the Huawei AppGallery this Father's Day and accelerate his way to a more tech-savvy digital environment.