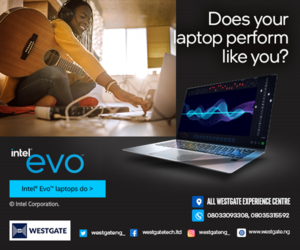 Red Star Express Plc, foremost Nigerian logistics company, has set targets to commission its cargo warehouse and trucking facilities worth billions of naira, TechEconomy.ng can report.
Recall that the ISO 9001:2015 certified company had raked in N1.3 billion from the sale of 336,855,291 units of its shares through rights issue for expansion of its operations.
Speaking during a media parley at the company's office in Lagos, Dr Sola Peter Obabori, the Group Managing Director of Red Star Express PLC., said that the facilities located along Lagos Airport and Lagos-Ibadan Expressway, respectively, are meant to create a better storage of its customers' cargos and goods, purchase more trucks to improve logistics, and put in place ICT resources among others.
"We are hopeful that by the end of the financial year (March 30, 2022), the cargo facility at the airport will have been completed.
"Two other facilities are coming up on Lagos-Ibadan Expressway from where  the company will respond to customer requests. The facilities are also targeted for commissioning this year.
"So we're grateful the company has grown in our fixed assets, in our current assets and the cash-flow has grown and the staff strength has also grown", Obabori said.
A look at Red Star Express ' Financial Records
Despite the numerous challenges that bedevilled the courier industry during the Covid-19 lockdown, Red Star Express Plc, the number one listed courier and package delivery company in the country in its audited result and accounts for the full year ended March 31, 2021 recorded growth in assets quality.
Principal financial assets
The company's principal financial asset comprises trade and other receivables, cash and short term deposits that arise directly from its operations; while the principal financial liabilities comprises lease liabilities, trade and other payables and borrowings.
During the 2021 financial year, the Red Star Express recorded N89.09 million and N76.2 million as short-term lease expenses for the Group and the company respectively, compared to N136.5million and N107. 87million recorded in 2020.
Similarly, N719.45 million and N250.7 million were recognized as an expense for inventories carried at net realisable value in 2021 compared to N729.6million and N237.9 million in 2020 respectively.
Also, Red Star Express' investment in property is N95.8million in 2021 compared to N98.1 million in 2020. Its investment in shares in 2021 is N3.44million compared to N2.99 million in 2020. FGN Bond in 2021 is N585.45million compared to N547.4million in 2020.
On liabilities position, Red Star Express recorded a 12 per cent increase in total liabilities to N3.31billion in 2021 from N2.95billion in 2020.
The breakdown of total liabilities showed that Total current liabilities gained three per cent to N2.72billion in 2021 from N2.64 billion in 2020 while non-current liabilities closed 2021 at N586 Million from N308.8million in 2020.
However, total equity dropped by 3.3 per cent to N4.23billion in 2021 from N4.38billion in 2020.
The major factor Red Star Express recorded decline in total equity was the group's six per cent decline in retained earnings to N2.33billion in 2021 from N2.48billion recorded in 2020.
Red Star Express technology adoption
​Technology has become the mainstay of many organisations and Red Star Express is no different.
To this end, the GMD said, since the advent of COVID-19 in 2020 the Company's boardroom has not been put to use more than three times.
"We haven't had any board meetings, physically, since 2020. All board meetings and management meetings have been held virtually, except for one of two that required us to display some facts and figures. That is what technology has done for us and we are trying to see how it could further help us improve our business environment; how we cut costs and interact among ourselves including the customers.
Focus for 2022 –
SME1000:
"We are focused on the Small and Medium Enterprises (SMEs) space for this year. We have a programme called SME1000 which is a platform that enables us to impact the SME sub-sector in Nigeria by giving them access to our services at a reduced cost. Essentially, it presents a golden opportunity for these SMEs to grow.
AfCFTA:
"On the African Continental Free Trade Area (AfCFTA) is also coming with many good needs. For example, the Pan-African Payments and Settlement System (PAPSS) has been launched for cross-border payments that will entrench cost reduction; reduction in duration and time variability; decreasing liquidity requirements of of central banks for settlement as well as its own payments; and strengthening Central Banks' oversight of cross border payment systems. These are major challenges we faced in the recent past and PAPSS will help us resolve the problem. Therefore, all the assets we have invested in them in the past will now help us to reap the benefits in AfCFTA", he said.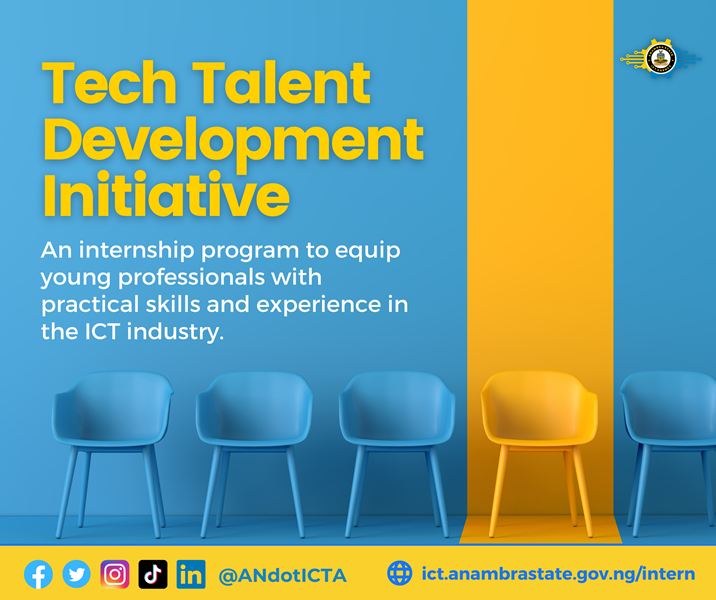 Regulations:
The agitation to improve and better the industry has been a standing battle for over 21 years.
In 2021, the National Assembly (Nigeria) passed the Postal Industry Reform bill, but industry players, majorly the independent operators under the auspices of the Nigeria International Air Courier Association (NIACA) and the Association of Nigerian Courier Operators (ANCO), are not satisfied with some provisions in the bill. (The independent courier operators' observations are captured here).
But as a company, how is Red Star Express preparing itself should President Muhammadu Buhari give assent to the Bill as passed by the National Assembly?
Obabori speaks:
"We are always prepared. We have been in the mix for a long time. We are not only preparing to survive but to thrive under the new regulatory regime if the status quo (of the Bill) is maintained as passed by the NASS.
"Meanwhile, I haven't seen the final bill as sent to the President, but based on deliberations during the process of the Bill's passage, we (operators) submitted memoranda showing a collective discontent with some provisions, and suggested how they can be redrafted. For instance, certain roles and powers are given to the Nigeria Postal Service (NIPOST) which may not augur well for the industry. We believe that the NASS could not have thrown our observations out of the window.
"So, if it is assented to today by the President, I believe we will be fine. I haven't heard any contrary voice from the NIACA team. We have also spoken to Prof. Isa Pantami, the minister in-charge of Communications and Digital Economy on the same matter and I am confident that we shall have the course to breathe a sigh of relief very soon.
E-commerce as a major growth area for Red Star Express
The e-commerce space sustained essential services in the heights of global Coronavirus Pandemic (COVID-19) lockdown. Of course, e-commerce would become unattainable if you remove the efforts of delivery agents – courier and logistics.
One won't forget in a hurry how the services of these e-commerce companies, logistics and delivery agents led essential delivery services to thousands of homes in Nigeria at the time.
Recently, the Federal Government of Nigeria revealed the improving impact of e-commerce on the country's economy, saying the current e-commerce spend in Nigeria has grown to $13billion per annum and is expected to hit $75billion in revenue per annum by 2025.
Speaking to this, the Red Star Express GMD, said: "I am happy to say that e-commerce is a major growth area for Red Star. If you check our numbers within the last six years you would see a lot of jump in e-commerce revenue because we are a major in the space.
"Prior to 2016, many platforms approached us for partnerships and till date we are still partnering with them. We are conversant with happenings around the world like what Amazon is doing in the US, and we are learning. What have we done? Our e-commerce platform has a cluster of e-commerce shippers who have tapped into our SME1000 programme. They tap into our delivery network and expertise. Our core expertise is delivery. So, we are using technology across the value chain to add value to partners and the customer at large.
"From the current e-commerce spend in Nigeria of about $13billion per annum, I can guarantee that Red Star has a large chunk of that figure. Meanwhile, the (logistics) space has become so turbulent as many 'pretenders' are parading in the industry, but we will see how far they will go. In the last three to five years, some of them bought motorcycles, tricycles and what have you, and got some equity funding and now we can't see some of them again. It shows you that it is tough terrain.
"The challenges are enormous – maintaining the vehicles and motorcycles, financing, staffing, security, regulations/levies, double taxations, etc., are among the difficulties. But smart e-commerce organisations have stayed in their lane and partner with organisations like us for last mile delivery. What many don't realise is that e-commerce space appears more attractive from the outside.
A licensee of Federal Express (FedEx) Corporation, the world's largest delivery solutions provider, Red Star Express Plc., has approximately 150 offices throughout Nigeria and foreign branches in Niger, Burkina Faso, and Benin.
Its network includes over 1,500 communities in Nigeria and 214 countries across the world.
Red Star Express Plc has four divisions and business units specialising in Express Delivery, Logistics, Freight, Outsourcing services, Supply Chain Management, E-Commerce Facilitation, Printing and Packaging, E-Archiving, and Agro Trade Logistics.