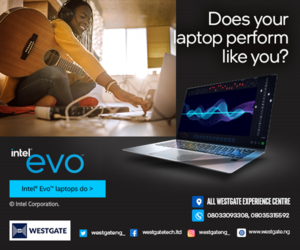 Earlier this year, Healthtracka was among Techeconomy's top 10 healthtech startups to watch in 2022 and all angles point to success in the startup's story. 
The story of Healthtracka spurred out of a need to save lives and prevent antecedent situations, making the world understand that negligence to our health is a trap we set for ourselves.
In a chat with Ifeoluwa Dare-Johnson, Founder and CEO of Healthtracka and Olumide Lawrence Odeyemi, Marketing Manager at Healthtracka, the beginning, challenges, drive and goals of the startup are explained.
Anyone can guess from the name Healthtracka that it deals in health and tracks the well-being of its users, but please tell us how Healthtracka came to be and what's been the drive behind it.
The idea of Healthtracka came from a place of personal loss to the CEO and Founder, Ifeoluwa Dare-Johnson.
Her dad, who was full of life and vibrant, suddenly slumped one day and was rushed to the hospital; that was the beginning of the end for him.
By the time the diagnosis was brought back, it happened that he had diabetes and hypertension untreated for a very long time. He didn't make it eventually.
That rang up the need for more people to be aware of what's going on in their bodies. We wake up every day, try to go about our daily lives, provide for our families, make ends meet and achieve our dreams but not many of us are paying attention to our health.
We've realised that the reason this is happening is because there are lots of barriers to getting healthcare or health information in Nigeria for example.
If an average person wants to get to the hospital today, they would think of how to get off work, go through traffic, the wait time to see a doctor or even get the test done, when the results would be out, how to understand the result and others.
For a lot of people, they are just very content with 'God forbid' as their insurance policy. A lot of people only wait until they are sick or until they start feeling symptoms before they get medical help. For people feeling the symptoms or feeling sick already, some don't even have the energy to go to the hospital, they have to wait for someone to come and help them.
What we are doing is removing all these barriers. You don't even have to be sick for medical care; whether you have a 9 to 5 or not, we come to you. You don't have to go through traffic or stress and all of the delays in seeing a doctor will be taken away from you.
All of those stress being taken away is what we've packaged into a product which is Healthtracka today. It means now, you can just pick up your phone, go to www.healthtracka.com and be able to book a test, someone will come to your house to take your test and your results are delivered within 48 hours and a doctor will be speaking to you once your result is out to let you know what you need to do and how you can get better care for your health.
So the whole idea of Healthtracka started from the need to help people get health information on time so they can begin to live better and longer lives. We know currently the average life expectancy for men and women in Nigeria is between 54 and 55 years and who says we can't live longer?
The only reason we're not living longer is because we are not being upfront about our health and that's what Healthtracka is aiming to solve.
I'd say your success is not just tied to the fact that you're in the health sector and lots of people need medical attention every day so that's why you're scaling. Tell us the uniqueness of Healthtracka
What makes Healthtracka unique is that we are addressing a niche problem and a very important need. You'd realise that since 2020, when Covid hit, there's been a rise in telemedicine across Nigeria. But what people consider to be telemedicine is being in your house and talking to a doctor directly. 
What Healthtracka is doing is that we are taking healthcare from the very beginning which means before you even say you need to talk to a doctor, you need to know what exactly is wrong at least, you don't just start talking to a doctor, most doctors would refer you to do a test based on your symptoms so they can know the best way to give you care. Also, most people have to go to a physical lab to get these tests done and if you're really talking about telemedicine, it means that you should be able to access healthcare from any location, not necessarily visiting a physical brick-and-mortar location. That is exactly what we are doing, that's what makes us unique; the fact that as simple as a lab test, you can now get it done in the comfort of your home.
Secondly, we are addressing an important need and that is the fact that people need to have their health information handy. You should be able to know if you're overweight or underweight, you should be able to know your blood pressure, sugar level and certain facts about your health. What is my health condition right now? What are the things I need to do to stay healthy? Am I getting enough sleep? Am I eating right? Am I stressing too much? All of these things are what make Healthtracka unique because we are not just giving you results for your health test, we are also giving you lifestyle notifications that would help you stay healthy. That's what makes us unique.
How are you able to thrive in a country like Nigeria, where we have infrastructural deficiency? Yes you leverage technology but there are situations where you require other facilities that technology can't resolve — transportation, electricity, etc
For us, it is a growing concern and in each phase of this concern, we always find a way to resolve it. First off, in terms of reaching the customers faster, we initially started out using vehicles but realised the traffic situation would not allow us reach the customers in time to be able to get the test done so we evolved into using motorbikes so we could move faster around Lagos and get the samples to the lab in good time.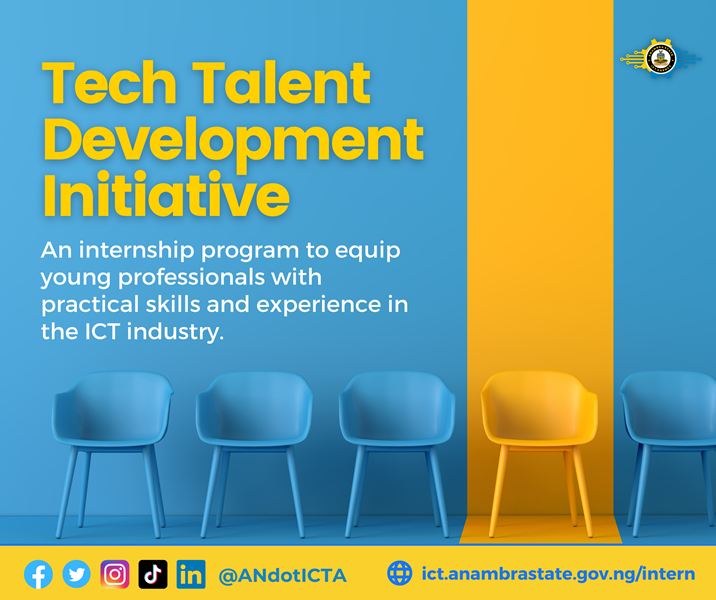 Also, we've had partnerships with different top-certified labs to ensure customers can get their results in good time. Normally, most labs would take time because they have to deal with lots of samples in a day so they could get results across to customers. Most people who go to brick-and-mortar labs wait longer before they get their results but with us, because of the understanding we've built with these labs, we are able to have a quick turnaround time on results for customers and these are critical things that customers need. 
Basically, they want a service that is fast, reliable and test results are accurate. Those are the key things we are solving; ensuring we can move around quickly and get results quickly to customers so they can make decisions about their health as soon as possible. 
Can your service be accessed without the internet?
We have looked at that as well. There are different ways to access our services, you can go to the website which definitely requires the internet. If you are not very internet savvy, you can at least use a WhatsApp platform where you can place test bookings directly. If you don't have any of these, you can also book a test just by a phone call, there's a number on all our platforms you can call and someone would get to you as soon as possible. This needs no internet service.
This takes us deeper into the challenges you encounter. What are the challenges you faced in setting up Healthtracka and what are the current challenges?
What I would say is the major challenge right now is that we are still evolving in Nigeria, and there's still a need for education about our health. A lot of Nigerians are still getting into the reality that their health is as important as their hustle. If we have more people who are proactive about their health, then we would be able to leave much longer. 
So the major challenge is that we still have lots of Nigerians who are not very proactive about their health. Many people still depend on 'oh let me feel symptoms before I get healthcare'. This issue is what we are trying to solve through our regular outreach, educative events, online events on Twitter spaces, webinars and a couple of partnerships we are working on. We are also going beyond Lagos and other places just to ensure we can spread the word and allow people to be able to take charge of their health as soon as possible.
The other challenge is the issue of moving around the country as quickly as possible, the ease of doing business, something beyond our scope. The ones we would like to work on, which we have a level of control over, would be getting more Nigerians to become aware of their health and the need to not wait before something happens before checking. It is about staying in constant touch with your health so you can live longer and achieve those dreams you always talk about all the time.
After Healthtracka raised $1.5 million 5 months ago, where have you expanded to and what new impact have you made?
One of the greatest goals of Healthtracka is to have our footprints in all 36 States of Nigeria. Before the grant came in, we were in just five Nigerian cities, now we have expanded into 12 cities including Lagos, Abuja, Portharcourt, Osun, Ibadan, Oyo, Ogun, Benin, Ilorin, Kaduna, Ekiti and Ondo States. We've covered the entire Southwest and are in other strategic locations. Before the end of next year's first quarter, we should also have covered a significant part of the Southeast and South-South so we can ensure more people can get access to healthcare in the comfort of theirs.
It's not just for the people in those locations, it's also for people outside Nigeria, who have parents in those places and they need reliable healthcare to get to them. That's one of the reasons our presence in those places becomes important. 
You can now book healthcare packages for your parents that would go to them, not them having to leave their homes to go to the hospital because some are too weak to move.
In terms of new products, one of the most significant products we've created between the time we got the grant and now is a PCOS (Polycystic Ovary Syndrome) test. We created this test based on data and things we've noticed are affecting women a lot. We realised that lots of women are suffering from PCOS silently without even understanding that PCOS is what they are dealing with. 
We launched this test so that more women can diagnose exactly what is wrong with them when they discover the symptoms. For instance, their hormones are all over the place, they are struggling to conceive, they are having stubborn acne, having mood swings, hairs growing on different parts of their bodies they do not understand, irregular periods without getting pregnant and others. Some women even think it's normal, but PCOS has a long-term effect that if untreated can cause bigger damage to women.
So we are helping more women have more control of their hormones with this test. This is one of the most significant products we have created so that we can make more impact on Nigerians and women in general.
You were recently among the top 3 women selected by Veuve Clicquot for the Bold Woman Award. Where do you draw your inspiration to keep moving despite hiccups and confrontations to give up?
Our mission drives us at Healthtracka. When we start something, until we see the actual goal being fulfilled, it doesn't feel like we can stop yet. Despite the ups and downs as well as challenges which are a lot, because we know that we set out to solve this problem of access to diagnosis, we have no choice but to wake up every morning, and keep being motivated to finish what we started.
It's definitely a journey, but thankfully as well, in the team, we also have lots of passionate people trying to solve the same thing. There are days when we can draw inspiration from each other so that helps.
I have two children, have a daughter as well and it's important for her to see that her dreams are valid and she can do whatever she wants to do. She can pick a problem she's passionate about and solve it.
It's really important for me to see women actually go after their dreams.