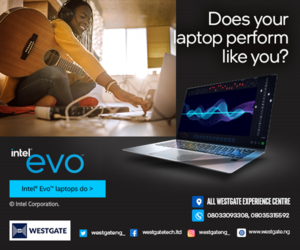 ECommerce (electronic commerce) sub-sector in Nigeria is growing in leaps and bounds.  Today, you can count about 58 online marketplaces providing services to users.
The sub-sector's contributions to the country's economy in recent years are exceptional and the economic outlook for this year looks stable too.
The ecommerce platforms and delivery agents sustained essential services in the heights of global Coronavirus Pandemic (COVID-19) lockdown. One won't forget in a hurry how the services of these ecommerce companies, logistics and delivery agents led essential delivery services to thousands of homes in Nigeria at the time.
Recently, the Federal Government of Nigeria revealed the improving impact of e-commerce on the country's economy, saying the current ecommerce spend in Nigeria has grown to $13billion per annum and is expected to hit $75billion in revenue per annum by 2025.
Dr. Evelyn Ngige, permanent secretary in the Federal Ministry of Industry, Trade and Investment (FMITI) said ecommerce grew in Nigeria from 14% in 2019 to 17% in 2020.
She stated that her ministry was passionate about the growing Investment opportunities in the ecommerce value chain, which are capable of contributing significantly to the country's Gross Domestic Product (GDP).
Statista's digital market outlook for Nigeria's ecommerce also said the number of online shoppers in the country, which was at 76.7 million in 2021, is expected to hit 122.5 million by 2025.
A report by Agusto & Co predicted new entrants into the small and medium scale enterprises (SMEs) segment of the Nigerian economy thanks to the emerging e-commerce sales trend.
"Through e-commerce, players enjoy a wider customer reach with the ability to simultaneously connect to millions of consumers locally and globally. We note that the emergence of COVID-19 positively impacted the sector, with players recording a gush of customer orders particularly during the lockdown period. We expect this trend to continue into the emerging post COVID-19 era premised on the rising rate of adoption of online shopping by consumers on the back of the relative convenience it offers," the report stated.
In this report, TechEconomy.ng looks at top 10 eCommerce websites in Nigeria to watch in 2022. The underlisted companies operator either in B2C or B2B marketplace.
Jumia
Konga
Kaiglo
Jiji
PayPorte
Njalo
Chooya
Alerzo
WABI Nigeria
Omnibiz
Jumia is a go to place for online shopping of electronics, books, home appliances, kiddies items, fashion items for men, women, and children; cool gadgets, computers, groceries, automobile parts, and more on the go.
The mass conversion to online shopping during and post the lockdown period, gave the e-commerce platforms a major commercial boost.
Africa's ecommerce market leader, Jumia recorded 11% year-on-year gross profit increase according to its 2021 quarter one report (Q1 2021), as adjusted EBITDA loss decreased by 24% year-over-year.
The report by the company also showed a sixth consecutive quarter of positive Gross Profit After Fulfillment Expense, which reached €6.2 million, more than doubling YoY.  The Q1 2021 report is a reflection of a solid progress towards profitability, with gradual monetization and cost discipline as major drivers.
The first quarter of 2021 was the sixth consecutive quarter of positive gross profit after fulfillment expense, which reached €6.2million, more than doubling year-over-year, while Adjusted EBITDA loss contracted by 24% year-over-year, reaching €27.0 million.
Jumia's strategy is to increase it exposure to everyday product categories continues to yield positive results and enhancing the relevance of the marketplace for consumers.
As you purchase on Jumia you can have them delivered directly to you and shopping online comes with great ease as you pay with JumiaPay which guarantees safe online shopping payment method, allowing you to make stress free payments.
With the appointment of Adedamola Giwa as MD, JumiaPay is metamorphosing to full-fledge Fintech and will play huge role in shaping the financial inclusion space in Nigeria. There is no mentioning of top 10 eCommerce websites in Nigeria without naming Jumia in the list.
Konga has gone through various transformations since its acquisition by Zinox Group in 2018. Today, Konga can be adjudged Nigeria's largest online mall and has grown to become a Group with Konga Travel, KongaHealth, Kxpress and KongaPay thriving in their respective sub-sector. Konga is a powerhouse among the top 10 eCommerce websites in Nigeria.
Konga prides itself in having everything you could possibly need for life and living at the best prices than anywhere else. What sets Konga apart is the access to Original Equipment Manufacturers (OEMs) and the premium sellers give the platform a wide range of products at very low prices.
Some of the popular categories include electronics, mobile phones, computers, fashion, beauty products, home and kitchen, Building and construction materials and a whole lot more from premium brands.
Some of other categories on Konga include Food and drinks, automotive and industrial, books, musical equipment, babies and kids items, sports and fitness, to mention a few.
KongaPay is projected to hit 3 million subscribers by 2022. Launched in 2015, KongaPay debuted as a pilot product in partnership with Nigerian commercial banks in response to concerns expressed by customers about the confidentiality of their details while trying to make payment for products on the Konga website.
Kaiglo is number three on our list of top 10 eCommerce websites in Nigeria to watch in 2022. Kaiglo is one of the most reliable e-commerce platforms in Nigeria, even though they are not that popular yet. We give Kaiglo.com A+ for the following reasons:
Prompt and Diligent Customer Service: Their customer service is reachable via phone calls, WhatsApp, and Instagram. I checked out their IG profile and discovered that every comment from customers got prompt responses. Few hours after signing up on their website, I got a call from them. That was a real display of diligence.
Fast Delivery: They have this 2-5 working-days delivery clause on their website. But to my surprise, I most times get my package on the same day! I really don't know how they do that.
Most Affordable Prices: This is where you get quality and affordability. I've seen sneakers that are meant for the high class in the society, made available at a common man's price without compromise to the quality. They really know their onions in striking a balance with customers' purchasing power.
Multiple Variations: This platform does well in making products available in different colors, sizes, and other attributes.
One thing we see as their Core-Competency is "Shared Value." A system where buyers are wining, vendors are wining, and Kaiglo as a brand is also winning. This is a commendable approach in the Nigerian e-commerce ecosystem.
Kaiglo's delivery system is topnotch. Remember we told when we started seeing some KG Express "KGExpress.ng" bikes in parts of Lagos. Kaiglo is actually adopting a model for ecommerce delivery that will take many enterprises by storm! And deservedly, the startup should be watched closely in 2022. We believe they got some innovative products in their sleeves.
Who has not heard about Jiji.ng. Jiji is the biggest online classified in Nigeria with an advanced security system.
Founded by Anton Wolyansky, Mykola Zorin in 2014, Jiji was first launched in Nigeria before diving into four other African countries in 2019.
The company's product offering includes buying, selling, hiring, renting, swapping, advertising, among others.
Prior to its acquisition, around 2019, jiji released staggering monthly users up to 8,000,000. In June 2021, Cars45 also acquired the company. Before then, the Jiji app attained the number one most downloaded app in the Shopping category by Nigerian Android users in 2018, and it is currently the highest rated app in Nigerian e-commerce.
Around September last year, Jiji announced plans to go beyond its current reach across five markets in Africa, including Kenya, Uganda, Tanzania, Nigeria, and Ghana.
The company seeks to widen its scope, gaining global recognition and expanding its customer base. Therefore, it is among the top 10 eCommerce website to watch in 2022.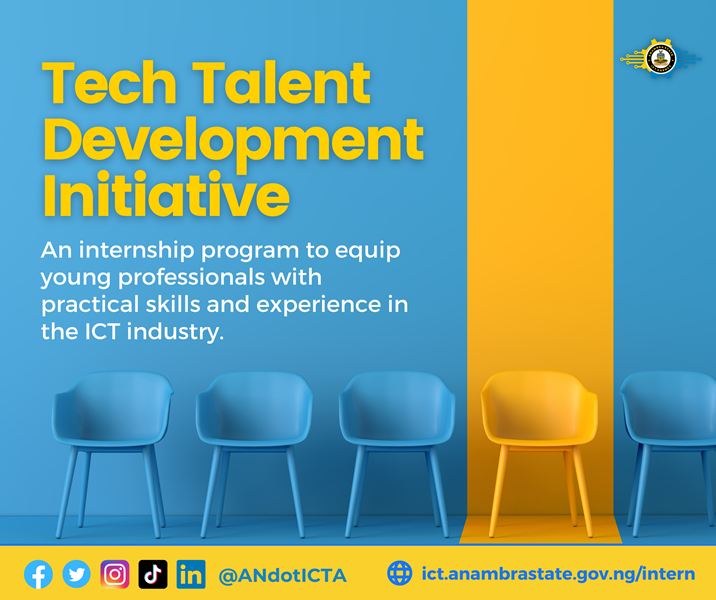 PayPorte is the 'Instagram' of online store in Nigeria. As one the top 10 ecommerce websites in Nigeria, PayPorte provides fashion, cosmetics, shoes, handbags, watches and sunglasses for women.
In 2017, MultiChoice Nigeria, the leading Pay TV operator in the country, announced the return of Africa's biggest reality television show, Big Brother Nigeria, for a third edition. That edition was 'proudly' sponsored by Payporte. The BBNaija gave Payporte such it become a household name in the Nigerian e-commerce market beating Yudala, Jumia, Kaymu, Dealday, OLX,Jiji, Slot, Taafoo, Kara and a host of others to the sponsorship.
During the course of the show, Payporte supplied housemates with many of their glamorous outfits. By serving as models to promote the attire, the housemates in turn made viewers aware that ordering the same outfits was just a click away, which ultimately gives Payporte its desired publicity and larger clientele.
However, since 2019 when Bet9ja replaced PayPorte on the BBNaija sponsorship table, the e-commerce platform has been relatively quiet. In fact, PayPorte temporarily closed shop, and re-launched its website in 2019. PayPorte is in the list of top 10 eCommerce websites in Nigeria to watch in 2022.
Njalo.ng made a triumphant entry into the Nigerian classifieds space in January 06, 2020 as a free platform that emphasizes safety and convenience to sellers and buyers.
Njalo.ng went live with a promise to empower millions of individuals and businesses in Nigerians with free access to sell anything ranging from smartphones, cars, laptops, clothes, shoes, bags, property, furniture, books/literature, kiddies' wears, job placement/vacancies, amongst others.
With little advertisement and/or marketing, Njalo has maintained steady growth. TechEconomy.ng's findings shows that Njalo.ng as among the top 10 eCommerce Website in Nigeria provides unique meeting room for close to 20,000 merchants who have signed up on the platform to engage with over 10,000 daily visitors (buyers) on products ranging from smartphones, cars, laptops, clothes, shoes, bags, property, furniture, books/literature, kiddies' wears, job placement/vacancies, real estate, amongst others.
Njalo.ng is definitely one of the top ecommerce websites in Nigeria to watch in 2022 as we gathered that the promoters are set to introduce premium packages and launch its app with unique user interface (UI).

Chooya is an Aba-based eCommerce Startup digitizing word-of-mouth marketing for African businesses and consumers. In the last quarter of 2021, Chooya as one of the top 100 EWC finalists chosen from 200,000 participants spread across 200 countries, benefitted from the over $75,000,000 service support from Misk Global Forum, Global Entrepreneurship Network (GEN), and other world-class partners.
From this year, Chooya will plow the resources into product development, marketing and human resources to reach businesses (local and online) struggling with new customer acquisition to help them digitize word-of-mouth marketing and grow their sales.
Why is Chooya among the top 10 eCommerce Websites in Nigeria to watch in 2022? The simple answer is that Chooya's services are unique. By default, for any business to reach new customers and grow their sales they have to engage in marketing. Unfortunately, currently available channels do not provide an easy or budget friendly way to automate word-of-mouth marketing which by research is the most effective type of marketing.
Chooya's word-of-mouth mobile solution called "addds" plans to target 5,000 businesses by Q3, 2022 and help them boost sales by 3x. Watch out for Chooya! Click here for more facts about Chooya.
Alerzo's slogan is 'harnessing technology to empower informal retailers'. By implication, Alerzo is a go-to B2B marketplace in Nigeria. The platform is more than a digital marketplace which operates majorly via its mobile app – Alerzoshop.
Apart from serving as the all-in-one technology partner for informal retail store operators, with Alerzo, informal retailers can receive and make cashless payments, track store profitability better and facilitate a portfolio of digital services including airtime purchase, bill payments as well as processing peer-to-peer transfers.
About five months ago, the startup raised $10.5 million in a Series A round led by Nosara Capital, a New York-based venture capital firm focused on investing in online marketplaces globally.
The round which received participation from FJ Labs, a stage-agnostic investment firm that empowers the financial services, software, mobile, and gaming sectors, is to enable Alerzo launch its fintech product – AlerzoPay
With a zeal to empower women handling independent businesses and help resolve the challenges faced in the sector, Adewale Opaleye founded Alerzo in 2018.
WABI, an ecommerce ecosystem that seeks to transform the way consumers buy their products, on December 1, 2021 launched Wabi2b in Nigeria to digitise the existing traditional trade channels and empower women. Already, more than 10,000 retailers transact on Wabi Nigeria with 95% of them are women
With plans to expand to other Nigerian states in 2022, WABI deserves a place in the top 10 eCommerce websites in Nigeria to watch.
WABI is a tool that democratizes the market without intermediaries. Its services include Wabi2B– a marketplace that enables FMCGs to sell all their products directly to the Traditional Trade stores fulfilling through multiple channels and allowing them to know each customer, Wabi2C: software as a service that integrates Customer Packaged Good players to Wabi and WabiPay: an e-Wallet that enables integration of the value chain in a cashless and more cost-effective way.
Omnibiz Africa is another B2B ecommerce platform that connects fast-moving consumer goods (FMCGs) manufacturers to retailers by digitizing the supply. In November 2021, Omnibiz Africa introduced 'Buy Now Pay Later' payment model and launched Bookkeeping app.
These products were introduced few months after Omnibiz raised a seed round of $3 million, in a bid to accelerate its growth. The seed round was led by V&R Africa, Timon Capital and Tangerine Insurance. Other investors included Lofty Inc., Musha Ventures, Sunu Capital, Launch Africa, and Rising Tide Africa.
The founder of the company, Deepankar Rustagi disclosed that the company initially received funding from Seedstars and will participate in the accelerator's growth programme.
While the Buy Now Pay Later model will help retailers scale their businesses faster by providing them with credit options to grow their businesses, MyStore, a book-keeping application for retailers to track their sales, cost, price, profit and manage customers.
The products will help retailers scale their businesses by providing them with credit options to purchase more goods and pay back after selling the products.
Omnibiz Africa is a startup to watch in the B2B eCommerce space in Nigeria.
SHARE YOUR VIEW:
Which other eCommerce website would you have include?