According to the World Health Organisation, healthtech or health technology in full, is the application of organised knowledge as skills in the form of devices, medicines, vaccines, procedures and systems developed to solve health problems and improve quality of lives.
It goes without saying that technology has greatly improved accessibility, affordability and the effectiveness of medical services across the globe. This has been made possible by individuals and groups coming together to decentralise products and services across countries and continents. 
Healthtech companies have brought medical services to our doorsteps, solving the issue of distance and ridiculously expensive services. Definitely not limited to these, some of these startups include CribMD, DrugStoc, mPharma, Chekkit, Field Intelligence, 54gene, LifeBank, BYON8, Ilara Health and Healthtracka.
1. CribMD
Inspired by the need to bring on-demand medical services closer to individuals, Ifeanyi Ossai, Ngiri Michael, and Lorna Mae Johnson founded CribMD. The telemedicine startup provides a pay-as-you-go subscription model to service patients who can also request home services.
With a goal to ensure quality, affordable, and accessible healthcare services, CribMD offers Basic, Pro, and Family plans costing $7.87, $13.11, and $49.84 monthly. 
The startup, which has raised total funding of $2,600,000, was among the five startups enlisted in the Austin-based VC fund and accelerator, 2021 Winter Batch cohort on Sputnik ATX, from which it received $100,000 in investment.
2. DrugStoc
A startup with over 1,500% monthly revenue growth, Chibuzo Opara and Adham Yehia founded DrugStoc to fight the spread of fake and illicit substandard drugs across Nigeria.
The eHealth startup serves as a bridge between drug companies and medical institutions, in Nigeria and has linked over 400 manufacturers to 3,200 doctors, hospitals and pharmacies, ensuring quality pharmaceutical products are delivered across the country.
With its $4,400,000 Series A funding raised in November 2021, the startup set on an expansion plan into 16 Nigerian states and subsequently into other African markets beyond Nigeria.
3. mPharma 
Also on a mission to increase access to quality medications, Ghanaian-based mPharma is providing innovative financing and inventory management solutions to hospitals, pharmacies and patients.
Serving the millions of underserved communities who lack access to affordable medicines, mPharma operates in six African countries, and affirms to have partnered with 155 hospitals, 850 pharmacies and drugstores and has attended to over 2,000,000 patients.
The digital health startup provides analytical data to drug companies as well as health ministries and is building an infrastructure and a drug monitoring system that connects patients, hospitals and pharmacies to cloud-based software. Via its platform, doctors get real-time information about exact locations and availability of medication interest, enabling patients get more reliable access to medicines.
4. Chekkit
Incorporated in Nigeria and the USA, Chekkit is a blockchain technology company that protects users against counterfeited goods and drugs. The company, founded in 2018 by Dare Odumade, Tosin Adelowo and Samuel Ukhueleigbe, asserts to have pharmaceutical products, protected over 200,000 consumers, and expanded its partnership with the Afghan government to verify and track over 200 million products.
Its products include ChekkitApp which enables users to verify the originality of products before purchase, report fake products and win rewards. Chekkit's second product is Consumer Intelligence, a blockchain-secured anti-counterfeit, consumer engagement and data collection tool for consumer goods and pharmaceutical companies.
The third product is Chekkit USSD which enables users to verify original products by dialling a code that works on all networks and phones.
5. Field Intelligence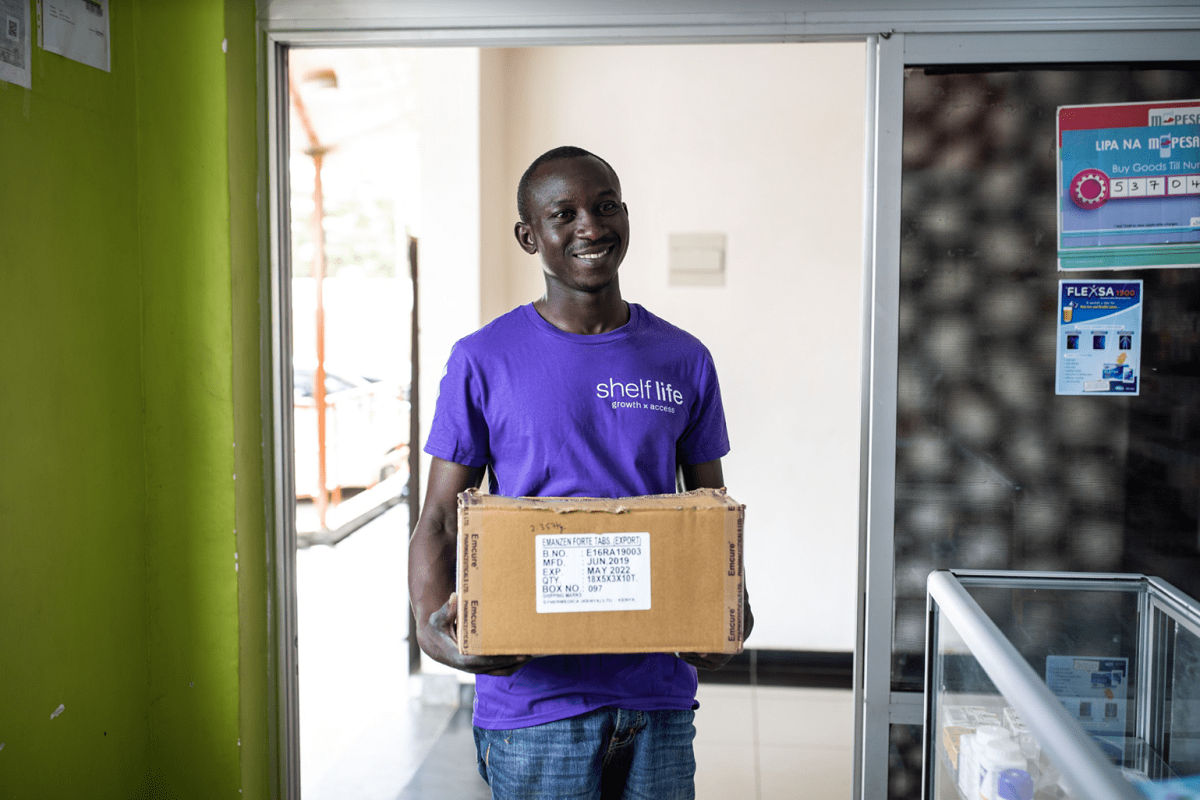 Field Intelligence is focused on bringing simplicity, affordability and effectiveness to the pharmaceutical supply chain. The startup was founded in 2015 to provide services to both large health companies and drug stores, helping them provide better services and thrive well in the sector.
The company's partners include Unicef, Bill and Melinda Gates Foundation, McKinsey & Company, Pharmacists Council of Nigeria, Clinton Health Access Initiative, Nigerian Supply Chain Integration Project, among others.
Field Intelligence has over 30,000 locations under management, also manages 2,000+ medical products, more than $1.1 billion product value managed annually and has served 75,000,000+ patients so far.
6. 54gene
Located in Nigeria and the USA, 54gene is a healthtech company that builds on innovation. Bridging the gap in the global genomics market, the startup develops diverse datasets to unlock scientific discoveries to improve diagnostic and treatment outcomes within Africa and the global community.
The healthtech startup, with $44,700,000 total funding raised so far, was launched in 2019. In partnership with US-based biotech company, Illumina, 54gene launched its genetics sequencing and microarray lab in Lagos, in September 2020 and currently has a biobank capacity for 300,000 samples, but targets increasing this in the long term.
7. LifeBank
LifeBank leverages technology and a multi-modal distribution platform to deliver medical supplies to hospitals across Africa, with current operations in Nigeria and Kenya.
Interestingly, LifeBank uses Google Maps Platform to show the routes between blood banks, doctors, and drivers across locations; this has helped reduce delivery time from 24 hours to 45 minutes.
Backed by EchoVC Pan-Africa Fund, CcHub Growth Capital and several other investors, the startup continues to strengthen its focus in the optimisation of its blood supplies given the size, fragmentation and severity of the need. It has over 41 authenticated blood banks on its online platform and is trusted by over 500 hospitals, saving 10,401 lives so far.
8. BYON8 
Kenya's BYON8 provides free symptom checkups to patients and seamless access to doctors 24/7. The company has partnered with non-profit organisations, ventures, universities and health industry leaders to guarantee great service provision for users.
The company was built on a goal to make high-quality healthcare more accessible, affordable and equal by digitizing healthcare on an individual level. 
One of its products, BYON8 PRO, allows users to interact with a network of quality healthcare professionals with the highest of standards. 
9. Ilara Health
Kenyan healthtech, Ilara Health leverages tech-powered diagnostic devices to save lives by making the service accessible and affordable to over 500,000,000 people who struggle to gain access to even basic medical services such as blood tests.
The company has partnered with over 800 clinics, has five medical labs, administered 100,000+ tests to over 100,000 patients.
In 2020, Ilara Health received a $1,100,000 grant from the Bill & Melinda Gates Foundation to develop effective antenatal care (ANC) interventions and tech-based solutions for pregnant women unable to access essential services during the COVID-19 pandemic. In December of the same year, the company raised $3,750,000 in Series A funding to further strengthen its goal.
10. Healthtracka
Healthtracka is a fast-growing e-health platform offering home services including health tests with understandable diagnostic test results presented to patients digitally and without time wastage.
The Techstars Toronto-backed startup has laboratory partners who it affirms to be the best private pathology laboratories at the forefront of diagnostic testing in Nigeria, with ISO and MLSCN certifications. 
Included in its home services, the startup provides customers with a wide range of testing options and clinical services, empowering users to take an active role in their health in order to have a longer life span.